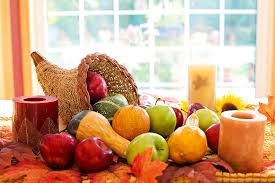 History Uncovered: Pittsburgh's First Thanksgiving!
November 25, 2019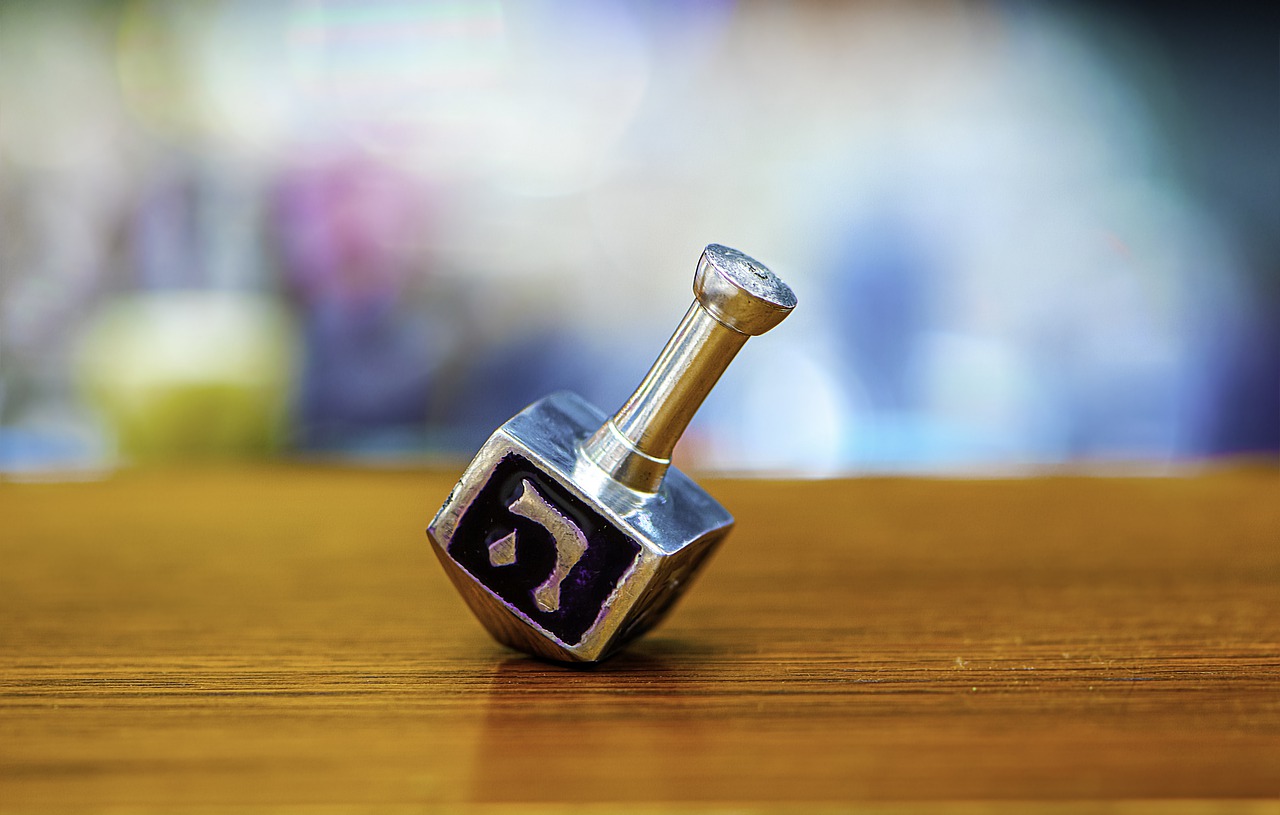 8 Crazy Nights: Celebrating Hanukkah in Pittsburgh
December 23, 2019
The holiday season is right around the corner and gift shopping right along with it. Sometimes it can be difficult to find the perfect gift for family and friends. We have compiled a list of 10 gift ideas to help you start your holiday off right.
1. Keepsake Ornaments
Pick one of the lovely ornaments from the Pittsburgh series for the Yinzer in your life or from a selection of over 200 ornaments and stands at Tom Pollard Designs for that special someone who loves decorating for the holidays.
2. A Ready-made Gift basket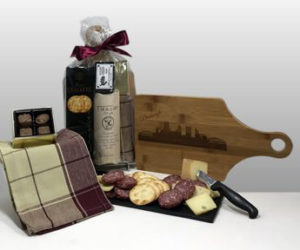 It can be difficult and time consuming to put together a gift basket yourself. There are  many places around that are experts at making a beautifully organized themed basket with a variety of gifts. One local store that has some great Pittsburgh themed baskets is Baskets of Pittsburgh.
3. Pittsburgh Souvenirs
Not to toot our own horn, but we think the souvenirs at Positively Pittsburgh are wonderful. We work hard to have a wide variety of high quality products. Some big sellers include our snow globes, statues, puzzles and drinkware. We think they're all great, so you'll just have to look for the one that's perfect for you.
4. Buy an experience around town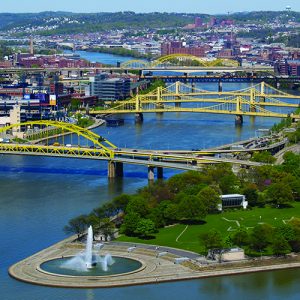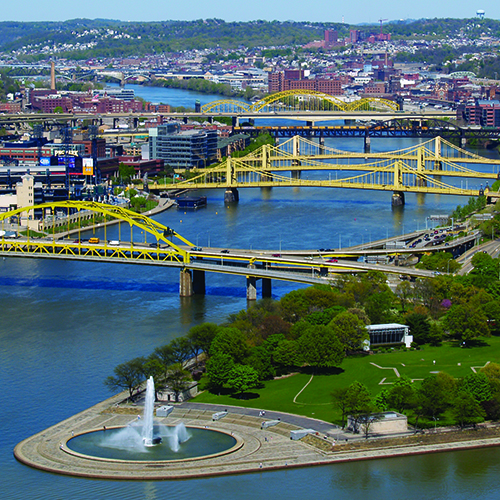 Time spent together with loved ones is the ultimate goal of the season. Plan a day with someone. Go to dinner at their favorite restaurant. See a movie, sports event or concert together. Visit the Pittsburgh Zoo,  the National Aviary,  Phipps Conservatory or any of the museums around town. A season pass for some of these is also a really nice gift. Show someone our scenic city by going up the Duquesne Incline, Monongahela Incline, down the river on a Gateway Clipper cruise or around town on The Pittsburgh Tour Company buses.
5. Pampering Day
Whether they admit it or not, everyone loves a day to relax and pamper themselves. Treat someone to a soak in a hot tub, hair or facial treatments, yoga session, foot or body massage. Find any of the locations around the city that offer a pamper day and get a gift certificate…and for any parent, offering child care while they take a much needed day for themselves will make your gift that much more meaningful.
6. Pittsburgh Sports Apparel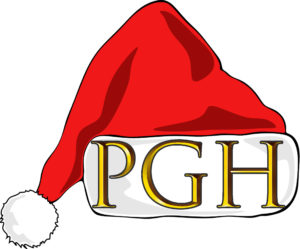 As the weather gets colder sweaters, shirts, pants, shoes, scarfs, hats, and more featuring the Penguins, Pirates or Steelers will be functional and show our team spirit. Really the options are endless for trying to get one item or a full outfit.  Many stores around town will have options, but a wide variety can be found at Yinzer in the Burgh.
7. "Spirits" of the Season
We raise our glass to the wonderful memories of this year and to celebrate the possibilities for the year to come. So of course consider buying a bottle of someone's favorite wine or liquor to replace what they have  consumed with family and friends.  There are many stores around Pittsburgh that sell wine, liquor or beer, such as your local beer distributor, a Wine and Spirits or PK Winery. PK Winery has events through the holidays that could be a nice outing. Perhaps a Wine-of-the-Month would be a great gift for someone in your life.
8. Household treats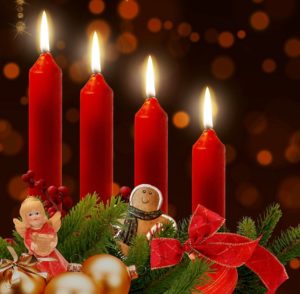 This can be a wide variety of things. A small kitchen appliance might be just what someone needs.  We keep hearing great things about air fryers. If someone reads a lot or always seems to have a pile of things around, maybe a small book shelf is something they need and want. For that festive person think about adding to their decorations with a wreath or some other holiday displays. Candles of different shapes, sizes and scents can be appreciated by homeowners AND their guests. Not every treat needs to last forever.  Would someone in your life like a collection of holiday candy or chocolates? We sure think they would.
9. For the Nature Seeker
If there's someone you know who feels more at one with nature, think about getting that person something that will be useful in their adventures. Fishing gear is a good example.  A fisherman can always be looking for a new lure to try out, and if they are a fly fisherman who ties their own, think about buying them some materials. Drinking and eating can be made easier with a water filtration bottle, outdoor cookware and outdoor work tools. Warm clothing, new shoes or a new backpack would almost certainly be appreciated.
10. Gift Certificates and Gift Cards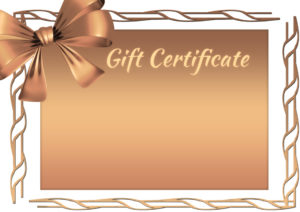 Admittedly there is always that person with everything or someone who is just too difficult to buy for.  A Gift certificate or gift card to a place they commonly go  is a great choice which lets them know you were thinking of them during this holiday season.
Whatever you choose to get will be the right thing, because no matter what is in the box, love was in your heart.