Pittsburgh's Belt System: "The Perfect Accessory"
March 6, 2015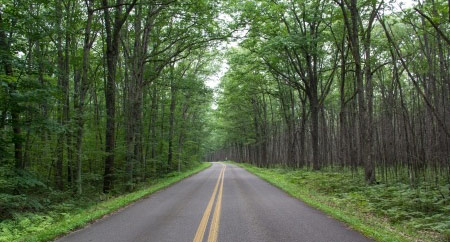 10 Common Trees Found in Our Neck of The Woods
March 6, 2015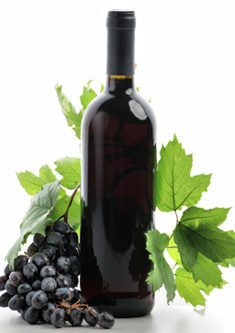 Everyone talks about the California wine country, but for oenophiles and those who just like a nip of the grape every now and then, you don't have to travel all the way to the West Coast for a fun and an informative day of visiting wineries. Pennsylvania is the fifth largest producer of grapes in the country and is ranked seventh nationally in the number of wineries. With more than 200 licensed wineries in the state, many of them right in your own back yard, go ahead and take off for Southwestern Pennsylvania's wine country where varieties such as Chardonnay, Cabernet Franc, Vidal, and Chambourcin thrive. Some of the wineries are very small and others quite large. Check their websites before your visit to make sure of their hours and what each winery features.
Apis Mead & Winery
Apis offers a wide selection of meads made in-house. It's located in Carnegie, PA and is open Thursdays through Saturdays. Food trucks are there Fridays and Saturdays through the summer.
Arsenal Cider House & Wine Cellar
Located in Lawrenceville across from the historic Allegheny Arsenal, Arsenal Cider House & Wine Cellars specializes in small batch, handcrafted hard apple cider, "cider style" fruit and grape wines, and mead.
B & L Wine Cellars
B & L Wine Cellars is located in Johnstown and is the endeavor of two home wine makers. Two of the wines they feature are "Cambria City Red" and "Stone Bridge Red."
Christian W. Klay Winery
Located in Chalk Hall, Christian W. Klay Winery has more than 14,000 vines and offers wine tasting and other events on their vast property.
Glades Pike Winery
Glades Pike Winery, located in Somerset, has been in operation since 1995 and produces a wide variety of wines. It also hosts events and has banquet facilities.
Glatz Wine Cellars
Located in Aliquippa, Glatz Wine Cellars began on a whim by jeweler Tom Glatz in 1980 and has grown into a full-fledged winery operating from the rear of Glatz Jewelers. It produces more than 10,000 gallons of wine annually.
Greendance, The Winery at Sand Hill
Located in Mt. Pleasant, Greendance offers over 40 wines free for tasting every day. It has a Nectar Garden and outdoor café and regularly hosts events.
Greenhouse Winery
Opened in 2007, Greenhouse Winery in Irwin offers more than 20 distinct wines and schedules an event almost every weekend.
J&D Cellars
J&D specializes in making small batch wines at their location in Eighty Four. It offers a large variety of wines.
Kavic Winery
Kavic Winery uses locally grown grapes and is located 10 minutes from downtown Pittsburgh in Carnegie. Their wines are often sold at area festivals.
Laurel Highlands Meadery
Mead is a liquor produced from fermented honey and fruit. At present, Laurel Highlands meads can be found in several restaurants around Greensburg and Pittsburgh.
La Casa Narcisi
Narcisi Winery was founded in 2001 and is located in Gibsonia and is reminiscent of a Tuscan villa. There is a restaurant on site.
La Vigneta Winery
La Vigneta features wines handcrafted from California and Chilean varietals in their Pittsburgh winery. Many of La Vigneta's wines are also sold at local farmers markets.
Montgomery Underground Winery
Located in Elderton between Kittanning and Indiana, Montgomery Underground Winery handpicks, washes, and crushes their own fruits and grapes.
Pittsburgh Winery
A boutique winery located in the Strip District, Pittsburgh Winery makes a variety of wines in the historic old bank building on Penn Avenue.
Raccoon Creek Winery at Kramer's Greenhouse
Raccoon Creek Winery produces wine from fruit grown by local farmers. It specializes in berry wines, but also offers grape wines.
Ripepi Winery
Richard Ripepi founded his winery in 1987 in Monangahela and now has a 10-acre vineyard. He features a wide variety of wines.
R Wine Cellar
R Wine Cellar located on Smallman Street in the Strip District produces wine using grapes from California, Pennsylvania, and South America.
Refucilo Winery
We produce high-quality Argentinian wines from our vineyard in the Uco Valley in Mendoza, Argentina. Our store is located at 907 Western Avenue in Pittsburgh's North Side community. Come enjoy our wine and tapas, which have been created to complement your wine tasting experience. Our wine bottles are also available to go. We have live music twice a month. Check our website for special events on our back terrace weather permitting.
Shields Demesne Winery
Located in Spraggs, Shields Demesne Winery specializes in Melomel, wine made with honey and grapes. It offers more than a dozen varieties of this unusual wine.
Stone Villa Wine Cellars
Stone Villa Wine Cellars is located in the foothills of the Laurel Highlands in Acme. It offers an extensive array of wines and a beautiful venue for enjoying them.
Thistlewaite Vineyards
Thistlewaite Vineyards has five acres of vines and grows 10 varieties of French hybrid grapes. It is Greene County's first winery.
Windgate Vineyard
Windgate Vineyard is the largest estate winery in Southwestern Pennsylvania. Located in Smicksburg, it generates more than 9,000 bottles of wine per year.
Wooden Door Winery & Estate
Established in 2010, Wooden Door Winery offers more than 30 styles of wine in Lower Burrell and features an outdoor pavilion.