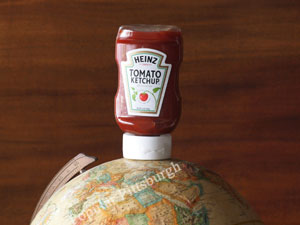 Heinz Ketchup: The Taste Loved 'Round the World
February 11, 2015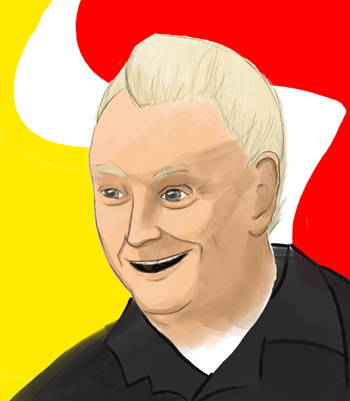 Johnny Angel
February 11, 2015
Pittsburgh, like the best metropolitan cities, has been a melting pot whose famous notables rose above humble beginnings to contribute to our national identity.  From sports icons to little known inventors, Pittsburghers have touched the world!
---
Sports Legends
Kurt Angle
Kurt Angle, world champion wrestler, graduated from Clarion University and won an Olympic Gold Medal in 1996.
Dan Marino
One of the most famous quarterbacks in the country, even non-football fans have heard of Dan Marino!  He's a graduate of Pittsburgh's Central Catholic High School.  He also attended the University of Pittsburgh where he led the Panthers to numerous victories.
Joe Montana
Joe Montana, yet another of our NFL stars and Hall of Fame inductee, was raised in the coal mining town of Monongahela.  He attended Ringgold High School and later accepted a scholarship and played football at the University of Notre Dame.
Joe Namath
Joe Namath, a Hall of Fame football player, was raised in the former steel town of Beaver Falls.  A decorated quarterback, he led his NY Jets to victory at Super Bowl #3 in 1969.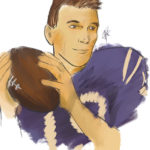 Johnny Unitas
Johnny Unitas, commonly referred to as one of the greatest players ever, was a quarterback in the 1950's through the 1970's.  From Lithuanian descent, he was raised in  Mt. Washington by his mother after his father's untimely death when he was 4.
Honus Wagner
Honus Wagner was born, lived and died in Chartiers, now known as Carnegie.  He was the Pittsburgh Pirates shortstop for most of his baseball career.  Inducted into the Hall of Fame in 1936, he was among the first five voted in.  After retirement as a player, he coached for Carnegie Mellon University and the Pittsburgh Pirates.  Have you ever visited the sports store downtown that bears his name?
---
Industrialists, Inventors, and Publishers
Frank Conrad
Frank Conrad is credited with founding the first commercial radio station operated from his Wilkinsburg garage.  That radio station is known today as KDKA.  Conrad was also an inventor and began working for Westinghouse as a teenager.  During his lifetime he was awarded 200+ patents.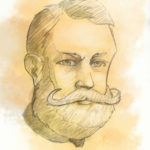 Henry Clay Frick
Once known as the "most hated man in America," Henry Clay Frick was a ruthless businessman often considered one of America's robber barons.  He was a main participant in the unfortunate actions taken against the union workers during the Homestead Strike of 1892.  Nevertheless, he formed a company with Andrew Carnegie which would later combine with several other steel companies and become U.S. Steel.
Richard Mellon Scaife
Richard Mellon Scaife was the owner of the Pittsburgh Tribune Review. It was founded and Headquartered in Greensburg, PA.  His mother, Sarah, was a member of the affluent Mellon family.  Scaife was well known for his drive to make the newspaper successful and for his political activism.  He supported the Arkansas Project that sought the truth regarding allegations of misconduct between President Clinton and Paula Jones.  Previously he was a supporter of Richard Nixon until the Watergate scandal broke.
George Westinghouse
George Westinghouse was the inventor of the railway air brake, a rival of Thomas Edison and a pioneer in the electrical industry.  He founded Union Switch & Signal Company which is known today as Ansaldo STS-USA.
---
Writers and Artists
Rachel Carson
Rachel Carson was the author of Silent Spring, published in 1962.  The subject of her book questioned the use of pesticides and their impact on the environment.  The book was instrumental in the ban on DDT and the formation of the Environmental Protection Agency (EPA).  She was a graduate of the Pennsylvania College for Women, since renamed Chatham University.
Mary Cassatt
Mary Cassatt was an Impressionist period painter who was mentored by the world-renowned Degas.  She was known for her paintings of women and children and their close relationships.  Her works were exhibited alongside artists such as Monet, Manet, Pissaro and Cezanne.
Mary Roberts Rinehart
Mary Roberts Rinehart rivaled the popularity of Britain's Agatha Christie.  She is credited with the phrase "the butler did it," although she may not have actually used it.  She was a regular contributor to the Saturday Evening Post and was the first woman war correspondent during WWI in Belgium.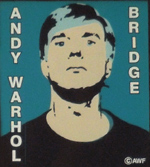 Andy Warhol
Andy Warhol first put the "Pop" in Pop Art as a world-famous artist. He didn't start out creating pop art though. His early career was as a commercial illustrator. Throughout his career, he worked across a wide range of medias from painting, drawing, photography, sculpting and even filmmaking. Warhol truly was one of a kind and is one of the few artists to have a museum dedicated to a single artist. He, in fact, has two museums: one located in Pittsburgh, PA, and the other in Medzilaborce, Slovakia, the town where his parents and oldest brother were born.
---
Stage and Screen Stars
Michael Keaton
Michael Keaton, born as Michael John Douglas in Coraopolis, was raised in Robinson Township.  He is well known for his funny, yet creepy role as Beetlejuice in the movie of the same name; for the villainous tenant in Pacific Heights; and as the "caped crusader," Batman!
Gene Kelly
Gene Kelly, reared in the Highland Park section of the city, began dancing when he was eight years old after his mother enrolled him in dance school.  He attended the University of Pittsburgh and ran a dance studio here in the 1930's before moving to NYC.  Gene made his debut on Broadway in 1938.
David Selznick
David Selznick was a Golden Age Hollywood producer most famous for the movie Gone with the Wind.  His father was a distributor of Silent Films and through his contacts David was able to relocate to Hollywood and pursue his dreams and career.
August Wilson
August Wilson, the Pulitzer Prize winning playwright, hails from the Hill District.  He was born Frederick August Kittel, Jr.  Later he changed his name to Wilson in honor of his mother.  He was awarded the one and only degree from the Carnegie Library due to his diligence in educating himself with their resources.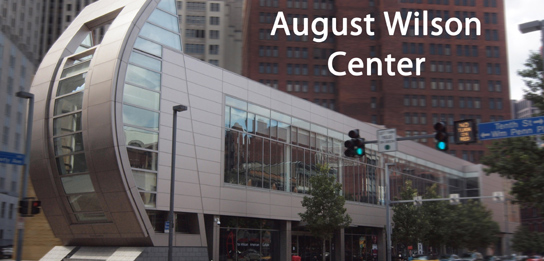 As you can see over the years, many talented individuals have risen to stardom from Pittsburgh and many more have made significant contributions to society.  So the next time you think of Pittsburgh and all its glory, keep in mind that you never know where life can lead you, but you surely know where your birthplace is!
Written by Tammi Oliver