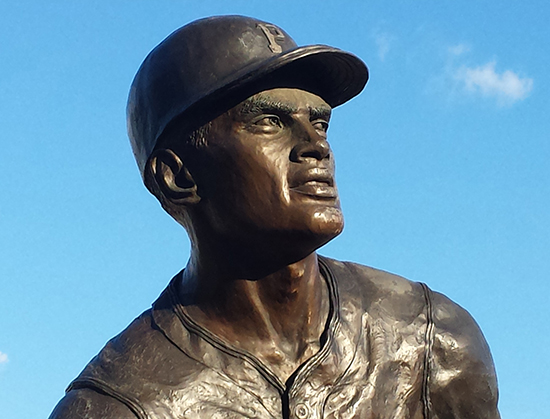 Roberto Clemente
February 11, 2015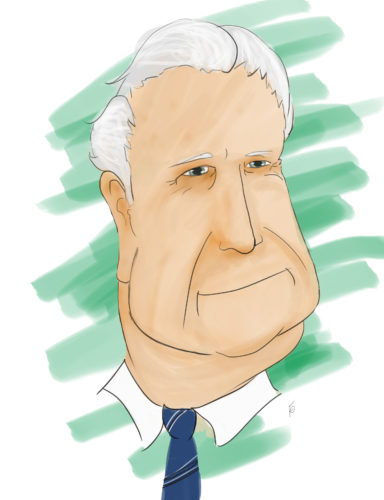 David McCullough
February 11, 2015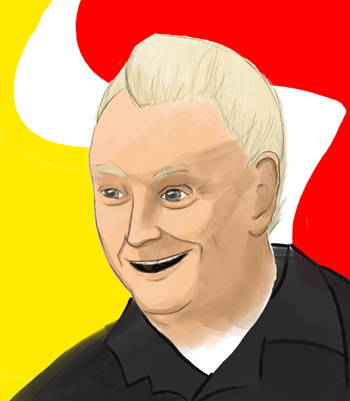 Johnny Angel and his bandmates, the Halos, have been a part of the Pittsburgh music realm since 1972. "I think we are the longest surviving group in the area," said Jack Hunt, who is more prominently known by his stage name, Johnny Angel.
Setting the Stage
Johnny Angel and the Halos' rise to fame is a true Pittsburgh story. Johnny grew up on Pittsburgh's North Side in the Woods Run area. From a young age he knew he wanted to make music. He was the son of a decorated World War II veteran and loving mother. Jack learned the value of hard work and had the tenacity to go for what he wanted in life. He began singing in choirs as a child. Him and his buddies could also be found singing on street corners near Halls Grove School.
His parents wanted him to play the accordion but he had a different vision. "My parents signed me up for accordion lessons, but I wanted no part of it. As the guy was arriving for the first lesson, I went into the bathroom and made myself throw up. The lesson was cancelled because I was sick. When he came the next week, I figured it worked once, why not try it again? But once my dad caught on, he cancelled the accordion lessons."
Entrepreneur at Heart
Jack was an entrepreneur at a young age. On his newspaper route he would pass by Mr. Camino's corner lot. Mr. Camino, an older Italian man, kept a huge garden. If he was outside he would let Jack pick a pear or tomato from his garden to eat.
Always a go-getter, Jack had a bright idea to make more money. He approached Mr. Camino and said, "If you let me sell some of your fruits and vegetables while I deliver papers, I'll split the proceeds with you." Mr. Camino agreed. Their venture went smoothly until one day, when Jack made a bold prediction. While Jack was in the garden, he said to Mr. Camino, "You know, I'm going to marry your granddaughter." Jack knew that was a very rude thing to say, but he couldn't help it. He'd had his eyes on Mr. Camino's granddaughter since kindergarten. Mr. Camino was outraged and said, "I know you are a little devil, but you think you are an angel. Get out of my yard."
Many people believe Jack Hunt got his stage name of Johnny Angel from the 1962 hit song of the same name, Johnny Angel by Shelley Fabares.  However, it was this encounter that would later inspire the group's name.
Playing the Drums
Jack took trumpet lessons in 7th grade at Oliver High School. The only problem was that he wanted to play the drums. "I was not allowed to play drums, so I asked if I could take up two instruments, both the drums and the trumpet. I needed the trumpet case to take home to show my parents. When parent-teacher night came, my mom and dad said, 'We're Jack Hunt's parents,' and my teacher said, 'You can sit near the drum section.' My parents told him, 'No, you must be thinking of someone else. He plays the trumpet.' My parents weren't too happy about my playing the drums, that is, until I started getting bookings."
Johnny's first band was the Cordells. They recorded their first record in 1966 with Steel Town Sound Records. "The record is a collectible and sells for $50. It's very popular in Europe," Johnny said. The Cordells played all over the area. "When I was 15, we won the Battle of the Bands at West View Park's Danceland," Johnny added.
Band Names
The Cordells transformed into several other bands like Harombee, a rock band, and Slow Cooker, until things clicked with Johnny Angel and the Halos. "It was right after Woodstock and Sha Na Na Na's appearance there. We began to play around with some music, and things just fell into place," explained Johnny. Although many people associate the band with Doo Wop, Johnny said that is not quite an accurate description of their music. "We helped fundraise at WQED during their Doo Wop programs, and many people associate that type of music with us, but what we play is really Blue-Eyed Northern Soul, "said Johnny, who loves the music of James Brown, the Four Tops, and the Temptations. The set list is a compilation of music from the 50s, 60s, and early 70s.
"The term 'Johnny Angel' was 60s slang for someone who appeared angelic to adults, but to kids his own age, was not so angelic," said Jack. "Kind of like the character of Eddie Haskell on Leave It to Beaver. I decided that would be a great name for me and my group: Johnny Angel and the Halos."
Johnny spent his nights playing and singing. His days were spent working for Bell Telephone for 27 years. He has been married for 42 years to his childhood sweetheart, Mary Lou. She is Mr. Camino's granddaughter. They have two children and six grandchildren.  His music has taken him across the nation and around the world. Never once did he think of leaving Pittsburgh. "There have been opportunities over the years to leave Pittsburgh, but there is no other place like this city; the people, the culture, the jobs, the safety; Pittsburgh has it all. We're a big little city."
Another reason he has never left is because of something Johnny experienced during a performance at Three Rivers Stadium. "Have you ever been hugged by Pittsburgh?" Johnny asked. "Well, I have. We were performing on a bill with the Four Tops. Sixty thousand people were packed into Three Rivers Stadium, and Levi Stubbs, lead singer of the Four Tops, came to me backstage and said, 'Johnny, look out into that audience.' When I looked out, I saw that the first 20-30 rows of people were all wearing Johnny Angel and the Halos shirts. Levi then looked at me and said, 'Let me remind you, I'm still the headliner.' Now that's what I call a Pittsburgh hug!"
A Dream Come True
Throughout his career, Johnny has gotten to perform with all his favorites: everyone from Chuck Berry to James Brown, who until his death, sent Johnny a Christmas card every year. One memory stands out in particular. "A while back, we were performing at Starlake Amphitheater with the Temptations, my favorite group of all time, and their manager asked if I would like to join them on stage. I thought I was just going to do backup or something, but then I heard them say, 'I'd like to introduce a chubby white guy you might know.' Well, they had me come out, and I got to sing my favorite song of all time, My Girl, with the Temptations. It was a dream come true."
Long Career
He credits the late Porky Chedwick as being a great influence on his life, especially teaching him "on stage" professionalism. He recounts one conversation with Pittsburgh's legendary DJ. "Porky was always critiquing my shows. One show we ended with Love Train. Everyone in the crowd was singing and holding hands. We left the stage, but the crowd demanded an encore, so we came back and performed I Want to Take You Higher. After the show, I asked him what he thought, and Porky said, 'You had the crowd full of love and happiness, and then you come out and hit them with a dope song. Bad move.' I had to agree with the guy."
These days, in addition to performing, Johnny is part owner of eight Atria's, four Ditka's, and two Juniper Grill restaurants. He also opened a collectibles shop that features a vast collection of mementoes from his years in the music industry, as well as vintage toys and records. On Sunday nights he hosts the Heavenly Soul Show, an Internet radio show, from 7-10pm on the Carolina Breeze Network. But as it always has been, it's performing the music that keeps Johnny Angel soaring. "I'll never retire. I'm going to be singing until they bury me."