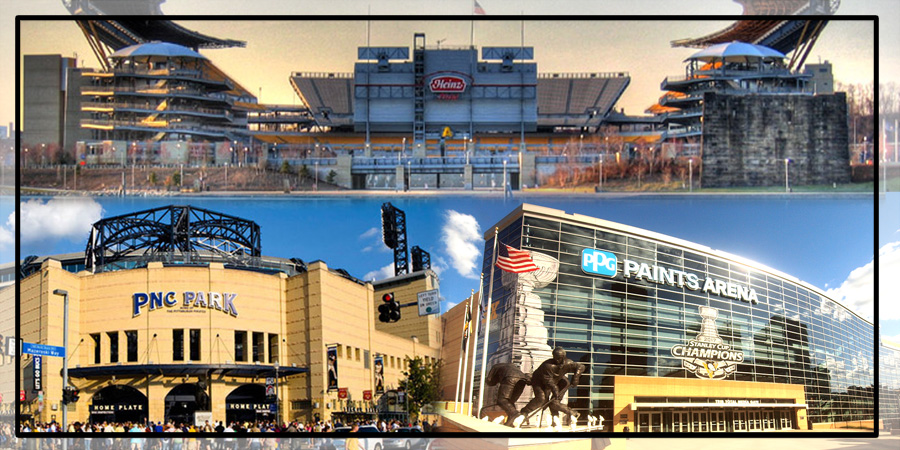 Touring Pittsburgh's Sports Venues
August 8, 2017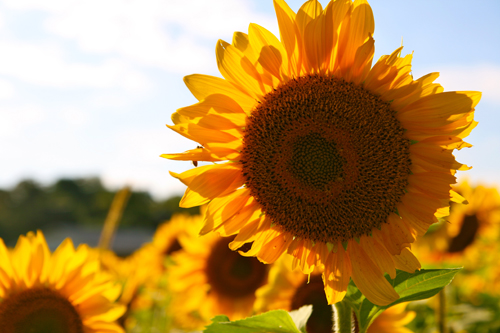 The Pittsburgh Botanic Garden is Growing
August 10, 2017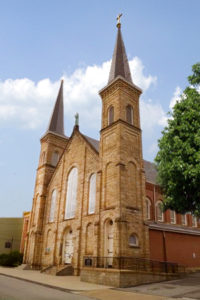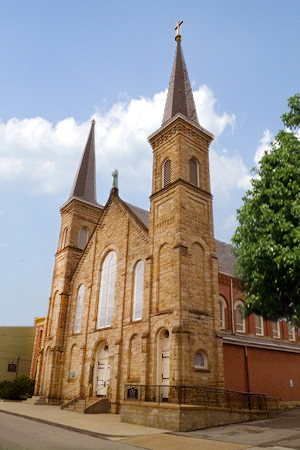 "I once remarked while giving a tour, that we've had visitors from every continent except for Antarctica. Then I saw a hand shoot up in the crowd and a man said, 'I've lived in Antarctica, so you're going to have to change that,'" said Carole Brueckner, chairperson of St. Anthony Chapel.
Located on Troy Hill overlooking the Allegheny River on Pittsburgh's North Side, St. Anthony Chapel is a world-renowned shrine dedicated to St. Anthony of Padua, the "Wonder Worker," and it attracts visitors from all over the globe. The chapel houses the largest collection of publicly venerable relics outside of the Vatican.
Some 5,000 relics are in the chapel. Among them are the first-class relic of St. Anthony, which is the most venerated one in the chapel. The collection also includes a splinter of the True Cross, a thorn from the Crown of Thorns, and a piece of stone from the Holy Sepulcher.
Popular Pittsburgh visited the shrine on an ordinary Friday in July, and the chapel's guest book gives testimony as to how precious this chapel is to Pittsburghers and Catholics the world over. On that afternoon, there were visitors from Richland, Washington; Springfield, Virginia; St. Louis, Missouri; and Michigan as well as several Pittsburghers who signed the guest book.
This extraordinary chapel was constructed under the direction of Father Suitbert G. Mollinger, the son of a wealthy Belgian family, and who came to the United States in 1854. After  being ordained in 1857 and serving as a diocesan priest near Erie, he became the pastor of Most Holy Name of Jesus parish on Troy Hill in 1868.
Construction
In 1880, construction began on the chapel, which is adjacent to Most Holy Name church. Father Mollinger personally financed the building of the chapel as a place to house his vast collection of relics and as a place of prayer and devotion. The chapel was dedicated on the Feast of St. Anthony, June 13, 1883. On that day, crowds flocked to the shrine to be blessed by Father Mollinger and St. Anthony's relic. And people have continued to come ever since.
"I've never really tallied how many people visit in a year. Some days 20 people come and on others 200. On days when tour buses come, we can have 400 people here. On Holy Thursday, we get approximately 1,000 visitors, and St. Anthony's Feast Day is also another day when visitors fill the place," said Brueckner.
In addition to drawing people from all over the world, the chapel also attracts the famous. "Imelda Marcos came here to pray, and we've had numerous members of the church's hierarchy pray here, but since this is a private chapel, we refrain from name-dropping," Brueckner said.
On the day Popular Pittsburgh visited, there were children playing in the nearby streets and people walking dogs, but when you enter the chapel, it's as if you have stepped into another world. "Many when they walk in are just in awe. They've only seen places like this in Europe," Brueckner said.
The chapel's walls are ornately painted and stained glass windows imported from Europe send diffused light into the chapel. Life-sized Stations of the Cross line the walls, and along the walls and in side altars are reliquaries of hand-carved walnut which contain gold, jewel-encrusted glass containers holding relics.
"Many visitors tell me that they can feel a presence, that they feel surrounded by so many people who the church now calls saints," Brueckner said.
The chapel is open for visitation from 1-4 p.m. every afternoon except for Friday. On Saturday and Sunday, there are usually docents on hand to lead tours, which typically begin around 1 and 2:30 p.m. When docents aren't present, there are CD audio tours available. Private tours can also be arranged. It's best to check the chapel's calendar before planning your visit. Located across the street is the Father Mollinger Museum & Chapel Shop.