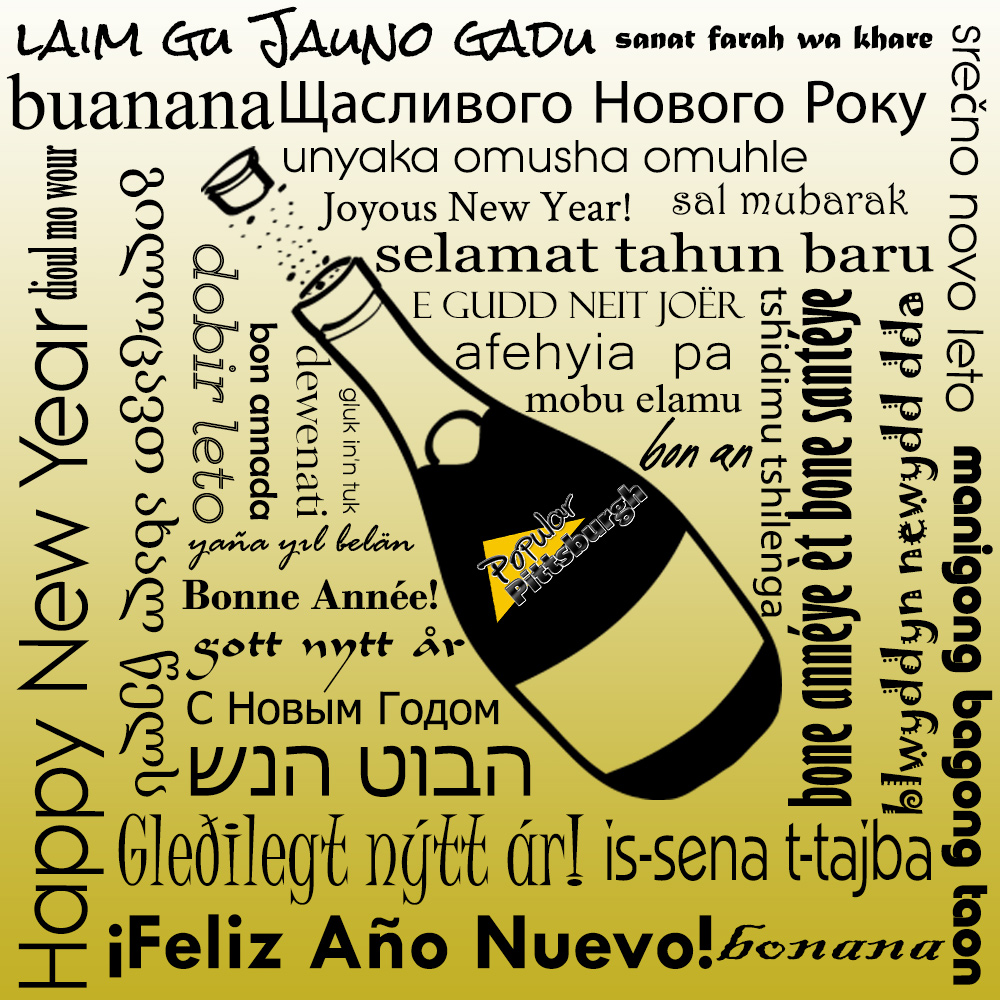 Starting Out the New Year in Pittsburgh
January 4, 2018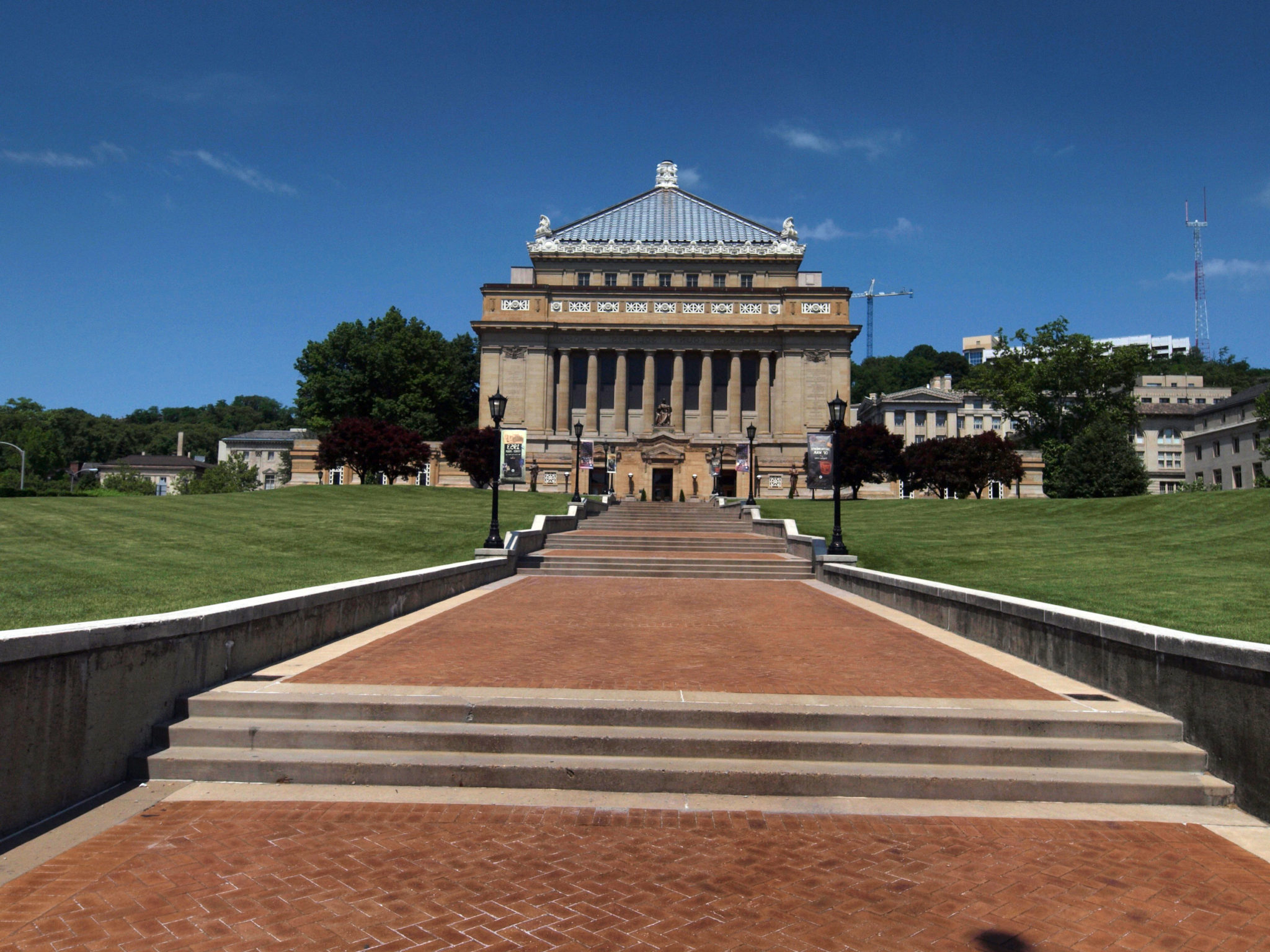 Pittsburgh's Soldiers & Sailors Hall Preserving Military History
January 5, 2018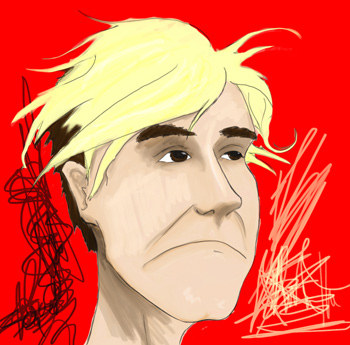 Andy Warhol was an artist, celebrity, and a cultural icon. He was an eccentric man and at heart, a Pittsburgher. While most people associate Warhol with the jet set and locations like New York City and Hollywood, most fail to realize how much of a Pittsburgher he was.
Early Years
He was born to Julia and Andrej Warhola on August 6, 1928. They were Carpatho-Rusyn immigrants, arriving from an area of today's eastern Slovakia. His father came to the U.S. in 1914. His mother did not join her husband until the death of Andy's grandparents in 1921. He was their fourth son. The eldest son died while they were still in Europe. Older brothers, Paul and John, were born in 1922 and 1925 respectively. Andrej was a laborer, while Julia supplemented the family income as an embroiderer. The family settled in Pittsburgh's Oakland neighborhood. They were devout Byzantine Catholics who attended mass regularly at St. John Chrysostom Byzantine Catholic Church. Andy Warhola dropped the "a" from his last name in college.
Showed Artistic Talent Young
Warhol showed artistic talent at a very young age. When he was six, he contracted Syndenham's Chorea, also known as St. Vitus Dance. It's a neurological disorder that primarily afflicts children. It causes rapid, irregular, involuntary movements of the body. He was bedridden for several months with the illness. To occupy his time his family entertained him by showing him how to draw and trace images. At nine, his family bought him a camera so that he could delve into photography. Adittionlly, he attended the free art classes at Carnegie Institute, which is now the Carnegie Museum of Art.
Warhol attended Holmes Elementary School. In 1945, at the age of 16, he graduated from Schenley High School. He finished 51 out of 278 graduates. Sadly, Warhol's father had died in 1942. It was his father's wish that his son go to college to develop his artistic talent. Fulfilling his father's dream, Andy was accepted at the Carnegie Institute of Technology, which is now Carnegie Mellon University. In 1949 he graduated with a Bachelor of Fine Arts in Pictorial Design. While in college, he worked in the display department at Horne's department store.
After Graduation
After graduation, Warhol moved to New York City to pursue a career as a commercial artist. In 1949, his work appeared in Glamour magazine. He became known as one of the most gifted illustrators of the 1950's. In 1952, his mother moved to New York to live with him. She remained in New York until her death in Pittsburgh in 1972.
During the 1960's, Warhol turned to painting. He created his first Pop Art works in 1961. They were based on ads and comics. It was the following year when he unveiled his Campbell's Soup Can series. It caused a sensation in the art world and made him a celebrity. After that, he did a series of movie star portraits. It depicted superstars like Elvis Presley, Marilyn Monroe, and Elizabeth Taylor. Warhol had always been fascinated by celebrities and fame. He became a fan of the movies at the young age of nine. It was at an exhibit in Stockholm in February 1968 that Warhol uttered his most famous quote: "In the future, everybody will be world-famous for 15 minutes."
During that time, he also began to explore film and sculpture. He showed his Pittsburgh roots with his work "Heinz Boxes". His studio exhibited these sculptures. It came to be known as "The Factory." The Factory soon became the in-place to be and attracted artists and celebrities alike. He was frequently featured in gossip columns, magazines, and on television. In the 1960's he also delved into performance art. He created a traveling multimedia show, The Exploding Plastic Inevitable, with the rock band The Velvet Underground. On June 3, 1968, radical feminist Valerie Solanas shot Warhol at his studio. Initially pronounced dead, he was resuscitated and survived.
Famous for 15 Minutes
In the 1970's, he self-published several art books. He also co-founded Interview magazine, a periodical that explored popular culture. He often socialized with the "beautiful people" like Halston, Jackie Kennedy Onassis, Truman Capote, Mick Jagger, and Liza Minnelli. They would frequent hot spots such as Studio 54. He became a highly sought-after celebrity portrait artist. he generated considerable income from this work.
While Warhol predicted everybody would be famous for 15 minutes. Warhol was not an "everybody" and his fame endured for decades. This opened doors for him, some which were rather unusual. In the 1980's, he had two television shows: Andy Warhol's T.V. and Andy Warhol's Fifteen Minutes. They were broadcast on cable in New York and nationally on MTV. He created work for Saturday Night Live and produced music videos for rock groups like The Cars. Warhol appeared on an episode of The Love Boat and modeled in fashion shows. He wore silver wigs and described himself this way: "I am a deeply superficial person."
Death of Andy Warhol
On February 22, 1987, he died from a complication of gallbladder surgery. On the surface, Warhol appeared to overly eccentric, but at his core he was still the Andy Warhola of Pittsburgh. He was buried in Pittsburgh. During his memorial service in New York City, it was revealed that Warhol retained many of the values so associated with Pittsburghers-love of family and faith. John Richardson revealed this about Warhol in his eulogy:
Although Andy was perceived-with some justice-as a passive observer who never imposed his beliefs on other people, he could on occasion be an effective proselytizer. To my certain knowledge, he was responsible for at least one conversion. He took considerable pride in financing his nephew's studies for the priesthood. And he regularly helped out at a shelter serving meals to the homeless and hungry. Trust Andy to have kept these activities in the dark. The knowledge of this secret piety inevitably changes our perception of an artist who fooled the world into believing that his only obsessions were money, fame, glamour, and that he could be cool to the point of callousness. Never take Andy at face value.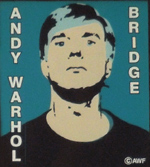 In accordance with Warhol's will, The Andy Warhol Foundation for the Visual Arts was established in 1987 to advance the visual arts. Two years after the establishment of the foundation, it was announced that Pittsburgh would be the home for The Andy Warhol Museum. The museum, opened in May 1994. It is one of the four Carnegie Museums of Pittsburgh.
Pittsburghers never forgot that Warhol was born and raised here. In celebration of the museum's 10th anniversary the Seventh Street Bridge was renamed the "Andy Warhol Bridge".