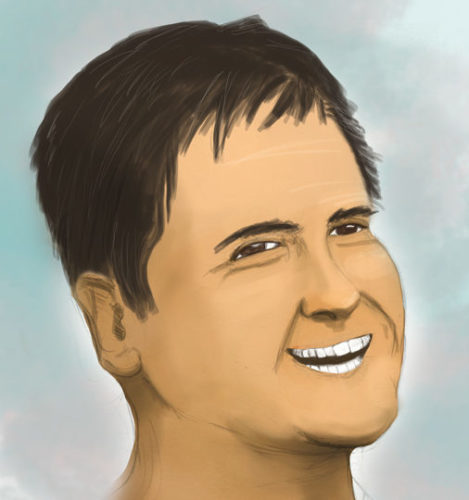 Mark Cuban: A Pittsburgh "Maverick"
March 6, 2015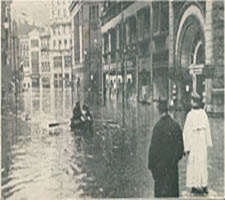 The Wearin' of the Boots
March 13, 2015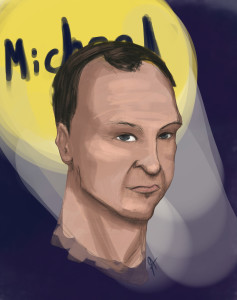 Michael Keaton is a true yinzer. Like his hometown city, Keaton's career has experienced some ups and downs.  His characters are as diverse as our seasons. Although a major star, Keaton still has deep Pittsburgh roots.
Early Years
Keaton was born Michael Douglas on September 5, 1951, in Coraopolis. He is the youngest of Leona Loftus Douglas and George Douglas's seven children. His father was a civil engineer and his mother was a homemaker. When Keaton was small, his family moved to Robinson Township. He is of Irish, English, Scottish, and German descent. He was raised a Roman Catholic and graduated from Montour High School. A typical baby of the family, he enjoyed the limelight. He credits his family as a source of his comedic acting skills, stating that his family was very funny.
After High School he attended Kent State University. There he studied Speech. However, after two years he returned to Pittsburgh to pursue an acting career. He worked as a cab driver and ice cream truck driver while trying to launch his career as a stand-up comedian. After that he found work as a TV cameraman at WQED and realized that his true calling was to be in front of the camera.
In 1975, he appeared on Mr. Rogers' Neighborhood, and was also a member of the Flying Zucchini Brothers comedy troupe, which led to his joining Chicago's Second City improvisational group.
Hollywood
In the late 1970s he moved Los Angeles' Hollywood. He changed his name to Michael Keaton. Michael Douglas, son of Kirk Douglas, had already established a career with that name. Additionally, talk-show host Mike Douglas was very well-known. There are some reports that he took the name because of Diane Keaton. However, there is no truth to that. This move paved the way for appearances on Maude, Family, and the Mary Tyler Moore Hour, as well as two short-lived sitcoms: All's Fair and Working Stiffs.
In 1982 his role in Report to Murphy lasted a mere six weeks before the show was cancelled. Despite that let down this would be the year his career took off. Keaton landed a starring role in the hit movie Night Shift. He co-starred with Henry Winkler and Shelly Long. His portrayal of a wacky morgue worker brought him critical acclaim.
The following year his career would be catapulted forward from his role in Mr. Mom. It was a comedy about a stay-at-home dad which fans loved. His career for the next few years was a roller coaster ride of peaks and valleys. He hit the heights again with his memorable portrayal of the demon Betelgeuse in Beetle Juice and the drama Clean and Sober in 1988. These followed so-so films like Johnny Dangerously and Gung Ho, which was filmed in Western Pennsylvania.
In 1989, Keaton found himself caught in controversy when he landed the title role of Batman. Fans of the comic book series thought Keaton was miscast. However, his brooding, edgy portrayal of the caped crusader won over both fans and critics. In 1992 he donned the suit again with Batman Returns.
Later in Life
Keaton's career was certainly at its peak in the late 1980s. Aside from Pacific Heights in 1990 he wouldn't make headlines again for a few decades.
Keaton was married to actress Caroline McWilliams from 1982 to 1990. She was best known for her roles as Marcy Hill in the TV show Benson and Sally on the show Soap. In 1983 they had a son, Sean Douglas. Keaton was romantically linked to Courtney Cox from 1989 to 1995.
In 2004, he hosted a PBS special, Mr. Rogers: America's Favorite Neighbor. He did voice work in the 2006 animated films Cars and Toy Story 3.
Keaton once again found stardom in 2014 with his role in the film, Birdman. His critically acclaimed portrayal of the life of a washed-up actor who is trying to revive his failed career with a stint on Broadway has generated a lot of Oscar buzz.
These days Keaton lives on his Montana ranch. He is still an avid Pittsburgh sports fan. He can often be seen at various games cheering on the black and gold teams. During the final months of the Pirates 2013 season, he wrote a blog on the team for ESPN. Having grown up near rivers, it's no surprise that he's also a fisherman. He has been on the fishing series Buccaneers & Bones on the Outdoor Channel.
No doubt whatever the future holds, Keaton will draw on his Pittsburgh roots and ultimately come out on top, because after all he really is a yinzer.
By Janice Lane Palko