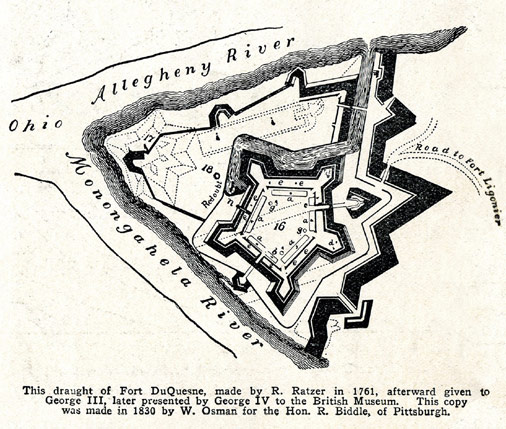 Black History of Pittsburgh Comes into Focus  
February 25, 2016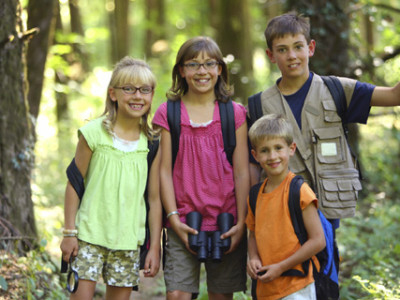 Guide to Area Summer Camps in Pittsburgh
February 26, 2016

Health and fitness experts agree that the key to losing weight is eating fewer calories than you burn. They also say that in order to burn more calories, people need to get up, get out, and start moving. When people participate in an exercise they enjoy, they are more inclined to stick with that activity. Pittsburgh has some fitness opportunities that you may never have thought of before. If you're tired of the same fitness workout, doing the same reps on the weights at the gym, or are looking for a new activity to try, below is a list of some Pittsburgh activities that can help you to achieve your fitness goals.
Biking in Pittsburgh
There's never been a better time to be a cyclist in Pittsburgh. Miles of bike paths and trails are found all over Western Pennsylvania, everything from urban bike routes to off-road mountain biking trails. To make the city more cycling friendly, the city added miles of dedicated bicycle lanes to many downtown streets. And you don't even have to own a bike to cycle in Pittsburgh. The city now has a bike-sharing program; fifty stations are scattered throughout the city where you can rent a bike for a nominal fee, use it, and then return it to one of the stations. If you want to hit the road, the county's beltway system can be used as guide for an excursion throughout the county. In fact, Popular Pittsburgh knows one cyclist who bikes the perimeter of Allegheny County via our beltway system.
Dance
Dancing is a wonderful way of improving your fitness. You can put on your tunes and dance at home, but dancing is much more fun when done with others. In addition to the traditional ballroom dance schools, there are some organizations that are devoted to teaching and promoting certain styles of dance. Here are three types of dance that you may enjoy trying.
Salsa  Would you like to Latin dance? There are several places where you can learn to dance to a Latin beat in Pittsburgh. And if you like it, most every weekend in Pittsburgh there is some venue hosting a Salsa dance where you can try out those steps you've learned.
Contra Dance  With a name like Contra dance, it would seem like it would be against dancing, but Contra dance derives its name from the form itself. Contra dance is a folk type of dance where, unlike square dancing where you form a square, in Contra dance you line up with your partner in two opposing lines. Each Friday night a Contra dance is held in Swisshelm Park and beginners are always welcome.
Square Dance  Ok, maybe square dancing seems a bit corny, but you have to admit that you did have fun square dancing in gym class in junior high. You can still have fun square dancing and get some exercise at the same time. There are numerous square dance groups throughout Western Pennsylvania, most likely one in your area.
Golf: A Pittsburgh Pastime for all Ages
Golf is a game that one can play well into the senior years. If you walk the course, you get in some mileage as well spending time in beautiful surroundings. You can learn to golf at any age, and there are numerous public and private courses in the area to hone your game.
Hiking In and Around Pittsburgh
The Pittsburgh area is criss-crossed with hiking trails which can be found in municipal, county, and state parks throughout the area. You can hike for short distances or longer ones. The Rachel Carson trail spans nearly 40 miles. It passes through northern Allegheny County and takes in some lovely scenery while testing your fitness.  Another is the Millvale Riverfront Trail, part of the Heritage Trail, offering spectacular views of the city while enjoying a cool breeze from the river.
Pittsburgh's City Steps: Become a Stair Master
Forget that monotonous stair climber at the gym. Pittsburgh has a network of city steps that will help to develop cardiac endurance and strengthen those leg muscles while at the same time allowing you get to know the city and take in some spectacular vistas.
Walking & Running in Pittsburgh
Whether you like a slower or faster pace, both walking and running in Pittsburgh is fun. One of the most effective and easiest modes of exercise is good old fashioned walking. You can walk anywhere, the mall, your neighborhood, one of the local parks, but why limit yourself? Pittsburgh is a great walking city. Get out and see the sights and beautiful scenery with one of our walking tours.  You can also use the tours for runs, too.
Water Sports Abound in Pittsburgh
With so many waterways, Pittsburgh is a paddler's paradise. You can canoe or kayak on the rivers or on nearby lakes like North Park, and Lake Arthur in Moraine State Park. Or maybe you'd like to try Stand Up Paddle Boarding, the newest water sport to take to the waters. Stand Up Paddle Boarding develops muscle, core strength, and balance.
Other Activities in Pittsburgh to Try
Perhaps you've tried all the traditional activities and are looking for something new. The Pittsburgh area has a wealth of activities that will get you moving. You may even learn a new skill or pick up some friends along the way. Here are some alternative activities that you might be interested in giving a closer look:
Cricket  Did you know that Pittsburgh has a vibrant cricket scene? Do you even know how cricket is played? If you'd like to answer both of those questions, you might want to get in touch the Pittsburgh Cricket Club to learn this sport.
Curling  Canada is the home of curling, but like hockey, it is becoming more popular in the states. Pittsburgh has a curling club and often holds "Learn to Curl" events in the area.
Fencing  Are you a Star Wars fan and would love to duel with light sabers? Well, the closest thing, my friend, is the sport of fencing. There are several fencing academies and clubs in the area. They can teach you the techniques of the sport. As a bonus you can look really cool while getting fit.