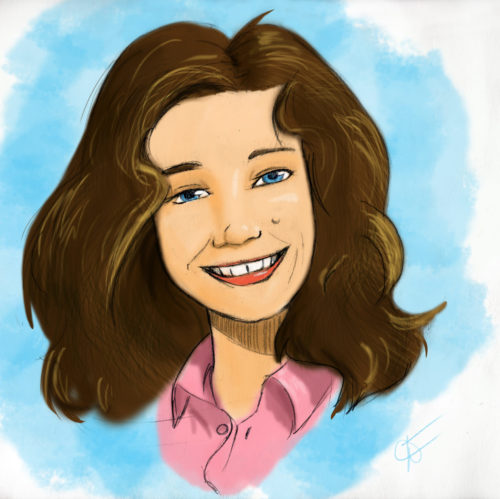 Dr. Patricia George: Bringing Awareness to Pulmonary Hypertension
February 26, 2016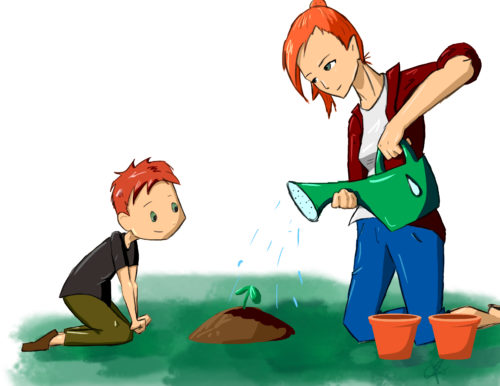 The Best Spring Family Activities
March 5, 2016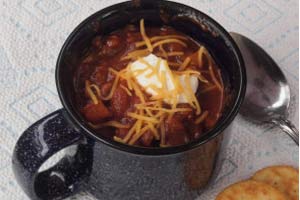 Beanless Chili
1 lb ground beef
1 medium onion, diced
1 red pepper, diced
1 green pepper, diced
One 10 oz can tomato soup
1 small can tomato paste
Two 14 oz cans diced peeled tomatoes (do not drain)
1 cup water
1 tablespoon garlic powder
4 tablespoons Chili Powder (use more or less to taste)
Salt and Ground Pepper to taste
OPTIONAL: Sour Cream, Shredded Cheddar, Crackers as toppings
Brown ground beef in deep pot or dutch oven.  Add garlic powder, salt and pepper to the beef while browning. Add onion, red, and green peppers.  Saute until just translucent (keep some crispness to the veggies). Stir in tomato paste.  Once blended in well, add in diced tomatoes, tomato soup and water.  Stir.  Add chili powder.  Stir well. Let simmer for 45 to 60 minutes.  The longer it simmers, the thicker it will become, and the deeper the flavor. Top with Sour Cream, Shredded Cheddar and Crackers if desired.
Our Beanless Chili brings the heat on those frosty fall days. We make ours without beans, but if you absolutely adore beans, you can certainly add them.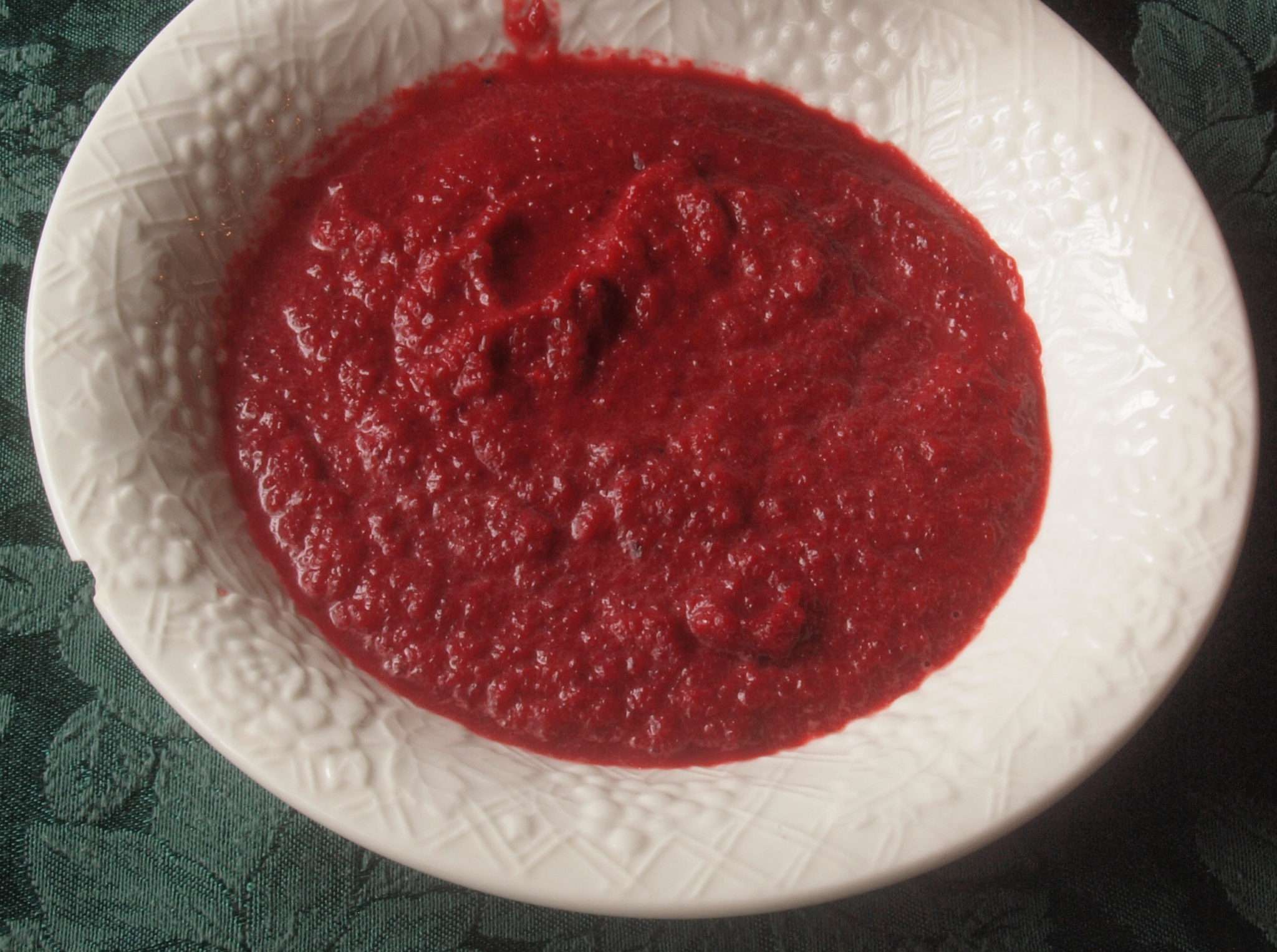 Roasted Beet Soup
3 tablespoons olive oil
1 medium onion, chopped
3 garlic cloves, chopped
6 medium roasted beets, peeled and chopped
2 cups beef stock
salt and pepper
heavy cream (optional)
Warm olive oil in a large saucepan over medium heat. Stir in onions and garlic; cook until soft but not browned (about 5 minutes). Add beets to saucepan, stir and cook for about a minute. Stir in stock, and season with salt and pepper. Bring to a boil; cover, and simmer for about 20 minutes. Remove from heat, and allow to cool slightly. In batches, add soup to a food processor, and pulse until liquefied. Heat and serve. If desired, garnish with a swirl of heavy cream. To roast the beets: Cut off beet greens near the top of the root. Wash and lightly scrub beets. Place in oven safe cookware and rub beets with little olive oil. Cook beets for 50 to 60 minutes at 350ºF, depending on the size of the beets. The beets are done when a knife can easily go into the beet and be pulled out of the beet without resistance.
Roast Beets. Peel and chop.  Set aside. One method of peeling roasted beets is to pick up the beets with a kitchen towel (not your favorite) or a paper towel, and rub the beet skin away.
Cut off beet greens near the top of the root. Wash and lightly scrub beets. Place in oven safe cookware and rub beets with little olive oil. Cook beets for 50 to 60 minutes at 350ºF, depending on the size of the beets. The beets are done when a knife can easily go into the beet and be pulled out of the beet without resistance.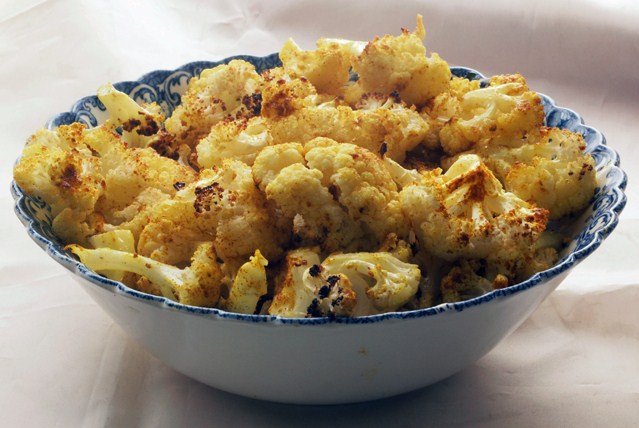 Curried Roasted Cauliflower
1/2 head of cauliflower
1/8 cup of olive oil
1/8 cup of lime or lemon juice
2 teaspoon curry
1 teaspoon cumin
salt and pepper to taste
Preheat oven to 400ºF. Place a head of cauliflower on cutting board core down. Carefully cut in half. Refrigerate the half you are not going to use at this time. Remove half of the core from the section you are going to roast.  Break this half apart into florets. Try to keep the florets large and uniform. Move the florets into a large bowl. Season with olive oil, lime or lemon juice, cumin, curry powder,  salt and pepper. Move the seasoned florets onto an ungreased cookie sheet. Place the cookie sheet into a 400ºF oven for 20 minutes (check after 15 minutes to see how the roasting is progressing). The quantities on the salt and pepper are marked to taste.  The truth is that the olive oil, lime juice, cumin and curry powder should be marked to taste  as well. The quantities given are merely a starting point. If after roasting you feel the flavors should be more intense, add seasoning as desired.
While it's probably best served hot, you can also enjoy it at room temperature or chilled.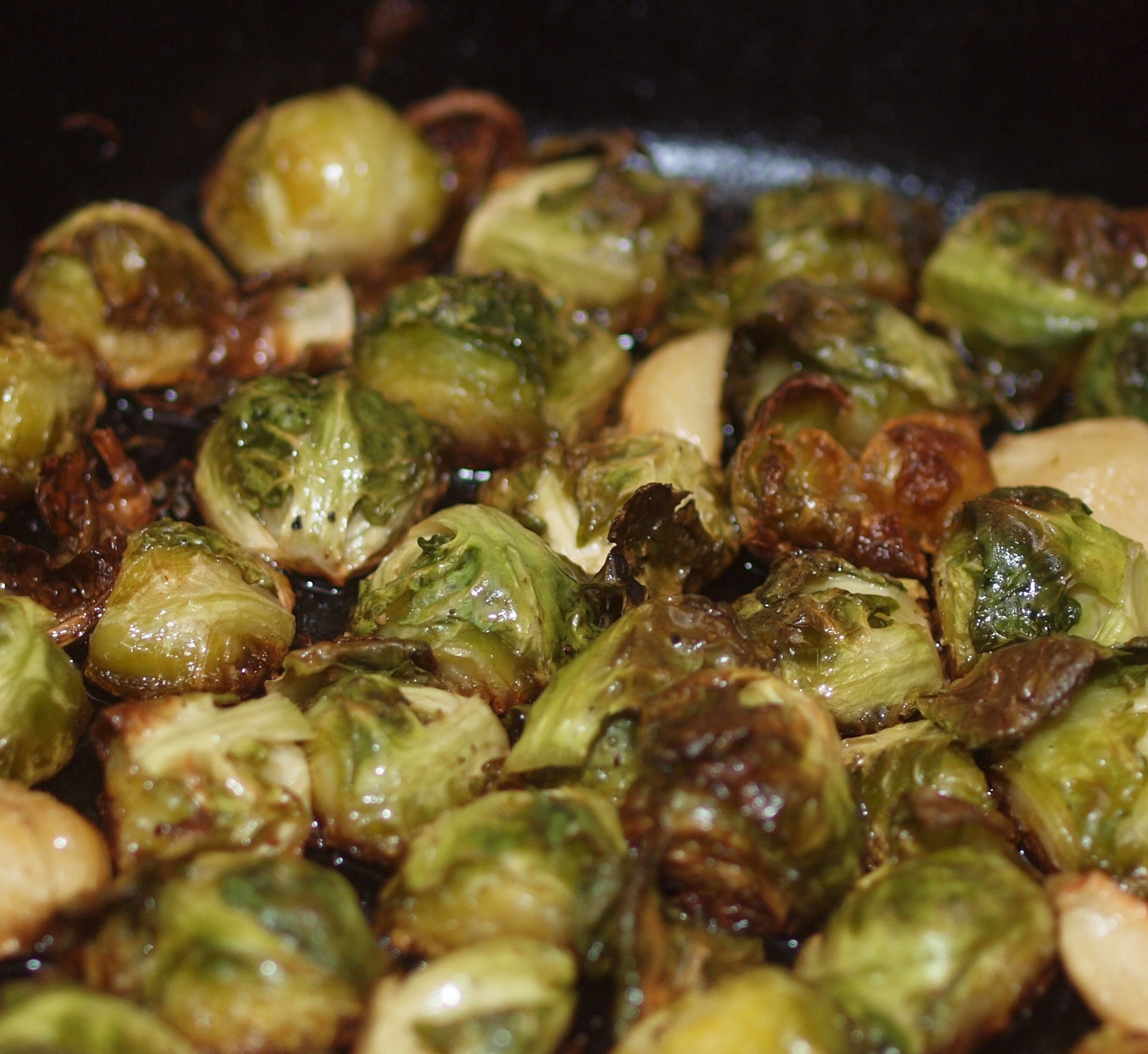 Roasted Brussel Sprouts
1 pound of fresh Brussels Sprouts
6 tablespoons extra virgin olive oil
10 cloves peeled garlic
salt and pepper
1 tablespoon balsamic vinegar
goat cheese to grate over finished dish (optional)
Pre-heat oven to 400ºF. Remove bottoms of sprouts.  Slice each vegetable in half (top to bottom).  Heat olive oil in a cast iron skillet over medium-high heat.  Once the oil is hot, place spouts in skillet, cut side down.  Add 5 cloves of garlic.  Add a little salt and pepper (you can add more later if needed).  Cook until the bottom of the sprouts begin to brown, about 5 min. Remove skillet from range top and place in the center of heated oven.  When the sprouts are brown and tender, they are done.  The roasting should take about 10 to 15 minutes. When the sprouts have been roasting for 5 minutes, check to see if they are browning and shake the skillet gently to move the sprouts around. When the sprouts have been roasting for 10 minutes, check to see how the sprouts are browning and shake the skillet gently. After 10 minutes of roasting, check on the sprouts every 2 to 3 minutes until you consider them done. When done, transfer sprouts to a serving dish. When all of the sprouts have been roasted, taste and add salt and pepper if needed.  Stir in balsamic vinegar. Grate goat cheese on finished dish if desired.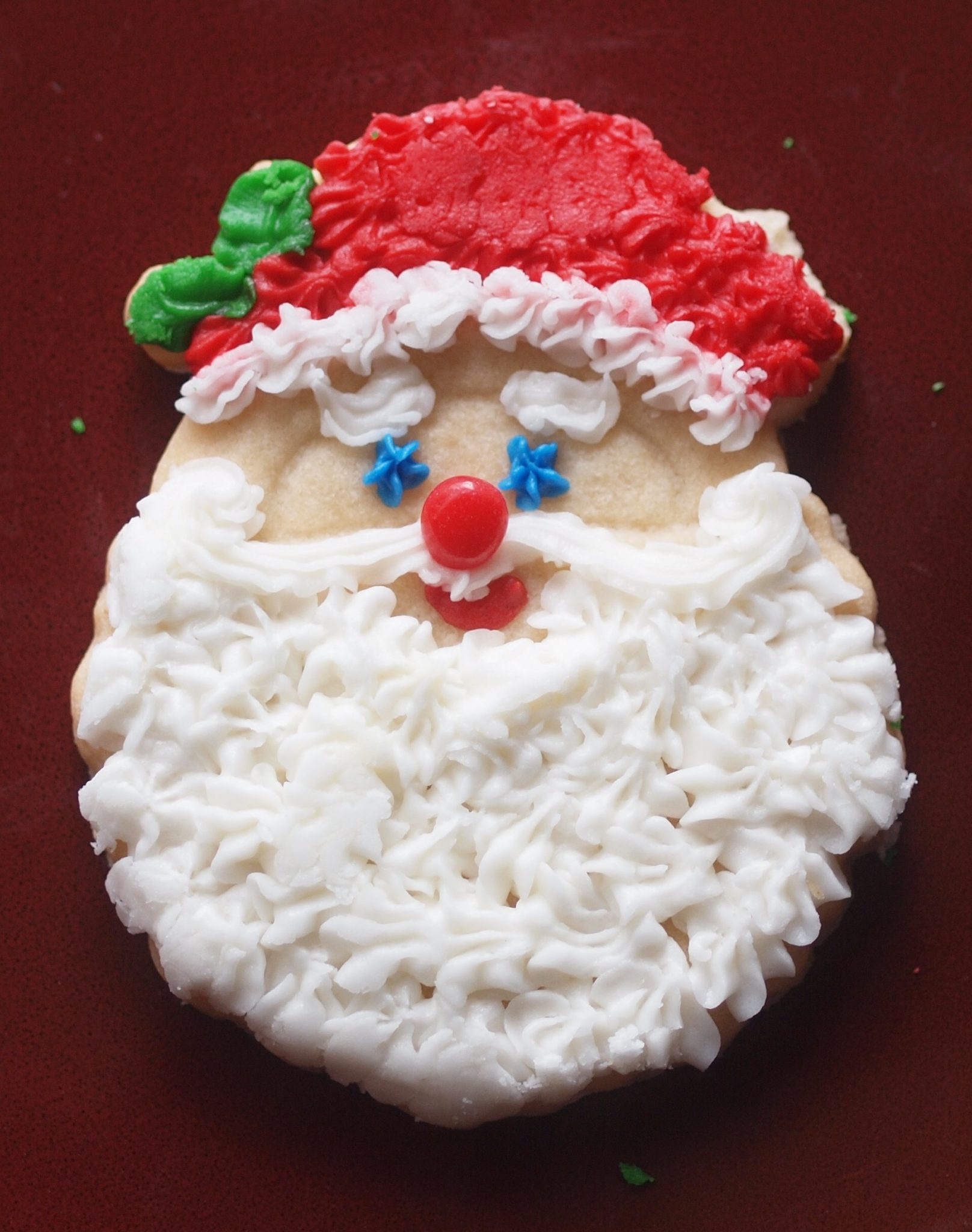 Sugar Cookies
2/3 cup unsalted butter (at room temp.)
2/3 cup Crisco
1 1/2 cups of sugar
2 eggs (one at a time, mixing at low speed)
2 tablespoons milk
2 teaspoons vanilla
2 teaspoons baking powder
4 cups flour (2 cups used twice)
Dash of salt (less than 1/8 teaspoon)
Blend unsalted butter and Crisco for 30 seconds. Add sugar and beat until fluffy. reduce speed to low and add 2 cups flour. Once well mixed add egg, milk, vanilla, baking powder, 2 cups flour and a dash of salt. After all ingredients are mixed well. divide dough into thirds and wrap in waxed paper. Place dough in plastic storage bag. Store in refrigerator for at least 3 hours.
** Note: the dough needs to chill at least 3 hours before rolling. **
On a lightly floured surface, roll half of one of the balls of dough at a time. The rolled dough should measure 1/8" thick. Cut into desired shapes with cookie cutter. Place on ungreased cookie sheet. If desired, sprinkle with sugar. Bake in a 375ºF oven for 7 to 8 minutes or until the edges are firm and the bottoms are lightly browned.  Cool on cookie racks. If you wish to enhance your sugar cookies, the following recipe for Buttercream Icing is a good starting point.
Recipe by Susan Hovanec
Recipe by Susan Hovanec
Buttercream Icing
1/2 cup unsalted butter (at room temp.)
1/2 cup Crisco
1 teaspoons vanilla
4 cups powdered sugar
2 or 3 Tbsp. milk
On high speed mix unsalted butter, Crisco and vanilla.
Slowly add powdered sugar.
Once blended add milk one tablespoon at a time until desired consistency is reached.
Finally apply the icing to the cookies and enjoy. A few drops of food coloring can be used to add color.
Recipe by Susan Hovanec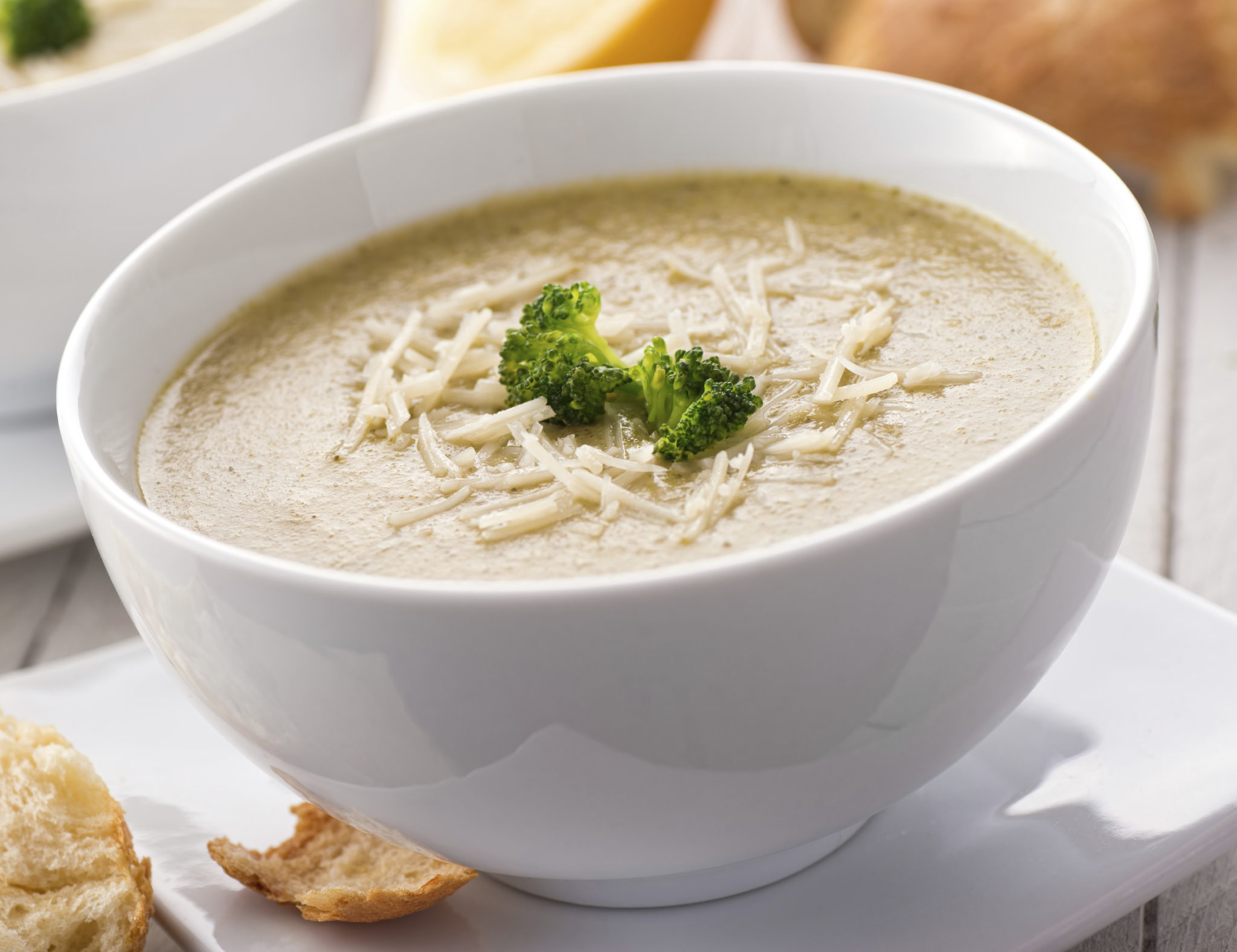 Cheddar Broccoli Soup
Ingredients
1 package (10 oz.) frozen chopped broccoli
1/4 cup flour
2 cups chicken stock or broth
1/4 cup butter
2 cups half & half
1 lb. grated cheddar cheese
Salt to taste
Cook broccoli and drain well.  In a large stock pot, melt butter and then stir in flour to make a smooth paste.  Add chicken stock, stirring constantly. Cook until thick and smooth. Stir in half & half and broccoli until heated through.  Add cheese until it is melted. Season according to taste.
This soup was served in the Westinghouse headquarters dining room during the 1980s. It is easy, delicious and perfect for a cold day.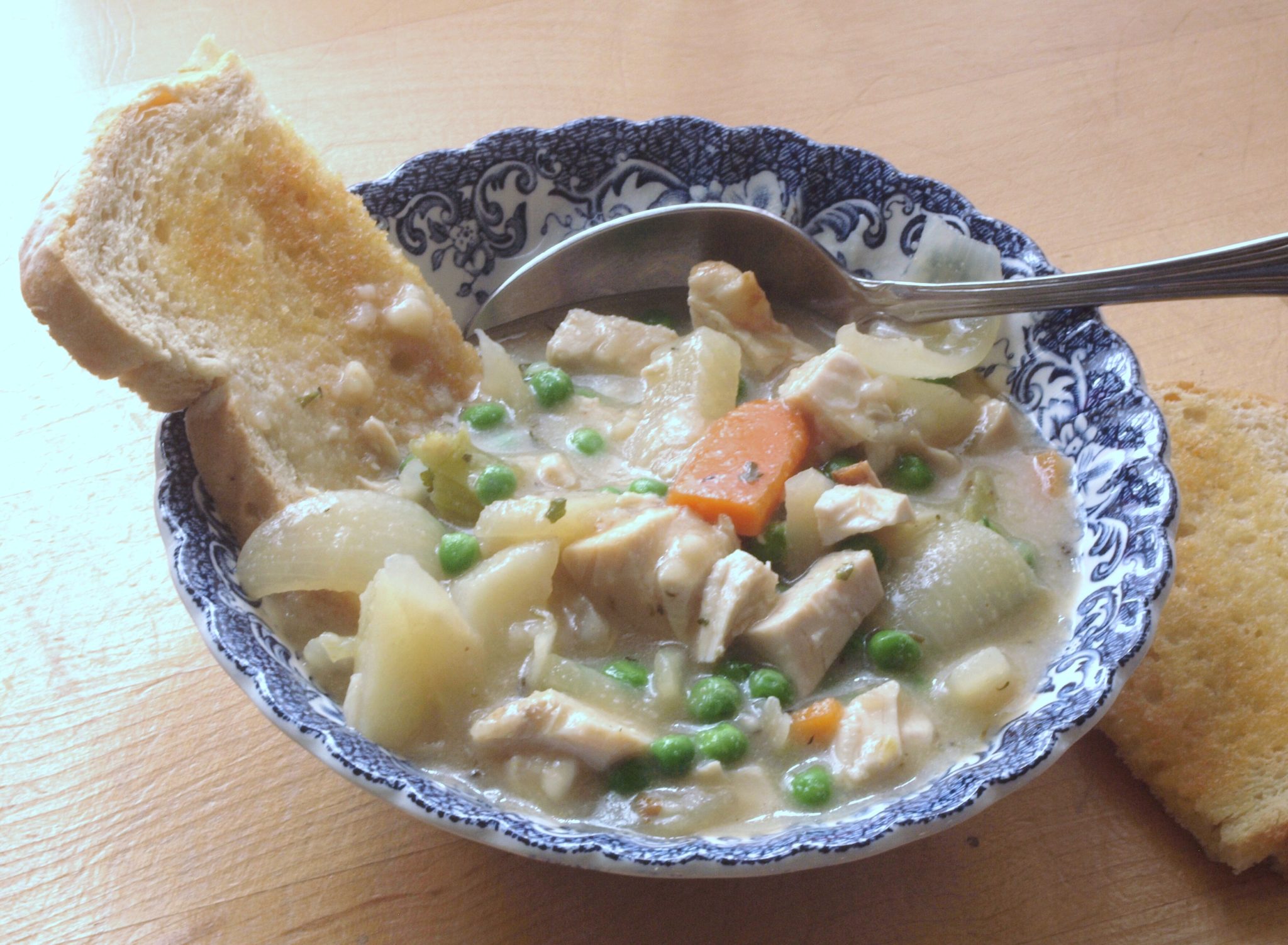 Chicken Pot Pie Soup
1 tablespoon unsalted butter
1 cup carrots, chopped
1 cup onion, chopped
1/2 cup celery, chopped
1 teaspoon pepper
2 cups potatoes, chopped
2 teaspoons garlic powder
1/2 teaspoon thyme
1/2 teaspoon dried parsley
4 cups chicken stock
2 cups cooked chicken, cut into small pieces
4 tablespoons flour
1 cup frozen peas
Cut the carrots, onions, celery, potatoes and chicken into uniform spoon-size pieces ahead of time so they are ready to add to your pot . Over medium heat, sauté the unsalted butter in the stock pot.  When butter begins to melt, slowly add the following ingredients with slow constant stirring: Carrots, onions, celery, potatoes, pepper, garlic powder, thyme, and dried parsley. Stir occasionally until the carrots and potatoes begin to cook (usually 5 to 7 minutes). Add chicken stock and bring to a simmer.  Add cooked chicken and continue simmering for about a minute.  Stir in peas. To thicken mixture, slowly add flour, while stirring steadily, for about a minute.  Add salt to taste (if needed). Serve with your favorite toast, crackers or biscuits.