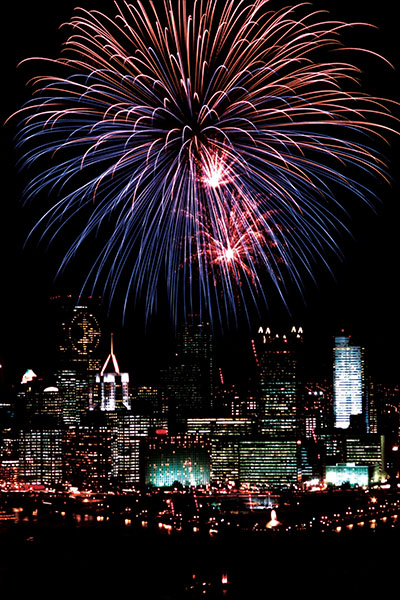 Best Places to Watch Fireworks in the Burgh
June 28, 2021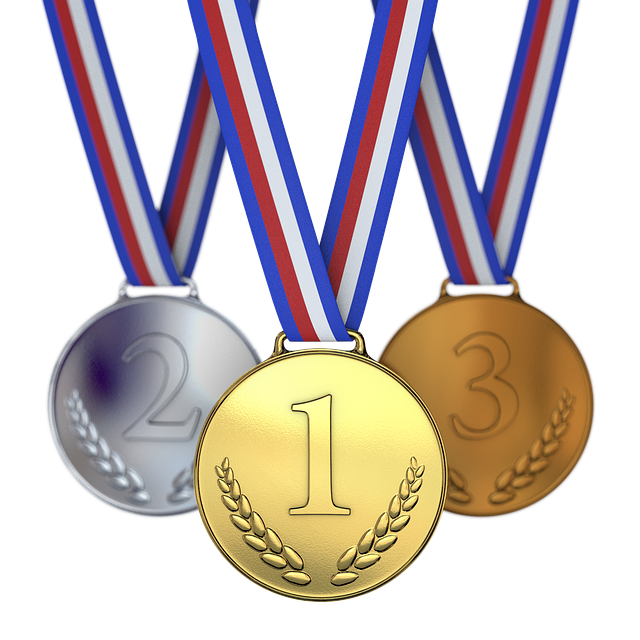 Pittsburgh Olympians
July 5, 2021
Pittsburgh has some amazing museums to explore. From art to history, sports and science, This city has it all. Some of the most popular are the array of Carnegie Museums of Pittsburgh—Carnegie Museum of Natural History, Carnegie Museum of Art, The Carnegie Science Center. They are all fun for the whole family. However, a trio of lesser-known museums is rapidly becoming popular in their own right. The Mattress Factory, the Andy Warhol Museum, and Randyland are distinct and delightful in their exhibits and in their facilities.
The Mattress Factory
This museum is a contemporary art museum that features site-specific installations, video, and performance art. The museum's name comes from the old Stearns & Foster mattress warehouse where the museum now resides. It opened as a non-profit educational and cultural organization in 1977 and is one of a few of its kind.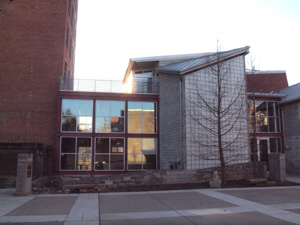 The galleries are housed in three renovated buildings and exhibit both an ever-increasing permanent collection and groundbreaking new exhibits that change throughout the year. The installations are created on-site by artists from all over the world who use a variety of media to enthrall visitors. The museum hosts an artist-in-residency program whose length of time varies from one week to two months. Artists are supported with living expenses, materials and equipment, labor for the installation process, as well as an honorarium. Each exhibit is featured with an opening reception for the public.
To date, more than 500 artists have exhibited at The Mattress Factory, and it enjoys more than 55,000 visitors annually. The organization's education program fosters creativity and serves over 16,000 people each year.
Randyland
Just around the corner from the Mattress Factory is one of America's most colorful public art landmarks–Randyland. This colorful exhibit of art is the home of Pittsburgh artist, Randy Gilson. After purchasing his property in 1995, Randy began to turn it into a crazy collage of found objects. Gilson uses paints, plants, plastic animals, yard sale finds and discarded construction materials to transform his home and surrounding buildings into a colorful Pittsburgh landmark. He is always working on more projects. whether it's adding something new to the courtyard or covering something up with a fresh coat of paint and fresh inspiration. Randy believes art should be available to everyone, so admission is always free.
Randyland is a great place to snap some photos!
The Andy Warhol Museum
Located only blocks away is The Andy Warhol Museum. Artist Andy Warhol was born and raised in Pittsburgh, and his hometown has honored his body of work with an eponymous museum. It is one of the few museums in the world dedicated solely to one artist.
The Warhol opened on May 13, 1994, as one of the four Carnegie Museums of Pittsburgh. It was part of a collaborative project between the Carnegie Institute, Dia Art Foundation, and The Andy Warhol Foundation for the Visual Arts, with the mission to engage and inspire through Warhol's life, art, and legacy.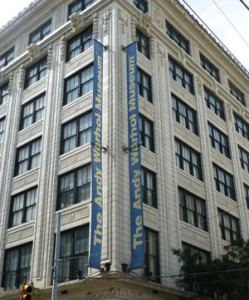 The seven-story museum houses an extensive collection of Warhol's works and chronicles his illustrious career. Born in 1928, Warhol attended Schenley High School and Carnegie Institute of Technology (now Carnegie Mellon University). Upon graduation he moved to New York City where he began working as a commercial artist. He became an award-winning illustrator and many of his early illustrations are exhibited at The Warhol.
During the 1960s, Warhol began to experiment with painting, basing his first Pop works on comics and advertisements. In 1962, his celebrated Campbell's Soup Cans series took the art world by storm, making Andy Warhol one of the most well-known artists of the last half of the 20th century. Having become a celebrity himself, Warhol went on to capture other such celebrated Pop icons as Marilyn Monroe, Elvis Presley, and Elizabeth Taylor on canvas. Many of those works are on display at The Warhol. Self-portraits that Warhol created can be found throughout the collection as well.
Andy Warhol also turned his talent to film. In the late 1960s, he created scores of films with other performers and artists. The museum has approximately 350 of his films in the collection. It also has his more than 4,000 videotapes, including his video diaries and episodes from his television shows Fashion, Andy Warhol's T.V., and Andy Warhol's Fifteen Minutes.
In addition to the films and video tapes, The Warhol museum's collection includes 900 paintings, nearly 100 sculptures, 2,000 works on paper, 4,000 photographs, and 60 feature films.
by Jan Palko