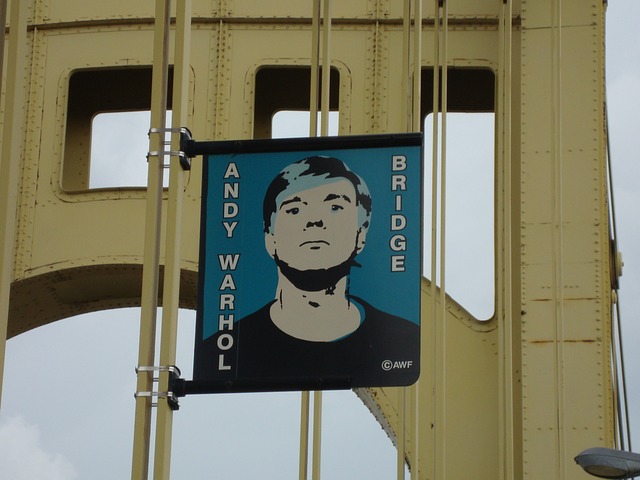 A Trio of Museums Attracts Throngs
July 1, 2021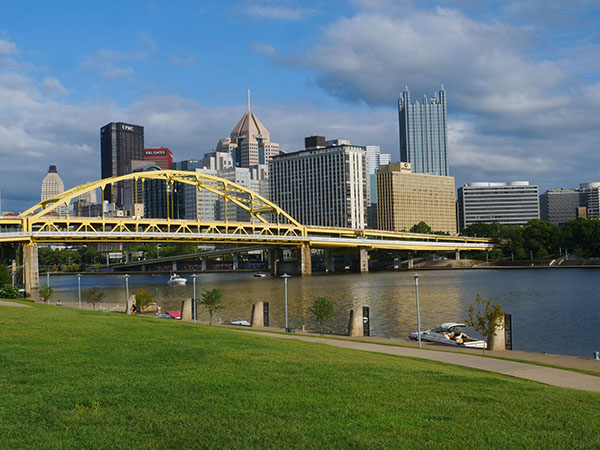 A Summer Sunset From the North Shore
July 12, 2021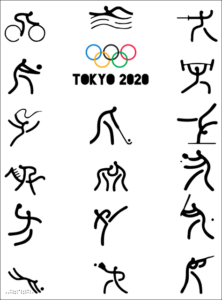 The Olympic Games occur every four years. Usually. The year 2020 threw the entire world for a loop.  Due to the Covid-19 global pandemic the International Olympic Committee was forced to postpone the Games of the XXXII Olympiad. As the world becomes vaccinated and the virus contained, the games will be moving forward. The 2020 Summer Olympics will be hosted in Tokyo, Japan, in the summer of 2021.
Despite the unprecedented challenges of this past year, any athlete hoping to make it to the Olympics—in decades past or future—needs to have a remarkable sense of perseverance. An Olympic athlete must endure a long journey of training and competition to achieve the distinction of making the U.S. Olympic team. Below are Olympic champions from the Pittsburgh region who have brought home a medal.
Kurt Angle
Raised in Mt. Lebanon, Kurt Angle was a standout collegiate wrestler for Clarion University. He was the winner of NCAA wrestling titles in 1990 and 1992. Angle was favored for the Heavyweight gold medal at the 1996 Summer Olympics in Atlanta. And he delivered. Angle went on to become a wrestler with the WWE and tried his hand at acting. He was named by the Wrestling Observer Newsletter as the Wrestler of the Decade for the 2000s.
Suzie McConnell -Serio
Suzie McConnell-Serio laid up a string of successes during her basketball playing days. She attended Seton-LaSalle Catholic High School, leading the team to the PIAA State Championship in 1984. At Penn State University she helped the Lions qualify for the NCAA tournament four years in a row. McConnell-Serio earned a gold medal in the 1988 Summer Olympics in Seoul, Korea, as a member of the USA women's basketball team. She earned a bronze medal four years later at the 1992 Barcelona games. McConnell-Serio continued her successes on the court with a stint with the Cleveland Rockers and later as a coach.
Lauryn Williams
Lauryn Williams became the first American woman to win medals in both a summer and winter games in 2014. Williams grew up in Rochester Borough (of Beaver County), where she set high school records in track. Her first medal was the silver for the 100-meter race during the 2004 Summer Games in Athens (Greece). Her relay team won gold in the the 2012 London Games for the 4 x 100-meter relay, setting a world record. To cap her Olympic career, Williams won a silver medal at the 2014 Winter games in Sochi, Russia, for the 2-Woman Bobsled event. Today, she lives in Dallas and is a motivational speaker and Financial Planner.
John Woodruff
This Connellsville native traveled to Berlin alongside Jesse Owens for the 1936 Summer Olympics. Woodruff's victory in the 800-meter race made him the first black athlete to win gold in that year's Games. Some have described the event as one of the most exciting races in Olympic history.
The German government gifted oak trees from the Black Forest to the Olympic athletes that year. Woodruff planted that tree in his hometown; it still stands today. After obtaining degrees in sociology from the University of Pittsburgh and NYU, Woodruff went on to serve in World War II and the Korean War, leaving the service as lieutenant colonel. Each year Connellsville holds a 5K in his honor. Woodruff died in 2007, but not before donating his Medals to Connellsville high school.
Amanda Polk
Born in Bloomfield, Amanda Polk began rowing while at Oakland Catholic High School. She attended Notre Dame University where she was a 4-time All-American. She finished her collegiate career as the most decorated rower in the program. Polk earned a gold medal in the Women's Eight Coxed rowing event at the 2016 Summer Games in Rio de Janeiro.
Leah Smith
Leah Smith is another Olympian from Oakland Catholic High School. The swimmer won bronze in the 400-meter freestyle event and gold in the 4 x 200 meters freestyle relay at the 2016 Summer Games in Rio de Janeiro.
Christa Dietzen
Hopewell native Christa Dietzen excelled in volleyball while at Penn State University. She led her to team to consecutive NCAA Division Women's Volleyball Championship titles before going on win at the Olympics. Dietzen earned a silver medal at the 2012 Olympic Summer Games in London. She added to her medal collection four years later with a bronze as team captain for the USA in Rio de Janeiro (2016).
Coleman Scott
Coleman Scott is another champion wrestler from Western Pennsylvania. The Waynesburg native was a standout in high school, becoming a 4-time WPIAL wrestling Champ and a three-time PIAA champ while at Waynesburg Central High School. He wrestled collegiately at Oklahoma State where he was a 2008 NCAA Champion and a four-time All American. At the 2012 London Games, he won bronze in the 60 kg weight class.
John-Henry Krueger
A short-track speed skater, John-Henry Krueger grew up in Peters Township and competed at the 2018 Winter Olympics in PyeongChang, South Korea. There, he won a silver medal in the Men's 1000-meter race.
---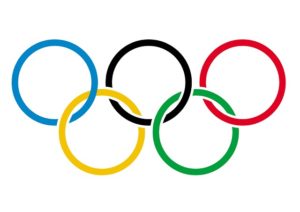 Honorable Mentions
Although the following local athletes did not win medals at an Olympic games, they did achieve making the team and representing Western Pennsylvania well.
Jack Zivic & Pete Zivic
There were five brother from Pittsburgh who boxed: Joe, Jack, Fritzie, Eddie, and Pete. Two of them—Jack and Pete—represented USA and the Zivic family in the 1920 Antwerp Games. Jack was selected to box as a featherweight, and Pete competed as a flyweight.
Cary Kolat
Cary Kolat grew up in Rices Landing (Greene County) and was an undefeated wrestler at Jefferson-Morgan High School. He won two NCAA championships while at Lock Haven University. Kolat competed in the 2000 Sydney Games in freestyle wrestling where he came in ninth.
Suzanne Semanick
Suzanne Semanick, is a figure skater from Bridgeville. She competed in Ice Dance with partner, Scott Gregory, at the 1988 Winter Olympics at Calgary, Alberta, Canada. They came in sixth.
Ruth Rowe
While attending the University of Pittsburgh, Ruth Rowe took up archery. She won a national title in 1972 and won medals at the Junior Pan American Games in 1983 and 1985. Rowe competed in the 1984 Summer Games in Los Angeles, where she came in 12th.
By Janice L. Palko