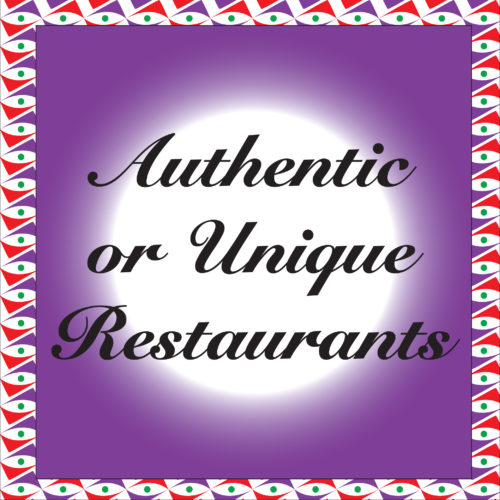 Authentic or Unique Restaurants
May 24, 2018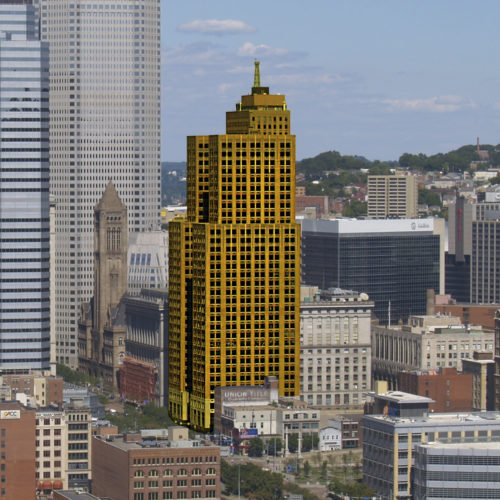 The Grant Building's Presence in Pittsburgh
June 1, 2018
It's that time of year. Farmers Markets are popping back up all through the area. There's nothing like summer produce, homegrown tomatoes, local corn, and freshly picked strawberries. Not to mention the bustling people enjoying the nice weather and supporting local farmers and small business owners. A few markets open in May, while most open the beginning of June. Below is a bushel basket filled with some of the Farmer's Markets in our area.
Recheck hours as they may have changed.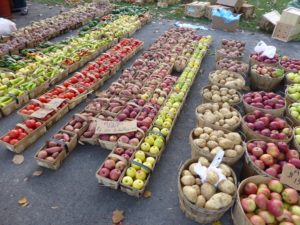 Bellevue Farmers Market
Buy fresh produce in Bellevue every Wednesday 3-7 p.m. at Bayne Park, 34 North Balph Avenue.
Bethel Park Farmers Market
Held Tuesdays from 3-7 p.m., the Bethel Park Farmers Market is located in the skating rink parking lot at South Park on Corrigan Drive.
Bloomfield Saturday Market
The market is located at 5050 Liberty Avenue, 15224, between Gross and S. Winebiddle Streets, in a large parking lot, and is held every Saturday morning from 9 a.m.-1 p.m.
Forest Hills Farmer's Market
The Forest Hills Farmers Market takes place at 4400 Greensburg Pike every Friday 4:00-6 p.m.
Garfield Night Market
Garfield's Night Market is held on the first Friday of every month from May through September from 6-10 p.m. on North Pacific Avenue.
Green Tree Farmers Market in the Park
Green Tree's market is held every Thursday from 4-7 p.m. in the lower parking lot of Green Tree Park.
Lawrenceville Farmers Market
The market is held on Saturdays, 1-4 p.m. at Arsenal Park near the 40th Street entrance (between 39th and 40th, and Butler and Penn).
Market Square Farmers Market
It is held on Thursdays from 10 a.m.-2 p.m. In addition to the market, there is live entertainment.
Monroeville Lions Farmers Market
Since 1982, the Lions have been hosting the farmers market. It is held on Saturdays from 9 a.m.-noon at Monroeville Community Park, 2399 Tillbrook Road.
Mt. Lebanon Farmers Market
This market has been held for 30 years and is on Wednesdays from 4-7 p.m. at Mt. Lebanon United Lutheran Church, 975 Washington Road.
Peters Township Farmers Market
The Peters Township Farmers Market is held every Wednesday from 4-7 p.m. at St. David's Episcopal Church, 905 East McMurray Road.
Pittsburgh Citiparks Farmers Markets
The Citiparks Department holds Farmers' Markets in seven locations throughout the city. The 2022 times and locations are:
Squirrel Hill, Sundays, 9 a.m.-1 p.m., Beacon/Bartlett parking lot.
Carrick, Wednesdays, 3-7 p.m., 1529 Brownsville Road
East End, Mondays 3:30-6:30 p.m., Liberty Green Park, 100 Larimer Ave.
North Side, Fridays, 3-7 p.m., Allegheny Commons Park, East Ohio St. & Cedar Ave.
Robinson Farmers Market at Holy Trinity
The Robinson Market is held on Mondays from 3-7 p.m. in the parking lot of Holy Trinity Roman Catholic church, 5718 Steubenville Pike.
Ross Township Farmers Market
Located in the parking lot at St. John's Evangelical Lutheran Church in Perrysville, the market is held from 3-7 p.m. on Wednesdays.
Sewickley Farmers Market at St. James Parish
Located in the St. James parking lot at 200 Walnut Street, the market is held on Saturdays from 9 a.m.-1 p.m.
Upper St. Clair Rotary Farmers Market
The Farmer's Market is held on Thursday afternoon from 4-7 p.m. at Westminster Presbyterian Church, 2040 Washington Road in the south parking lot.
By Janice Lane Palko