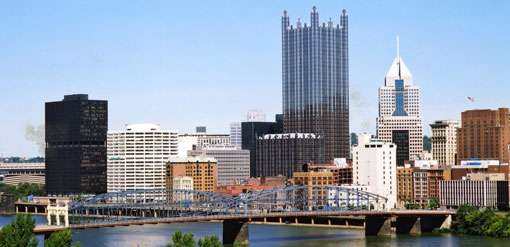 A Pair of Pittsburgh Renaissances
February 11, 2015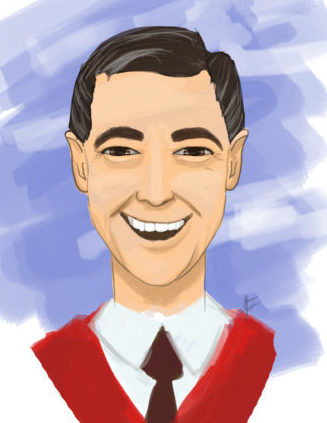 Mr. Rogers: Pittsburgh's Beloved Neighbor
February 11, 2015
Henry John Heinz left a considerable legacy in the city of Pittsburgh. He was the oldest of eight children born to German immigrants. As a hard working businessman he grew a little horseradish business into a multi-million dollar enterprise.
Henry gave generously to charitable and educational institutions. His charitable efforts has been carried on without him. His favorite sayings was, "Make all you can honestly, save all you can prudently, give all you can wisely." Coming in at a close second was his motto, "He who enjoys the first two (making an honest living and saving prudently) and deprives himself of the latter privilege (giving to others) denies himself the greatest enjoyment of life."
Sarah Heinz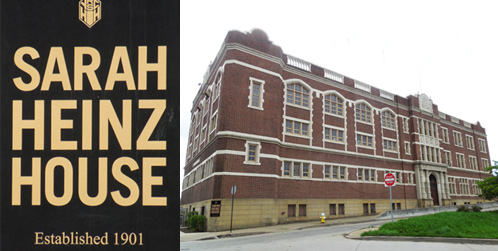 The Covode House boys' club was built by Henry's son, Howard, in 1901. At first the Covode House was limited to all boys. Being well ahead of their time girls were admitted by 1903. This brick and marble building, located next to the Heinz factory, housed a swimming pool, a gym, an auditorium, clubrooms and workshops. The Sarah Heinz House was built in 1913 to honor Henry's wife Sarah. It was a community center for the area's children. It also served as an expansion of the Covode House boys' club. The Sarah Heinz House is still the center of activity and part of the Boys and Girls Clubs of America.
Passing of a Legend
Henry died in his home from pneumonia on May 14, 1919. It was just six months short of his 75th birthday. He was buried in Homewood Cemetery. Interestingly enough, two other powerful industrial barons of Pittsburgh, Carnegie and Frick, both died that same year. Henry's business is still going strong today. He left an estate of approximately $4 million. Today, that would be equivalent to $80 million.
After his death his employees loved him so much that they funded a bronze statue in his likeness. In 1919 the North Side Heinz factory had more than 4,600 employees working in 22 acres of factory floor space. In addition to that there were branch factories, 40,000 acres of land on which to grow their produce and 40,000 people who harvested that produce, 71 salting houses, 45 distribution centers, and 400 salesmen who traveled the globe.
Religious Roots
H. J. Heinz devoted time and energy to the World Sunday School Association and to the Methodist Church. His belief was that Sunday was reserved for worship and Sunday school teachings. He worked very hard six days a week but devoted that day to God. It was not unusual for Mr. Heinz to visit Sunday schools while traveling. He believed so strongly in the influence and education Sunday school provided to its young students. His advertisements were never allowed to run on Sundays.
On the campus of the University of Pittsburgh in Oakland a beautiful chapel was gifted and built as a memorial to henry and his mother. It opened in 1938 and is called Heinz Memorial Chapel. It is a non-denominational church which today is a very popular place for weddings.
Henry had strong roots in Pittsburgh and was a champion for the region. He was a long-time member of the local Chamber of Commerce. He never missed an opportunity to promote the Pittsburgh region and all it had to offer.
The Heinz legacy is thriving today. The products bearing the Heinz name can be found in over 200 countries around the world. The company started with one product and today has thousands today. The company employees over 44,000 full-time employees plus countless others who work part-time or seasonally. The man named Heinz with the kind eyes, caring face, flowing mustache and side whiskers of so long ago would be very proud.
By Diane Gliozzi