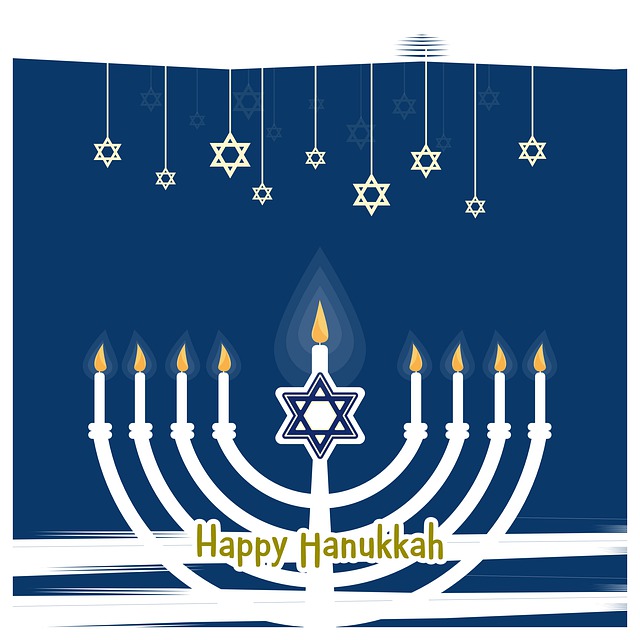 History Behind the Holiday: Hanukkah
December 6, 2021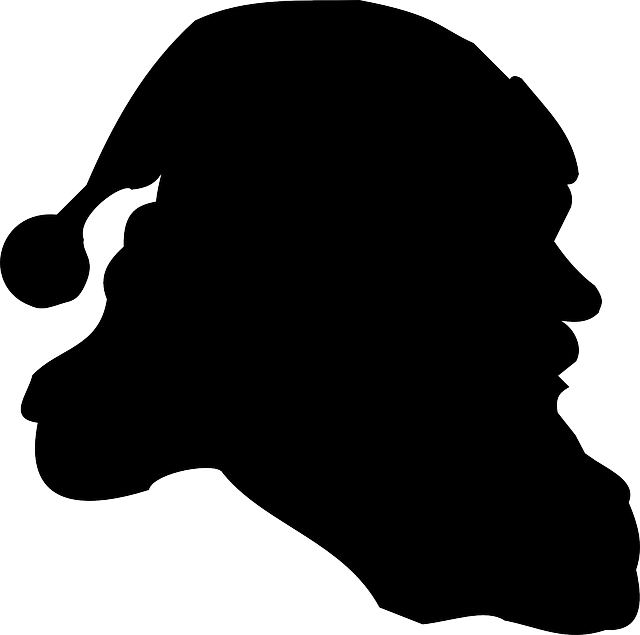 The Santa Dilemma
December 20, 2021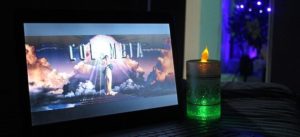 One of the pleasures of the holiday season is settling in with family or friends and watching a Christmas movie. We've compiled a list of holiday movies that you may want to check out. Some are classics, some are so engrained in our psyches, we can even quote their dialogue. A few are funny; several are worth watching, but have been lost over time and are worth a second look. This is no scientific, complete list; it's subjective. We restricted it to full-length movies that either debuted in the theater or on television, so you won't see favorite shows like Rudolph the Red Nosed Reindeer, The Grinch Who Stole Christmas, or Frosty the Snowman. We've not ranked them; we'll leave that task to you.
A Christmas Carol
A Christmas Carol has to be the most interpreted Christmas tale ever. Based on the novella by Charles Dickens, A Christmas Carol has been turned into a movie numerous times—in 1938, 1951, 1984, and 2009 starring everyone from George C. Scott to Jim Carrey. Personally, the 1938 version has a special place in my heart. I saw it as a little kid on television, and the black and white version of the image of the Ghost of Christmas Yet to Come pointing his bony finger at Ebenezer Scrooge's future grave is one that is seared into my brain. Check them all out to see which version you like best.
A Christmas Story
A movie with a lackluster theatrical debut, A Christmas Story was released in 1983 but went on to be a hit when it was released on video. In 1997, TNT began airing the movie round the clock on Christmas Eve, propelling it to become one of the most popular Christmas movies ever.
Die Hard
If you want to start a war amongst movie aficionados, pose this question to them: Is Die Hard a Christmas movie? Released in 1988 and set at Christmas, this action film starred Bruce Willis and the late Alan Rickman as terrorist Hans Gruber. Whether you regard it as a Christmas movie or not, it was wildly successful and spawned four sequels.
Dolly Parton's Christmas of Many Colors: Circle of Love
Dolly Parton produced her 2016 Christmas of Many Colors: Circle of Love television Christmas movie and it hits all the right notes that you'd want in a holiday flick—family, love, and sacrifice. It is based on a true story by Dolly.
Elf
Released in 2003, the Christmas comedy Elf starring Will Farrell as overgrown elf Buddy has become an all-time favorite. It was so well-received, it spawned a Broadway musical version in 2014 called Elf: The Musical.
The Gathering
A Christmas television movie of the 1970s that has been lost over time, The Gathering had an all-star cast of Ed Asner and Maureen Stapleton and tells the tale of a dying man's last Christmas with his family. It features a young Gregory Harrison before he went on to bigger projects.
Holiday Inn
Holiday Inn, released in 1942, starred Bing Crosby and Fred Astaire and 12 songs written by legendary composer Irving Berlin. Ironically, it was this film that launched the song White Christmas, which won the Academy Award that year for Best Original Song, and not the movie White Christmas.
Home Alone
Young Kevin McAllister gets lost in the shuffle as his family prepares to leave for Paris for the holidays, leaving Kevin home alone to fend off a pair of hapless burglars. Macaulay Culkin stars in this 1990 hit movie that combines humor with a happy, heart-warming ending.
The House Without a Christmas Tree
The House Without a Christmas Tree is another movie that debuted on television in 1972 and starred Jason Robards, Mildred Natwick, and Lisa Lucas. It was based on the novel by Gail Rock. I saw this movie as a kid, and last year I bought the DVD for my grandchildren. I watched it and cried all over again.
It's a Wonderful Life
This is probably the iconic Christmas movie. It was released in 1946, however, to mediocre reviews. It wasn't until 30 years later in 1976 when the movie began to be aired on television that it captured the nation's imagination. It has become a Christmas classic and is often cited as one of the best, if not the best, Christmas movies ever.
Jingle All the Way
Released in 1996, Jingle All the Way is a family comedy that starred Arnold Schwarzenegger and Sinbad as two rival fathers both trying to buy their sons the hottest Christmas toy, Turbo-Man. It features numerous stars from the 1990s like Robert Conrad, Martin Mull, and Harvey Korman and an upbeat holiday soundtrack, making it a winner for holiday movie viewers.
Love Actually
A 2003 romantic comedy set against a Christmas backdrop, this film follows 10 separate love stories and features a British cast. It is one of those movies some love and other don't. If you are a fan of Hallmark Christmas movies, this may not be the movie for you.
A Madea Christmas
Tyler Perry is the funniest black man to wear a dress since Flip Wilson donned a mini-dress and became Geraldine Jones. While not the best in the "Madea" franchise, this 2013 comedy is lighthearted and still a fun way to spend a holiday evening.
The Man Who Invented Christmas
A relative newcomer, this 2017 movie depicts Charles Dickens as he struggles to write his masterpiece A Christmas Carol. It is entertaining to make the connections from Dickens' life and how they ended up in his classic Christmas novella.
Miracle on 34th Street
Miracle on 34th Street starred Maureen O'Hara and a young Natalie Wood and was released in 1947. It put Macy's in the spotlight and explores whether Santa is real.
National Lampoon's Christmas Vacation
It was Benjamin Franklin who said, "Guests, like fish, begin to smell after three days." And no Christmas movies illustrates that adage like the hit Christmas comedy, National Lampoon's Christmas Vacation. Starring Chevy Chase as Clark Griswold, this perennial favorite was released in 1989 and features Randy Quaid as obnoxious guest Cousin Eddie.
The Nightmare Before Christmas
This movie combines two of the country's most celebrated holidays: Halloween and Christmas. Tim Burton's 1993 animated film was a box office success and was nominated for an Academy Award for Visual Effects.
Prancer
A Christmas fantasy released 1989, Prancer starred Sam Elliott, Cloris Leachman, and young Rebecca Harrell as a little girl who believes the injured deer she finds and nurses back to health is really the reindeer Prancer from Santa's team.
The Preacher's Wife
Starring Denzel Washington and Whitney Houston, The Preacher's Wife was released in 1996 and is a remake of the 1947 film The Bishop's Wife, which starred Cary Grant, Loretta Young and David Niven. At Christmas time a preacher faces a dire situation. When he prays for help, it comes in the form of an angel played by Washington.
The Polar Express
Released in 2004, The Polar Express is a computer-animated film starring Tom Hanks as the Polar Express conductor. This beautiful, magical film was released in theaters and in IMAX 3D theaters and was an instant hit.
The Santa Clause
Released in 1994, this Christmas comedy has Tim Allen filling the boots of Santa after the jolly old elf suffers an accident. The movie was a box office success and spawned two sequels, which were not as successful.
Scrooged
An updated, comedic retelling of Dickens' A Christmas Carol, this 1988 film starred Bill Murray as Frank Cross, a modern Ebenezer Scrooge as well as luminaries such as Robert Mitchum, Karen Allen, and John Forsythe and featured a hit soundtrack.
The Star
Most animated Christmas shows are made for television, but The Star, released in 2017, is a charming computer-animated movie retelling of the Nativity, featuring an all-star cast doing the character's voices. The soundtrack features Pentatonix, and the humor and depiction of the real story of Christmas makes this a winner.
White Christmas
The popularity of the song White Christmas, from the 1942 movie Holiday Inn starring Bing Crosby, spawned a 1954 a movie featuring the hit Christmas song and titled White Christmas. It also had Bing Crosby singing a new version of the song.
By Janice Lane Palko