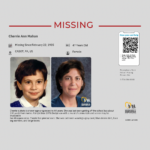 Pittsburgh Cold Cases: Cherrie Mahan
October 20, 2023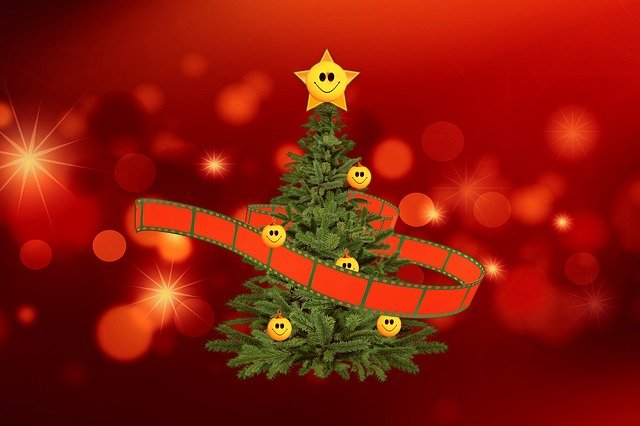 Christmas Movie Musts
December 5, 2023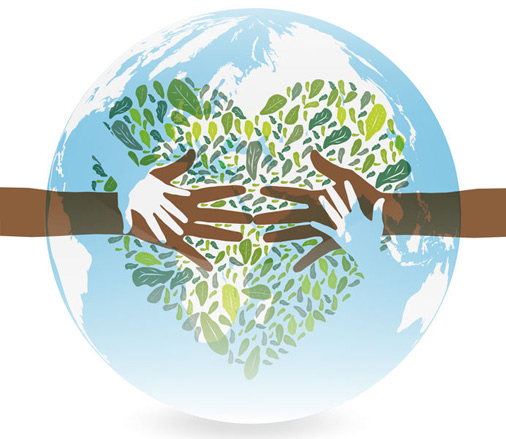 One of the best things about Pittsburgh is the generosity of the people living here. Below is a list of some local and national charities that are near and dear to our hearts. Some of these charities were founded by people just like you. Be sure to show your support, as advocating for them makes the world, and Pittsburgh, a better place.
Brother's Brother Foundation
Since its founding in 1958, Brother's Brother Foundation has promoted international health and education by distributing donated medical, educational, agricultural, and other resources. It has provided over $3.5 billion in medical supplies, textbooks, food, seeds, and other humanitarian supplies to people in need in more than 140 countries. Brother's Brother was founded by Dr. Robert Hingson, a physician and inventor from Pittsburgh. Forbes Magazine has rated the foundation as one of the top four most efficient charities, with a 100 percent rating in fundraising efficiency and charitable commitment.
Catholic Charities, Diocese of Pittsburgh
As the main social service agency of the Diocese of Pittsburgh, Catholic Charities aims to serve those in greatest need, regardless of their religious affiliation. Since 1910, Catholic Charities has been offering an array of programs to help those who live in the six counties of the diocese: Allegheny, Beaver, Butler, Greene, Lawrence, and Washington. Eighty-six cents of every dollar donated goes directly to assisting those seeking help from Catholic Charities.
The Children's Home of Pittsburgh & Lemieux Family Center
Established in 1893, The Children's Home was founded to care for orphaned children and place them in loving homes. In 1984, the Pediatric Specialty Hospital was added to provide sub-acute care for infants. Child's Way, a daycare for children with special medical needs, was added in 1998. With the ongoing and substantial support from the Mario Lemieux Foundation in 2007 it became The Children's Home of Pittsburgh & Lemieux Family Center and began to focus on the needs of families. That intent is manifested in the many family spaces situated throughout the facility and Austin's Playroom for siblings.
Children's Hospital of Pittsburgh Foundation Free Care Fund
Since 1890, Children's Hospital of Pittsburgh has been providing excellent patient care for sick and injured children in our area without financial stipulations. In 2012 alone, 28,000 children benefited from The Free Care Fund. In the past 60 years, the community has contributed $60 million to assist these children.
Greater Pittsburgh Community Food Bank
The Greater Pittsburgh Community Food Bank distributes 26.5 million pounds of food to 360,000 people annually. Its network of 365 independent Member Agencies and Partner Distribution Organizations make this possible. To read more check out our interview with Beth Snyder, Public Relations Coordinator for the Greater Pittsburgh Community Food Bank here.
Off the Floor Furniture Bank
Off The Floor (OTF) strives to strengthen families and reduce the pain and indignity of extreme poverty in the greater Pittsburgh area by recycling and delivering gently used furniture free of charge to families in deepest need.
Since 2004, OTF has helped thousands of families furnish their homes to create a comfortable environment for them to thrive, matching unwanted furniture to people transitioning out of homelessness or other forms of displacement. OTF provides gently used beds, tables, chairs, desks, sofas and more so those in our community living without essential furniture can begin to have equal footing with those around them. In 2022, OTF delivered 10,486 pieces of furniture and served 738 households while keeping 16 tons of usable furniture out of landfills.
Pittsburgh Bereavement Doulas
Navigating the loss of a child or infant is something no parent should have to experience. Pittsburgh Bereavement Doulas is there to support grieving parents through the loss of a pregnancy or baby. Heather Bradley founded Pittsburgh Bereavement Doulas as a way to help families navigates the world of loss.
Rainbow Kitchen
Due to the steel industry collapse in the Mon Valley in the 1980s, Rainbow Kitchen Community Services was formed. Their goal was to aid those suffering from the economic downturn. It provides a safety net for the disadvantaged by implementing anti-hunger programs. It also provides case management services for such needs as housing, utilities, and transportation.
St. Jude Children's Research Hospital
More than 70 years ago, entertainer Danny Thomas made a promise to St. Jude that if the saint came to his aid, Thomas would honor him. In 1962, Thomas made good on his pledge and opened St. Jude Children's Research Hospital. The mission being to find cures for children with cancer and other devastating diseases through research and treatment. Through its impressive work, St. Jude's has helped change the overall survival rates for childhood cancers from a rate of less than 20 percent when the hospital opened in 1962 to 80 percent today. Through the support of St. Jude, no family ever has to pay for treatment.
Salvation Army
Most people are familiar with the Salvation Army's red kettles.  They may not be aware of all the work the Salvation Army does. It operates 7,546 centers across the country, including food distribution, rehabilitation centers, anti-human trafficking efforts, and children's programs. In addition, when disaster strikes, the Salvation Army is often the first on scene to offer help.
Shriners Hospitals for Children
A network of 22 hospitals composes Shriners Hospitals for Children. These hospitals have locations across the United States, Canada and Mexico. It treats children with orthopedic maladies, burns, spinal cord injuries, and cleft lip and palate, without regard to a family's ability to pay. Many techniques practiced around the world were developed at Shriners Hospitals.
Wounded Warrior Project
Wounded Warrior Project began when several veterans and friends took action, aiding wounded service members returning from Afghanistan and Iraq. With advancements in battlefield medicine, more service members are surviving severe wounds and injuries. During World Wars I and II, there were 1.7 soldiers wounded for each one killed. In Operation Iraqi Freedom and Operation Enduring Freedom, seven have been wounded for each U.S. soldier killed. Wounded Warrior has sought to ease the transition to a new life as a wounded veteran.