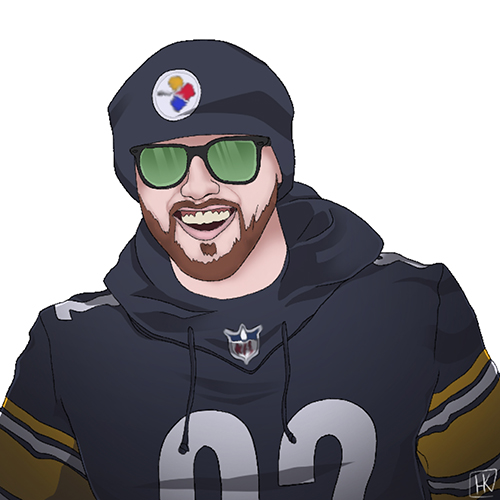 Mac Miller: Pittsburgh's Premiere Rapper
September 21, 2020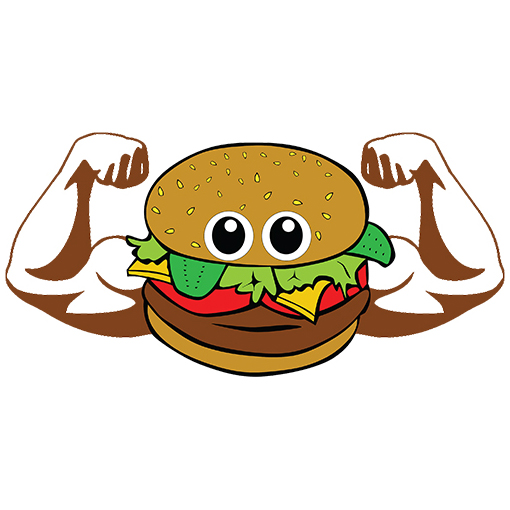 Fast Food and Nutrition in America
October 5, 2020
No matter if you are young or old, when Halloween rolls around, you still like a treat. Below are 13 ideas for Halloween goodies that are sure to make your Halloween spook-tacular.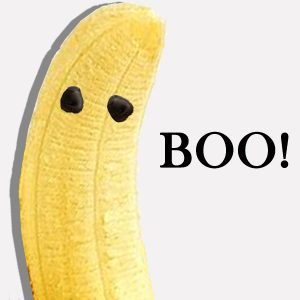 Banana Ghosts
Not all treats have to be unhealthy. Peel bananas and cut the banana in half.  Press two mini chocolate chips into the pointy end of the banana to make a ghost.
Caramel Apple Pumpkins
Melt 1 bag (14 oz.) of unwrapped caramels and 2 tbsps. of milk in the microwave for approximately 2 minutes, stirring. Insert a stick into the center of an apple. Dip the apple into the caramel, and set on wax paper. When the caramel hardens, decorate the pumpkin with wired paper leavers at the top, or for a more whimsical treat, decorate the pumpkin with candy eyes and pipe a mouth with Cake Mate black writing icing.
Clementine Pumpkins
Peel a clementine, and then cut a small piece of green pepper to make a stem and insert in the middle of the clementine to create a pumpkin.
Dirt Dessert Graveyard
I like to use a metal Halloween loaf pan for this treat, one that is always a hit at parties. Crush a package of Oreo cookies in a food processor or by placing the cookies in a zip-lock bag and crushing with a rolling pin. In a large bowl, mix the instant chocolate pudding with milk as directed. To the pudding, stir in an 8-oz. Cool Whip. Alternate layering the pudding mixture with the crushed cookies, ending with cookies on top. Decorate the top layer of "dirt" with Gummy worms, or tombstones and plastic bones.
Eyeball Cookies
You will need a box of vanilla wafers, white icing, red Cake Mate writing icing, gummy lifesavers, and chocolate chips to make these eye-opening treats. Turn the vanilla wafers over so that the flat side is up. Ice the flat side with white icing. Place a gummy Lifesaver on top of the icing and place a chocolate chip in the Lifesaver's hole. Pipe squiggly lines on the white icing to make bloodshot eyes.
Hot Dog Mummies
For those who like a savory snack, you can't beat hot dog mummies. All you need is a pack of hot dogs and a package of Pillsbury Crescent rolls. Open the crescent rolls and press the dough into rectangles. Cut the rectangles lengthwise into strips. Wrap the hot dogs in strips of dough like bandages, leaving a space for a face. Bake the hot dogs on a baking sheet for 15-17 minutes. Put dots of mustard or ketchup on the hot dogs in the face area to represent eyes.
Nutter Butter Mummies
Dip Nabisco Nutter Butter cookies into melted white dipping chocolate, and then let the cookies set on wax paper. Dip the tines of a fork into the melted chocolate and drizzle it over the cookies to simulate bandages. Garnish the face with two candy eyes.
Oreo Pop Pumpkins
With only a few ingredients, you can turn plain Oreos into delightful pumpkin pops. Insert a lollipop stick into an Oreo and dip the cookie into melted orange-colored dipping chocolate (If you can't find orange, tint white chocolate with orange food coloring.) Put some candy eyes on the pop, pipe a squiggly mouth, and you've got a sweet pumpkin.
Pumpkin Seeds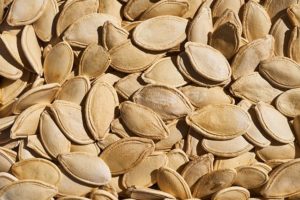 When you carve your jack-o'-lantern, don't throw those pumpkin seeds away. Rather, create a tasty, healthy Halloween treat. Pumpkin seeds are a good source of magnesium and zinc. Simply heat your oven to 375 degrees, and wash and dry the seeds. Mix 2 tsp. of olive oil and some sea salt and toss the seeds in the mixture and then place on a cookie sheet. Bake for 20 minutes or until golden brown. Remove from the oven, allow to cool. If you'd like some variation in flavor, stir in one of the following like Italian seasoning or pumpkin pie spice into the coating mix.
Popcorn Ghoul Hands
Find some clear plastic gloves like a hairdresser would use to dye hair. Into each finger, insert a candy corn to represent fingernails. Then fill the gloves with popcorn. Tie the end of the glove with a festive Halloween ribbon. Makes a great treat for a kids' Halloween party.
Spiced Apple Cider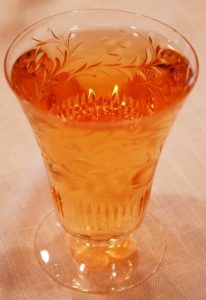 Anyone can make their own apple cider, and it tastes so much better than store-bought. Simply chop up about 10 apples, put them in a stock pot, and cover with water. Add a sliced orange, about ½ cup of brown sugar, and pumpkin pie spice to taste. Boil, then simmer for two hours. Remove the apples and orange and mash them. Add the pulp back into the liquid and simmer for another hour. Strain the cider. Serve the apple cider warm or refrigerate when cool. It can be kept in the refrigerator for two weeks. You can also spike it with a spiced rum.
Strawberry Ghosts
Using whole strawberries, dip them into melted white chocolate, stem side up and allow them to set on wax paper. While the chocolate is still pliable, place a mini chocolate chip to make eyes on the ghost. These would look great on a fruit tray with the pumpkin clementines, and ghost bananas.
Witches Hat Cookies
These cookies require no baking and only three ingredients: Keebler Fudge Stripe cookies, peeled Hershey's kisses, and a tube of orange Cake Mate writing icing. Place the cookie striped side down. Pipe a ribbon of icing around the center hole and then place a Hershey's kiss over the hole, creating a witch's hat.
By Janice Lane Palko