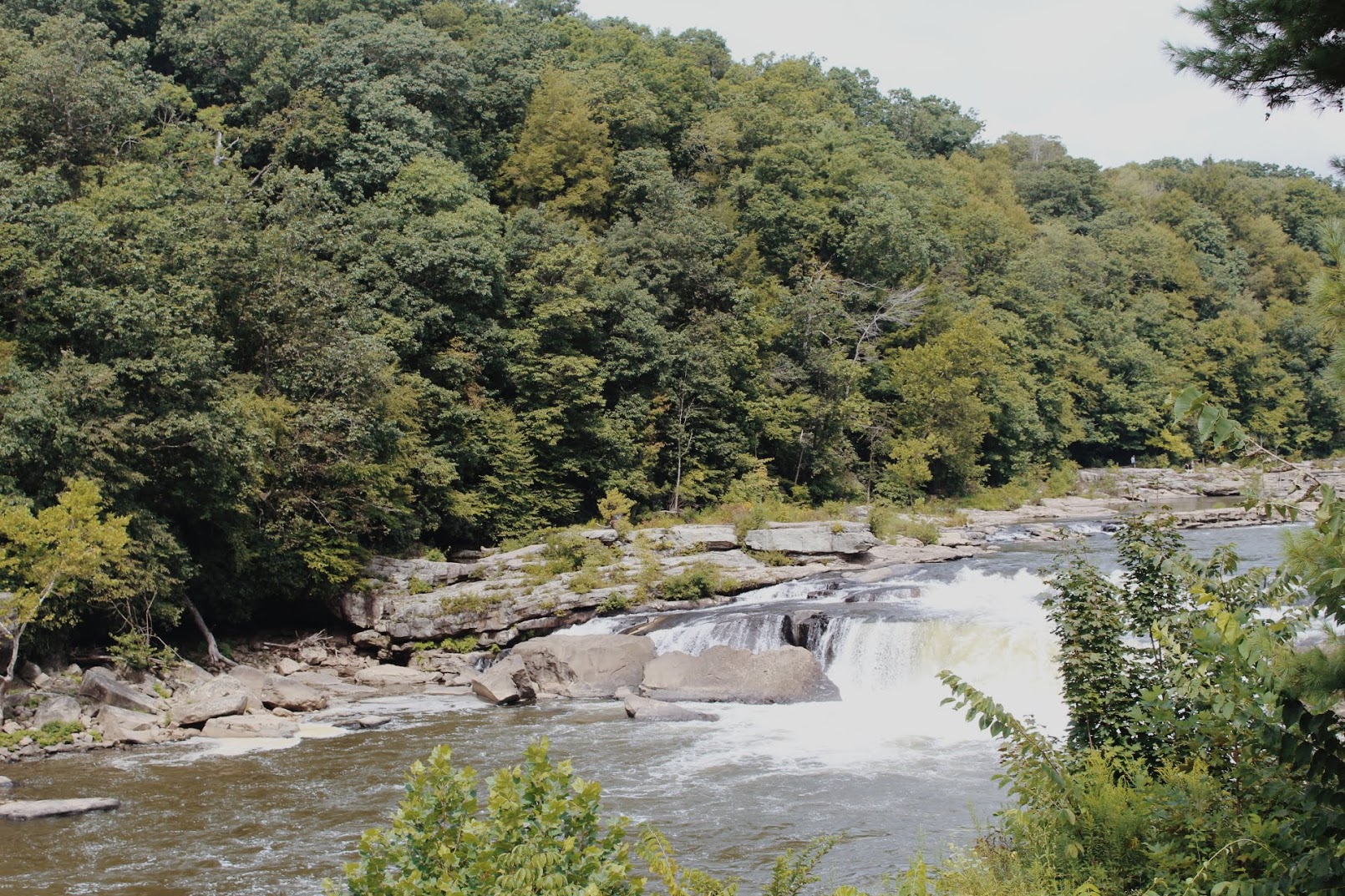 9 Reasons to Travel to Ohiopyle
September 5, 2019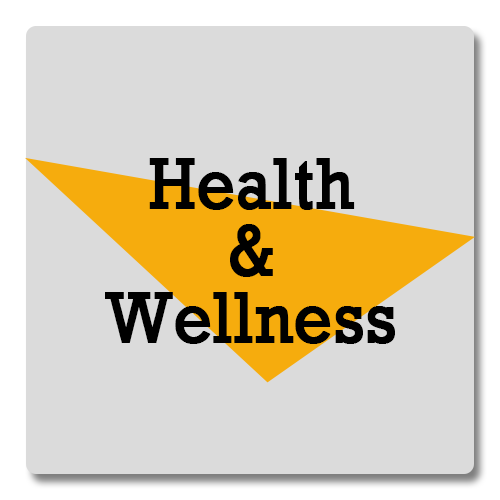 Health and Wellness Directory
September 9, 2019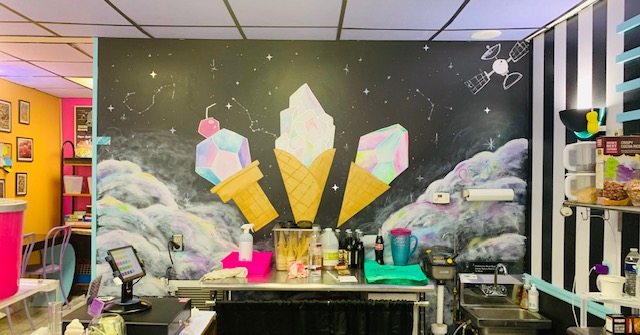 Delicious Vegan Ice Cream
Finding good vegan ice cream can seem like something of an oxymoron. All too often, dairy-free ice cream lacks the creaminess of its dairy counterpart. It also tends to have an aftertaste of pretending to be something it's not. But, the deliciousness of Sugar Spell Scoops' amazing vegan ice cream surprised me.
This past weekend, we decided to give it a try. When we pulled up, a couple was sitting on the lime green bench out front enjoying their melting cones. The sweet scent of fresh ice cream cones and sugary toppings greeted us as we entered the colorful store. Behind the counter, a giant mural of ice cream cones in space commanded our attention. This shop was amazing. It was as though Lisa Frank and '80s punk decided to open up an ice cream shop. It wouldn't be hard to imagine Ziggy Stardust behind the counter adding glitter sprinkles to sundaes.
Amazing Flavors
We ordered three flavors of single scoop ice cream cones: PB&J, Freckled Mint, and Choc/Vanilla Funfetti. They handed us our generously scooped cones, and we wasted no time eating our treats. I will admit, I was not very excited about getting the peanut butter and jelly; after all, how exciting could that be? The first lick sold me. The peanut butter flavor was rich and smooth, while the jelly gave the perfect amount of sweetness. And the creamy texture was just like real ice cream. I couldn't believe my tastebuds. Were they sure this was truly vegan ice cream? It was too good to believe. When I said this out loud, they explained to me that the cashews they use as the base of the ice cream give the creaminess. I asked everyone about their cones, and they all responded with full mouths, "It's delicious!" It wasn't only the full flavor and creaminess that surprised me; it was also the value. Four generously sized ice cream cones cost us less than $15.00. This was our new Pittsburgh vegan ice cream shop.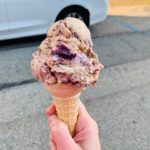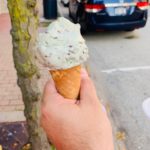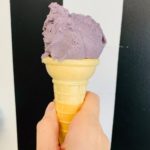 Take Two
I had read on their site that they offered blueberry lavender and lemon pound cake flavors. Unfortunately, those flavors were only available later in the weekend. So, we did what any sane family would do and went back the next day. After all, how could I fairly review their ice cream without trying more flavors? The blueberry lavender tasted like a frozen treat I would imagine fairies to offer at a tea party. The delicate flavor of lavender was punctuated with sweetness of blueberries, while a gentle hint of lemon delivered a refreshing zing to the ice cream. The lemon pound cake tasted like a true lemon pound cake. A healthy ribboning of icing tamed the tart lemons. 
As you can imagine, my children were elated by two outings for ice cream, while I reveled in knowing that I now have an affordable and delicious ice cream option that won't upset the tummy. 
Locally Owned
Sugar Spell Scoops is a locally owned vegan ice cream shop in downtown Sharpsburg. They are open Friday-Sunday. Their flavors vary daily, but they post the flavor offerings on their Facebook page and Instagram. 
By Bianca Labrador
[custom_button text="Check out our Restaurant Listing" title="Check out our Restaurant Listing" url="https://positivelypittsburgh.com/pittsburgh-restaurant-events-calendar/#/" size="large" bg_color="#edb50e" text_color="#000000″ align="center" target="_self"]