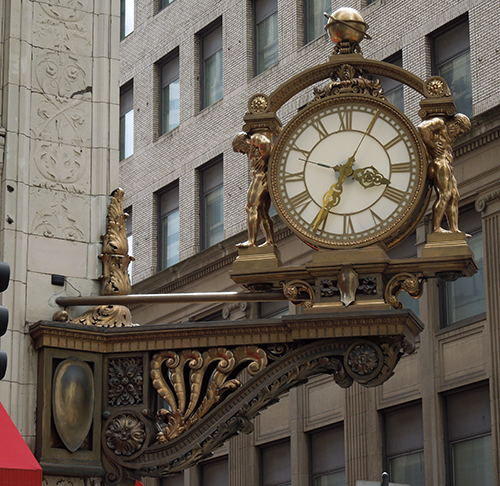 Kaufmann's Clock
December 19, 2018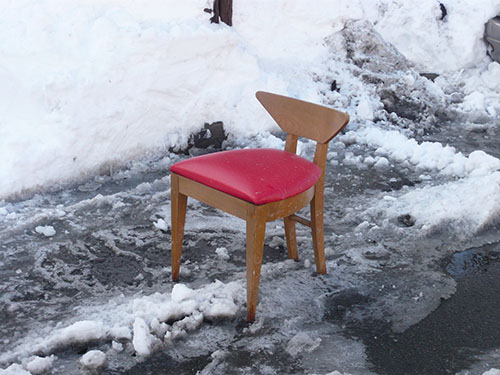 The Pittsburgh Parking Chair
February 11, 2019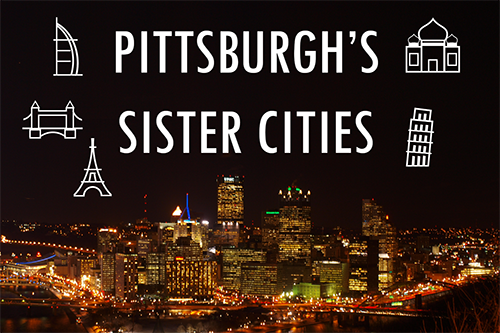 Many would be surprised to learn that Pittsburgh has nearly two dozen sister cities. President Eisenhower founded the Sister City movement in 1956 to connect people around the globe, promote friendship, and increase collaboration.  For instance, we are siblings with Wuhan, China, which claims to have the world's largest bike share program. Bike Share Pittsburgh Inc. launched the Healthy Ride system in May, 2015. We are, likewise, kin with well-known metropolises such as Glasgow, Scotland; Sofia, Bulgaria; Zagreb, Croatia.  Pittsburgh is also connected to lesser-known cities like Karmiel, Israel and Fernando de la Mora, Paraguay.
While all this family fraternizing may be beneficial, we think Pittsburgh has more in common with other cities. As such, we have compiled our own list of sister cities.
Yushan National Park, Taiwan
This area of Asia is known as the Landslide Capital of the World. Because of its steep slopes and torrential rains Yushan has seen whole mountainsides collapse. In 2018, the Pittsburgh area experienced 70 landslides. One took out a nice chunk of Route 30, causing the well-traveled road to be closed for months. Partnering with Yushan may help us to learn some tips on how to cope with the shifting soil under our feet. And perhaps their residents can tell us where we can get "Detour" signs in bulk.
Almhult, Sweden
Almhult is the original establishment of Ikea. As world famous practitioners of the "parking chair"—which serves to reserve shoveled-out parking spots during snowstorms—Pittsburgh would benefit by adopting Almhult. This Swedish city could advise on using sleeker, more stylish chairs. And lord knows, with the amount of snow they get in Sweden, the chairs would undoubtedly be weather resistant. It's time to throw away those 40-year-old chrome and vinyl babies your Aunt Carmella gave you to store in the coal cellar until a blizzard hits. Perhaps in exchange, we could offer the help of some techie types from CMU who could help the people in Almhult to simplify those complex Ikea assembly instructions.
Dijon, France & Frankfurt, Germany
This one's a two-fer. We all know that Pittsburgh is home to the world's best Ketchup. Therefore, it would only be fitting that we complement our city with another condiment like Dijon, and some Franks. Heinz headquarters combined with the home of mustard and the city where frankfurters originated, would make for a great global sandwich.
Nagpur, India
Nagpur is known as the Orange City for the tasty Nagpur oranges grown there. Pittsburgh should cozy up to Nagpur because of our common orange heritage. The only difference is that our orange notoriety comes from the ubiquitous orange traffic cones and barrels that sprout like weeds around our city.
Birmingham, England
Residents of Birmingham speak with a "Brummie" accent—think Ozzy Osbourne.  Speakers of the King's English notoriously look down upon this dialect. Likewise, Pittsburgh's Yinzer accent is often met with derision. Secondly, Birmingham was once known as a steel town. Like Pittsburgh, their steel industry fell on hard times. We can imagine a world in which Brummies and Yinzers bond over brews and watch Flashdance together.
It was writer Leo Tolstoy who said, "All happy families are alike: each unhappy family is unhappy in its own way." Pittsburgh needs to add some wacky sisters to remain unique.
By Janice Lane Palko