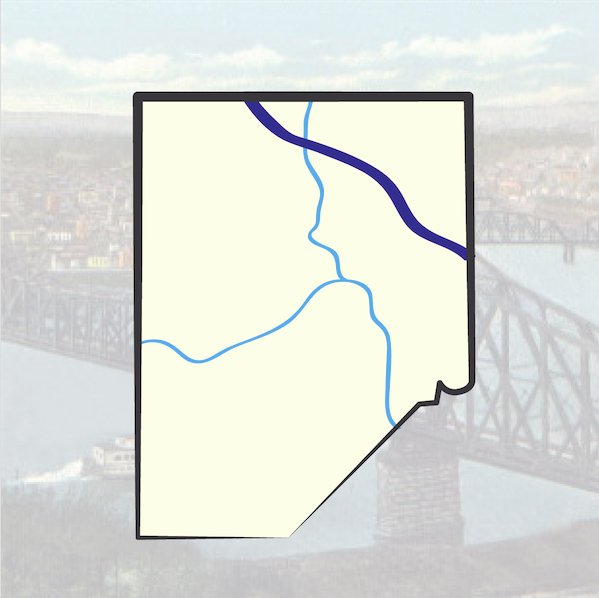 What's in a Name? – Beaver County
November 30, 2020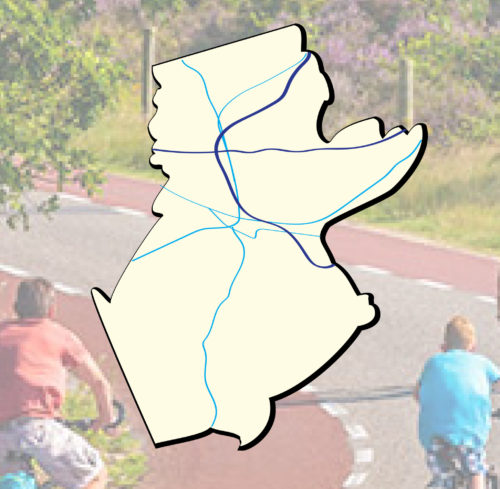 What's in a Name? – Somerset County
December 21, 2020
A Brief History
Pittsburgh is known for its steep hills and how they provide dramatic perches for overlooking the city. While those hills can be an asset, they can also be an obstacle. During the early 20th   Century, residents began to move from the confines of the Golden Triangle to surrounding neighborhoods such as Mt. Washington. Before the P.J. McArdle Roadway, there were six inclines that transported commuters to and from their homes and businesses in Duquesne, Mt. Washington, Allentown, and the South Side Slopes. Pittsburghers living in those neighborhoods and beyond had little options, beyond our inclines, for commuting into the city to shop or work. We think our road traffic is bad now; can you imagine the congestion of commuters queueing to board an incline a hundred years ago?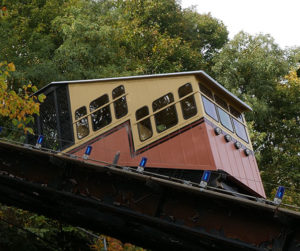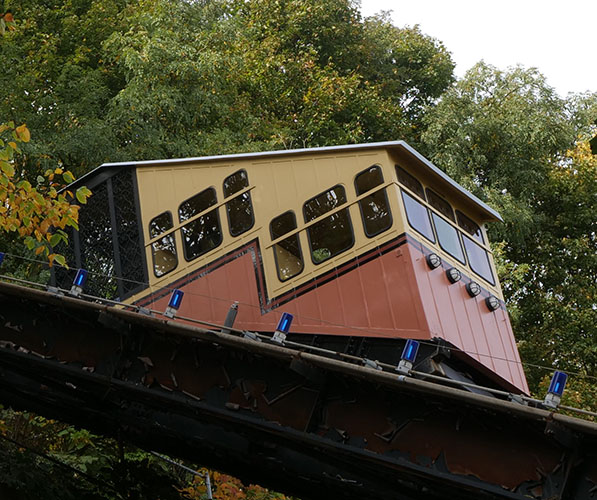 Enter P.J. McArdle
Sometimes, it takes an outsider to recognize a problem and solve it. Enter P. J. McArdle. He was born in Ohio but came to Pittsburgh in 1905 when he rose to president of the Amalgamated Association of Iron, Steel, and Tin Workers. Mt. Washington became his home, and he knew all too well how desperately Pittsburgh needed a better way of linking the downtown area to Mt. Washington.
In 1911 he became a member of City Council and in 1912, as a councilman and member of the City Planning Commission, he proposed building a road up the 600-foot hill. City Council passed the measure, and construction of the road began. However, they had to halt the work many times due to ballooning costs, lack of funding, and the difficulty of building a road up a mountainside that was pocked with abandoned mine shafts. Finally, the city opened the new Mt. Washington Roadway on July 17, 1928.
Along with the Duquesne and Monongahela inclines which are still operating today, the Castle Shannon, Knoxville, Mt. Oliver, and St. Clair inclines were still operating in when the Mt. Washington Roadway opened, but eventually closed leaving our only two remaining funiculars.
McArdle died on January 1, 1940, while still serving on city council. Shortly after his death, a proposal was put forth to rename the road after the late council member. In 1943, the city renamed it to the P. J. McArdle Roadway. In 1984 city council entertained a motion to rename the roadway yet again, but the motion failed and this scenic street up the side of Mt. Washington remains known as the P. J. McArdle Roadway—proving that some people don't forget you and your contributions after you're gone.
McArdle Roadway Today
You cannot know a city by driving around on some tour bus or reading an article on the internet. If you want to know Pittsburgh, you must find your walking shoes. A hike up McArdle Roadway is worth the effort.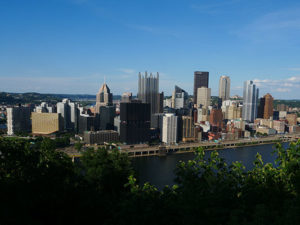 On a recent Sunday morning, I parked on Grandview Avenue in Mt. Washington and started to walk down the nearly century- old P.J. McArdle Roadway. My goal was to snap a few photos of the city's skyline and the Monongahela Incline as it passed over the street. As I walked, I began to think about how P. J. McArdle would have felt taking the same path back in 1928 when construction of this roadway was completed. When it opened, the road didn't carry his name, but it was his idea; I'm sure he was proud.
When the road first opened, a view of the city could be found from just about any point of the eight-tenths of a mile trip from Grandview Avenue to the Liberty bridge/tunnel. Unfortunately, that view was not of the beautiful city we have today but of the smoky, polluted city Pittsburghers of the 1920s had to endure. Now, we are fortunate to live in a photogenic city, but trees have taken hold and somewhat obscure the view. The city view may be mostly hidden for McArdle roadway travelers, but it is rare to feel like you're on a country road so close to towering skyscrapers.
Although the absence of smokestacks and pollution in the air is a welcome site there has been some neglect to the upkeep of McArdle Roadway. I take pride in our city and in honor of P.J. McArdle I feel that we should do everything we can to keep our streets well maintained and clean. It would be an uphill battle but its worth it.