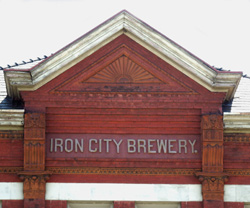 Tapping into the Beer Scene 
October 27, 2014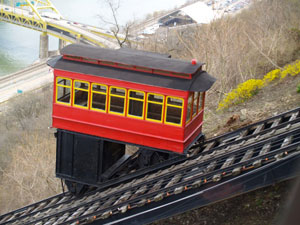 Pittsburgh Locks, Dams and Inclines
November 24, 2014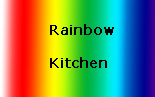 When tough times come, where do you turn? If you live in Pittsburgh, there are numerous charitable and community services ready to help. One of our favorites is the Rainbow Kitchen Community Services, founded in 1984.
The Steel City is no stranger to economic turmoil. In the 1980s the bottom fell out of Pittsburgh's industrial base when the steel industry collapsed. It displaced thousands of workers and devastated communities. One area that was affected by the closing of the area steel mills was the Steel Valley. In the midst of this growing need, Rainbow Kitchen Community Services was born.
Based in Homestead, Pennsylvania the Rainbow Kitchen has been in service for more than 25 years helping individuals and families to cope with economic stress. Anti-hunger efforts have been the primary focus of the Rainbow Kitchen. Its Breakfast Program provides a hot meal each weekday morning. Most of those served are elderly, homeless and/or have one or more physical or mental health issues.
Food Pantry Services
The Rainbow Kitchen Food Pantry serves citizens of five communities in the Steel Valley. It supplies 300 income-eligible households each month with at least a five-day supply of supplemental groceries and non-food items.
They also operate the Loving Arms Food Pantry, the Living Well Food Pantry, and the Methouse Food Pantry, which serve 300 low-income elderly and disabled residents of local retirement apartment complexes. The Loving Arms Pantry is supported by the Jewish Federation of Greater Pittsburgh and the Ladies Hospital Aid Society.
The Kids Cafe focuses on meeting the needs of low-income children who are at risk of hunger. It provides participating children with a hot dinner, Monday through Friday, year round. In addition, the Rainbow Kitchen Farm Stand offers affordable, locally-grown fresh fruits and vegetables to more than 100 customers each week.
Case Management Services
Case Management Services, which is partly funded by the PA Dept. of Community and Economic Development, assists individuals and families on both a short-term and extended basis with attaining self-sufficiency by providing direct assistance, referrals, assistance in accessing resources in areas such as housing, utilities, employment, job training, drug and alcohol problems, etc.
The Rainbow Kitchen's major annual fundraising event is the UPMC Health Plan & Rainbow Kitchen Community Services W.A.R. (Walk And Ride) Against Hunger. Held annually in the spring, W.A.R. Against Hunger is a walk and bike ride event that also promotes healthy lifestyles.