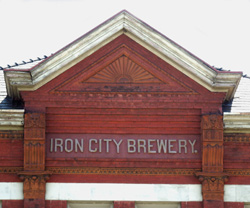 Tapping into the Beer Scene 
October 27, 2014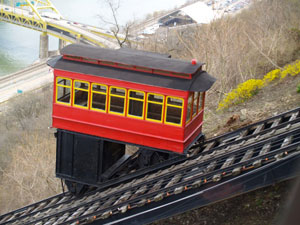 Pittsburgh Locks, Dams and Inclines
November 24, 2014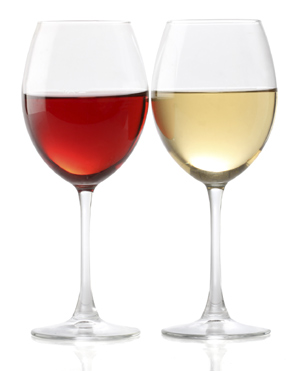 For decades, Pittsburgh has been known as a "shot-and-a-beer" town, but that reputation may be changing. We might soon be known as "Wine Country" with more and more people turning to wine for their alcoholic beverage of choice. As a result, more wineries are opening in the area to accommodate this changing palate.
Wine consumption is increasing all over the nation. According to the Wine Institute, consumption was up 5.4 percent in 2010 over 2009, with each resident consuming approximately 2.54 gallons in 2010. Some experts believe we are imbibing more because of reports of the supposed health benefits of consuming wine. Others attribute it to the abundance of grapes in recent years.
While most people think of California when domestic wines are mentioned, Pennsylvania is rapidly becoming a force in the wine revolution. According to the Pennsylvania Wine Association, the commonwealth ranks fourth in the amount of grapes grown in the nation, with 14,000 acres of grapes under cultivation, and seventh in the production of wine. In less than 30 years, Pennsylvania wineries have increased from 27 to 123 across the state, and the production of wine has grown from 254,724 gallons to 971,191.
Ideal for Growing Grapes
Pennsylvania has a moderate climate and rolling terrain. Both of these conditions are ideal for growing grapes. Award-winning varietals cultivated in the area include: Reisling, Seyval Blanc, Vidal Blanc, Vignoles, Cabernet Sauvignon, Catawba, Cayuga, Chambourcin, Chardonnay, Chambourcin, Pinot Gris, Pinot Noir, as well as sparkling wines in the Champagne style.
Pennsylvania's varied climate conditions and terrain make it an area that can accommodate a diverse variety of wines. Therefore, the state has been divided into seven wine regions. Southwestern Pennsylvania is home to the Pittsburgh Countryside Region.
17 Major Wineries
The Harmonists, who were a German religious sect who settled along the Ohio River in Economy. They were the first to plant vineyards in the area in 1807. Their stone cellars, which held 30,000 gallons of wine, can still be toured today at Old Economy Village.
While the Harmonists are no longer in existence, wine culture has only increased in the region. Today, there are 17 major wineries in the Pittsburgh Countryside Region and numerous smaller ones.  During Prohibition, Italian immigrant Domenico Iasella made his own wine in the basement of his auto repair shop at 2022 Penn Avenue. His son, Carlo, inherited the business and transformed it into a wine cafe and gourmet bakery known as The Enrico Biscotti Company. Although they don't use local grapes, they do produce a limited number of bottles of wine which they sell only in the cafe and at Bella Sera Urban Trattoria in Market Square.
Also within the city is the Arsenal Cider House and Wine Cellar. Located in Pittsburgh's Lawrenceville neighborhood across from the historic Allegheny Arsenal, the Arsenal Cider House is a thematic winery specializing in handcrafted, small quantities of Hard Apple Cider, "cider style" fruit and grape wines, plus mead. Further along in Lawrenceville, at 3339 Penn Avenue, is Engine House 25. The former fire station is also an operational winery and offers wine tasting events.
Rustic Acres Winery in Butler offers a daily free wine tasting of their red, white, blush, fruit, and blended wines. Quaker Ridge Winery in Washington, Pennsylvania, has been in operation since the late 1970s.
If you long for the experience of a visit to an Italian winery you won't need your passport. You only need to visit La Casa Narcisi Winery in Gibsonia. Since 2001, Narcisi Winery has been growing grapes and making wine on site. In addition to a beautiful tasting room, there is a restaurant with a red tile roof, Italian arches, and an outdoor patio where you will feel transported across the sea to the Italian countryside.
Wine Trails
For those who would like to make a day of it and visit a few wineries, the Pennsylvania Winery Association has established Wine Trails. Within the Pittsburgh Countryside Wine Region, lies the Southwest Passage Wine Trail. If you follow this trail, it will take you to seven different wineries: Christian W. Klay Winery, Chalk Hill; Glades Pike Winery, Somerset; Greendance, the Winery at Sand Hill, Mt. Pleasant; Greenhouse Winery, Rillton; Raspberry Acres Winery, Blairsville; Thistlewaite Vineyards, Jefferson; and Walnut Hill Winery, Blairsville.
For the past 10 years, Pittsburgh has hosted the annual Pittsburgh Wine Festival, where more than 2,500 wine connoisseurs from the area have a chance to sample wines from around the globe and learn about the winemaking process. This is perfect for those who love wine, but prefer the vintages to come to them.
With so many local wineries to visit and varietals to choose from, wine has certainly become a toast of the town for Pittsburghers.