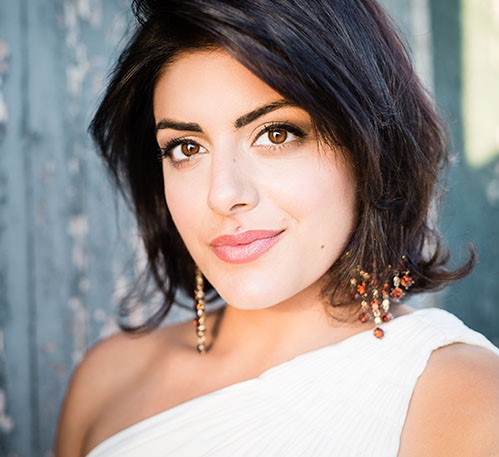 Another Opera Singer Makes Pittsburgh Her Home
September 28, 2018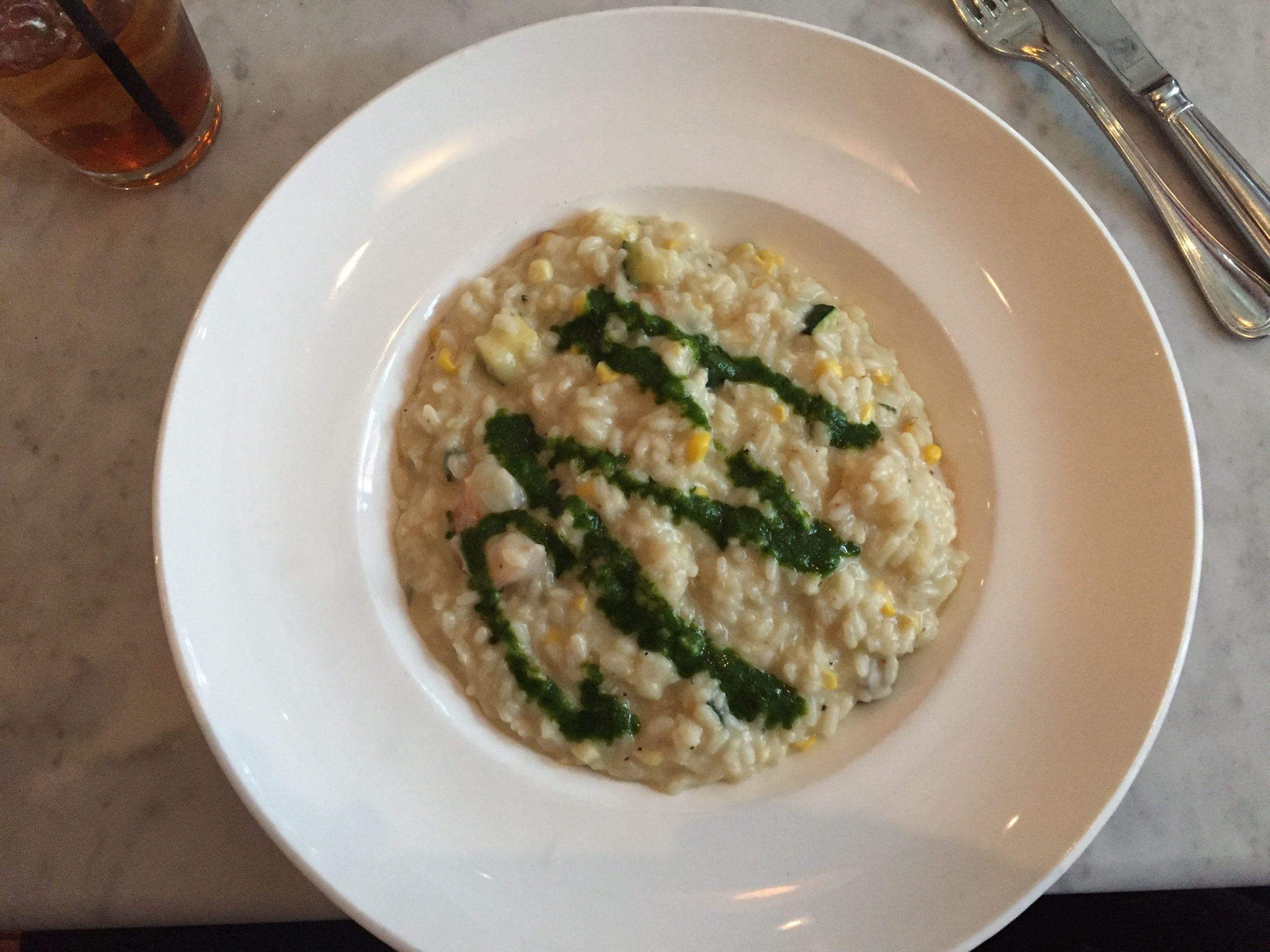 Risotto Del Giorno at Piccolo Forno
September 28, 2018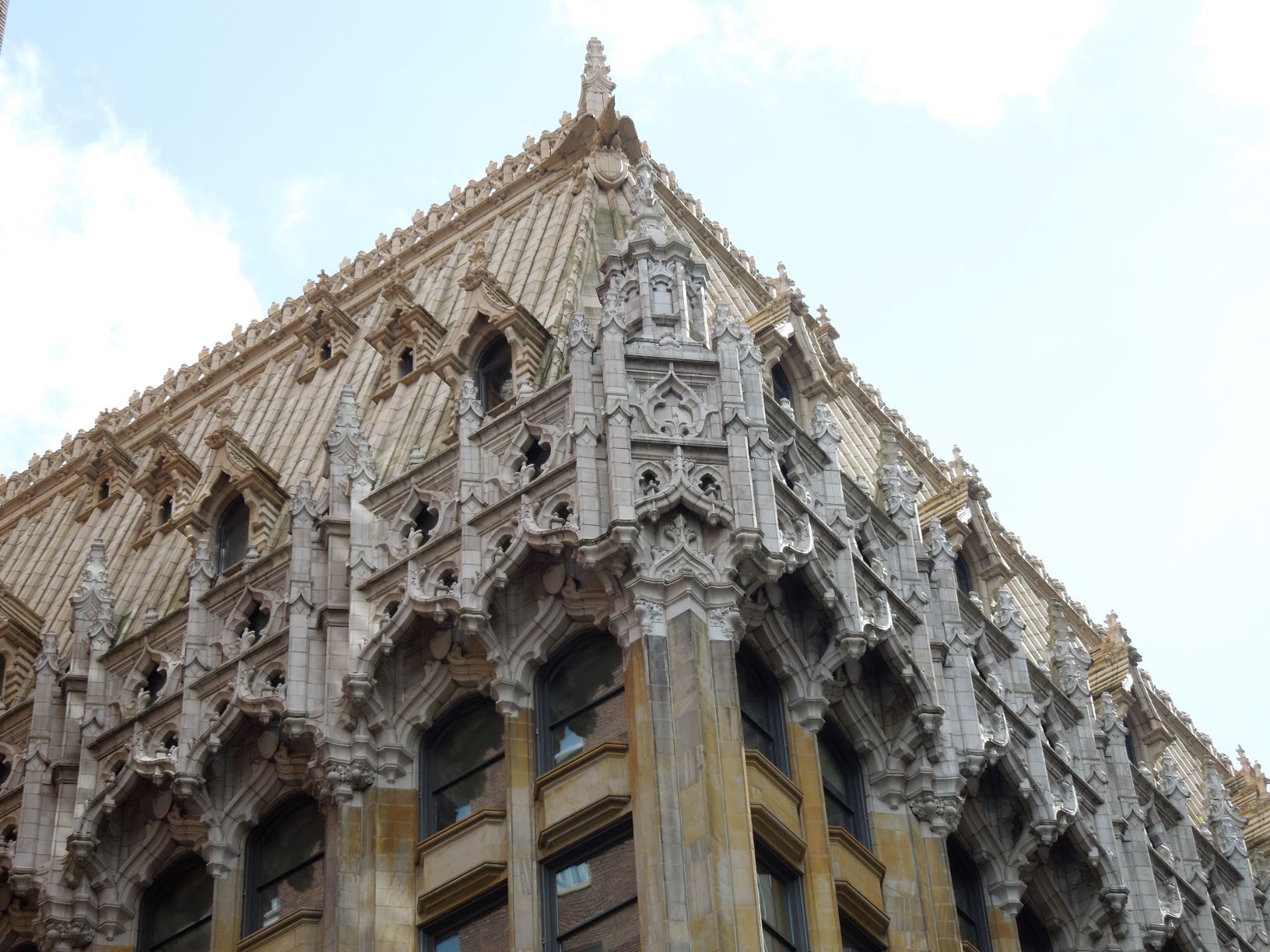 During its century plus history, the Union Trust Building has been known by several different names, but one thing that has not changed about the building is its beauty. Located at 501 Grant Street in downtown Pittsburgh, the 11-story Union Trust building opened in 1917 as the Union Arcade. Industrialist Henry Clay Frick commissioned the notable Pittsburgh architect, Frederick Osterling.
Early History
Construction began on the former site of Saint Paul Catholic Cathedral in 1915. The Cathedral relocated to its present location in Oakland. The Flemish-Gothic style is illustrated by the mansard roof, terra cotta dormers, and numerous embellishments surrounding the top perimeter. Osterling likely modeled the design after the Brussels Town Hall and the Leuven Town Hall in Belgium.
The building's most discerning feature is the illuminated pair of "little chapels" atop the building. These chapel-like structures on the roof act as camouflage for the mechanical towers. There is speculation that the towers' façade is commemorative of the former cathedral. The building's 10-story central rotunda, capped by a stained-glass dome, is likewise a noteworthy architectural element.
The Union Trust Building opened as a shopping arcade, housing 240 shops. Frick envisioned his two-story shopping arcade to rival the successful Jenkins Arcade. Unfortunately for Frick, the Union Arcade did not achieve its feat; it was too remote from the rest of the downtown shopping district. The Jenkins Arcade was later razed in 1984 to make room for the Fifth Avenue Place skyscraper.
Re-purposed and Remodeled
In 1923, the Union Trust Company, a securities transfer company headed by Andrew W. Mellon, purchased the building, renaming it the Union Trust Building and remodeling the shopping arcade into office spaces. In 1974, the National Register of Historic Places added the Union Trust Building to its list.
After the establishment of Mellon Tower in the 1980s, many often referred to the Union Trust Building as Two Mellon Center. In 1984, Edward J. DeBartolo, Sr., who at that time owned the San Francisco 49ers, Pittsburgh Penguins, and Pittsburgh Maulers, purchased the building.
The Union Building Today
In 2008, a group of California investors bought the building. By 2012, the building was part of a bankruptcy proceedings, and over the years the building fell into disrepair. In 2014, the Union Trust Building went into foreclosure. In March of that year Davis Companies, a real estate investment, development and management company from Boston, purchased the Union Trust building for $14 million. The company has invested $100 million into renovating the building. The project received recognition from the Chicago Athenaeum Museum of Architecture and Design; it earned the 2018 American Architecture Award for restoration.
The restoration brought the facility up to 21st century standards while preserving its original grandeur. The Union Trust Building now has a state-of-the-art conference room, fitness center, and a restored auditorium to rival a majestic concert hall. The refurbished interior sets the stage for the 40-foot diameter Tiffany glass dome.
One hundred years after its original opening, the Union Trust Building is once again welcoming restaurants, shops, and office tenants proving poet John Keats' observation that "A thing of beauty is a joy forever."
By Janice Lane Palko