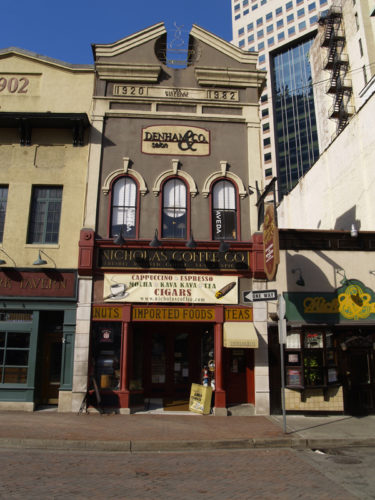 Exploring the History of Pittsburgh's Market Square
September 28, 2018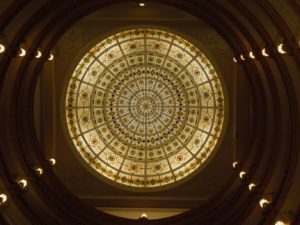 Pittsburgh's Union Trust Building-Beautiful Inside and Out
September 28, 2018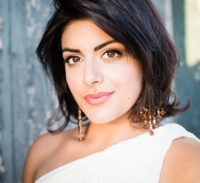 When you think of cities where opera singers may reside, places like Paris, Milan, or New York may come to mind, but another alumna of the Pittsburgh Opera's Resident Artist Program has decided to call Pittsburgh home.
"The weather in Pittsburgh, and I are still trying to get along, but I love it here," said Laurel Semerdjian, a mezzo-soprano, who will be playing the part of Suzuki in Puccini's Madama Butterfly, in Pittsburgh Opera's presentation on Oct. 6, 9, 12, and 14 at the Benedum Center. She joins fellow Opera Resident Artist alum, Danielle Pastin, who has also made Pittsburgh her home.
Born in San Diego, California, Laurel was raised in Tacoma, Washington. "No one in my family was musical, but I sang in choirs in middle school and high school," said Laurel. "I just loved singing, and my parents were always wondering about me, wondering where did she come from? And what do we do with her?"
Laurel attended the University of Southern California and earned a Bachelor's of Vocal Arts with a Minor in Music Industry, and then after meeting a vocal teacher who encouraged her, she enrolled at the University of North Texas where she graduated with a Master of Music in Vocal Performance.
In 2010, as a Tacoma Opera Young Artist, she performed in the Young Artist Showcase in the role of Cherubino in Le nozze di Figaro. During the 2012–2013 season, Laurel was an Emerging Artist with the Dallas Opera and performed several roles while there including that of Veronica in Bizet's Dr. Miracle in outreach performances in local schools
She spent two seasons (2014-2016) as a Resident Artist in Pittsburgh and sings the program's praises. "The amount of experience I gained as a Resident Artist in Pittsburgh is incomparable. I think my resume doubled," said Laurel, who played Meg in the Pittsburgh Opera's 2016 production of Little Women.
Laurel lived for a time in Chicago but decided to move to Pittsburgh because it was more convenient. "I made so many good friends while I was a Resident Artist here. Pittsburgh has that mid-Western friendliness. I love living in Lawrenceville. I'm so close to everything. I can walk to so many places."
Opera singers lead frenetic lives. "We are going to work when everyone else is going home," she said. With such a crazy schedule, Laurel knows she must care for her voice. "You have to watch spicy foods; they can cause acid reflux, which can damage your vocal cords. I also am mindful of getting enough sleep and keeping hydrated."
Laurel is of Armenian descent and to relax, she likes to cook Armenia dishes. "I love cooking. My mom is an amazing cook. She had a catering business. I'm always on the go, so cooking and nesting is something I enjoy," said Laurel, who encourages those who have never been to the opera to leave their nests to a performance of Madama Butterfly.
"If you've never been to the opera, this is a great one to enjoy. Puccini has everything you'd want in an opera. It is Italian, has lush music, passion, betrayal, and death," said Laurel.
By: Janice Lane Palko