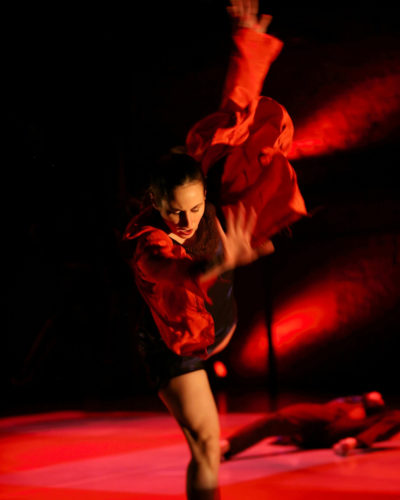 Attack Theatre Conquers Pittsburgh
February 11, 2015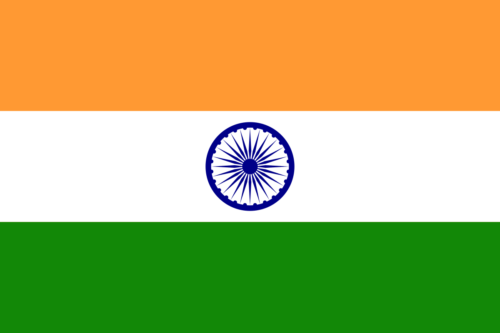 Indian Community at Home in Pittsburgh  
February 11, 2015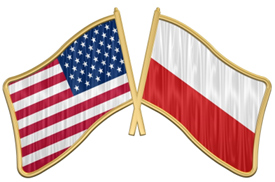 Witamy means "welcome" in Polish and is usually used in the sense of "welcome to my home." Pittsburgh put out the welcome mat for the Polish. When they came to Pittsburgh they brought their culture with them. The city has reaped the benefits of having the Polish culture engrained in its history.
Early Polish Settlers
The earliest Polish visitor to Western Pennsylvania was Anthony Sadowski, a trader and explorer, who was recorded as coming to the area in 1729. In 1758 Christian Post, a Moravian missionary born in Poland, worked among the Indians at Fort Duquesne. He played a short but important role in Colonial diplomacy. Pennsylvania artist Robert Griffing immortalized this time in history in his painting Post & King Beaver at Fort Duquesne.
The Polish population in Pennsylvania grew slowly. According to the census of 1790, a mere 32 families of Polish descent were living in Pennsylvania. However by the Mid-1800s a large numbers of people had immigrated from Poland to Pittsburgh's South Side. In 1852 the first Polish Mass was held at a German church, St. Michael's Church in Pittsburgh. By 1875 the Polish community had grown to support a parish. St. Stanislaus Kostka opened in the Strip District finally giving the Polish faithful a spiritual home in their new land. Polish Hill is currently home to the area's premier Polish church, Immaculate Heart of Mary. It is a grand house of worship in the "Polish Cathedral" style. Like their European counterparts, the Polish Catholics in Pittsburgh have produced some remarkable clergy.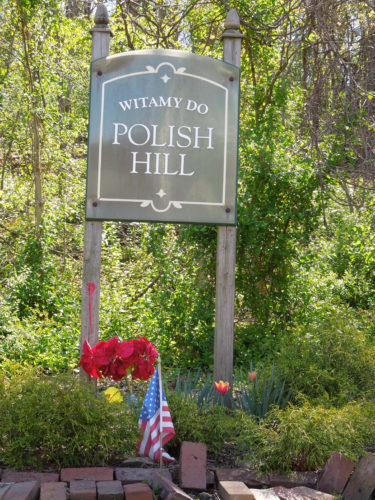 Throughout the later part of the 19th Century those seeking employment in the surrounding mills and coal mines increased. By 1903 it was estimated there were 50,000 immigrants from Poland in the City of Pittsburgh alone. The census of 1920 listed the city as having 588,343 residents. An estimation of 200,000 of them Polish immigrants and second-generation Polish. From 1920 to 1976 the area had a Polish newspaper called Pittsburczanin, The Polish Daily Pittsburgher.
The first Polish American medical doctor to graduate from the University of Pittsburgh Medical School was Teofil Starzynski. Starzynski had a medical practice on the South Side for many decades. He was the president of the Pittsburgh-based Polish Falcon of America organization. Starzynski also served as a medical officer in the Polish American volunteer army and recruited from Polish immigrants to fight for Polish independence.
Music and Sports Influencers
Polkas, a Polish folk music, are still a favorite in the area. Even today, it's not uncommon to include one at a wedding reception. And it wouldn't be a Steelers Super Bowl party without the "Steelers Polka." The Polish influence has also manifested itself in sports in other ways besides the fight song. Although not a native Pittsburgher Eddie Olczyk  has been one of the team's most noted Polish players. He was a former Penguins player, coach, and broadcaster. When you are talking Polish sports stars you can't forget Donora's Stan Musial. The hero of the 1960 World Series Bill Mazeroski was also a proud Polish.
Polish Cuisine
Some find Polish food to be the most beloved aspect of their culture. Kielbasa, pierogies, haluski, and golabki are just a few of the culinary delights that came from Poland. If you can't make them like your Babcia (grandmother) did, then head to the Bloomfield Bridge Tavern. They'll serve you a dish just like your Polish grandma used to make. At the S&D Polish Deli in the Strip District you'll find an astonishing array of polish products and dishes.
What's Polish food without some sweets? Come Mardi Gras, look for paczki, Polish doughnuts, to appear in the area's bakeries before the start of Lent. Also, you may want to try some kruczyki, fried Polish cookies, that some call angel wings because of their appearance. No matter what you call them, they taste heavenly.
Craftsmanship
To burn off all those calories, you may want to try your hand at some Polish crafts. Cracow Creches, or szopka (pronounced shop-ka), are a Polish folk art. Beautiful, ornate, miniature edifices are constructed from every day items like shiny foil paper. Pittsburgh is fortunate that the foremost expert on the history and construction of szopka lives in the area and regularly offers classes that teach others how to create these magnificent works of art. For more Polish culture, head to the Polish Nationality Room at the Cathedral of Learning on the campus of the University of Pittsburgh. The room was inspired by Wawel Castle in Cracow and houses a cornerstone from a cornice of Collegium Maius (1369).
For some more Polish culture, head to the Polish Nationality Room at the Cathedral of Learning on the campus of the University of Pittsburgh. The room was inspired by Wawel Castle in Cracow and houses a cornerstone from a cornice of Collegium Maius (1369).
If you are looking to socialize, there are numerous Polish organizations in the area. There are several Polish Falcons located in Pittsburgh as well as The Polish Army Veterans Association and the Young Men's Polish American Association. Also, don't forget Polish Day at Kennywood, when everyone heads to the amusement park to have fun and celebrate their Polish heritage.
By Janice Lane Palko