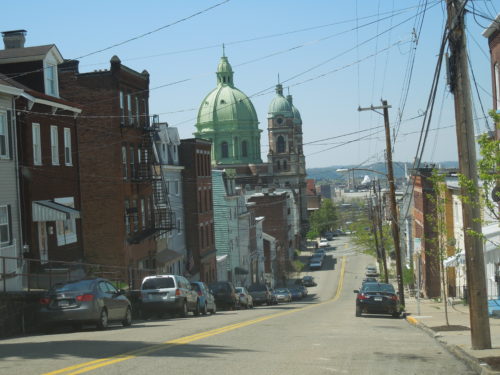 Witamy! Pittsburgh's Polish Power  
February 11, 2015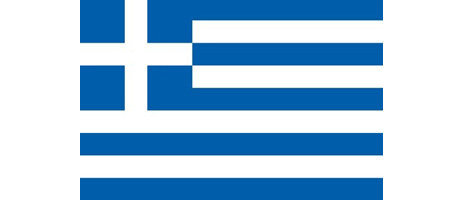 Greeks in Pittsburgh
February 11, 2015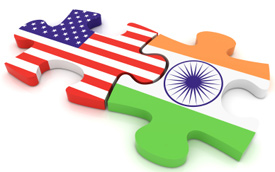 Pittsburgh has experience large influxes of immigrants through its long history. Many came to the region to escape an oppressive ruler or to simply seek a better future.  Today, immigrants are still coming to Pittsburgh. The greatest concentration is not coming from Europe.  According to The U. S. State Department, only Mexico sends more immigrants to the states than India.
Rapid Growth
The 1970 U.S. Census counted 51,000 Indian immigrants in the United States.  By 2006, that number had increased to 1.5 million.  Half of all Indians in the U.S. live in just five states:  California, New Jersey, New York, Texas and Illinois.  Although Pennsylvania is not on that list it still has seem a rapid growth in its population of Indian immigrants.  According to the census, approximately 14,000 Indian-born immigrants live in Pittsburgh.
Indian immigration to Pittsburgh has paralleled the city's rise from a blue-collar, industrial-based economy to a white-collar, high-tech and medical services economy.  Many of the Indian immigrants who come to the area take professional positions. These include but are not limited to doctors or engineers.  During the 1980s the abundance of high-tech positions may have attracted them. Pittsburgh abundance of medical schools and hospitals understandably brings in medical professionals.  Our fine universities also attract Indian immigrants, enrolling approximately 100 students from India each year.
Places of Worship
The Sri Venkateswara Temple has also been a key piece that could have brought in Indian immigrants.  In 1978 the temple was built in Penn Hills by Hindu worshipers.  The stark white temple with its striking architecture overlooks the Parkway East. It is a focal point in Pittsburgh for Indians of the Hindu faith.  It is patterned after the sacred Tirupati Venkateswara Temple in Andhra Pradesh, India.  The beautiful temple brings in Hindus to visit it from around the country as well as the world.  One of its most noted elements is the Golden Chariot.
Roughly 80 percent of India practices. leaving 20 percent of its citizens to practice a array of religions.  Jainism advocates pacifism and non-violence to all living things.  The Hindu-Jain Temple in Monroeville opened in 1990 to accommodate the burgeoning need for a place to gather and worship.  Christianity is only a minority religion in India. There are Indian Christians in the area and they too have a church. The Asian Indian Christian church on Greentree Road is where they worship.  It has also become increasingly common to find Indians at Roman Catholic masses in Pittsburgh.
Why No "Little India?"
The many nationalities that immigrated to Pittsburgh years ago would create small segregated communities. This was mostly due to language and geographical barriers. India's immigrants began arriving well after suck outdated isolations were needed. Therefore, you will not find a "Little India" or "Indian Town" in Pittsburgh.  Indians have managed to blend rather seamlessly into the Pittsburgh culture.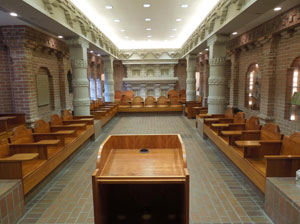 One challenge that all immigrants face is how to embrace their new culture without losing their original one. In addition to religious services, many of the faith communities offer educational and cultural programs that help Indians retain their heritage. The Indian Cultural Association of Pittsburgh located in the North Hills provides Hindi language classes and lessons on Indian geography, history, sports, music, dance, and art.  The Nationality Rooms in the Cathedral of Learning at the University of Pittsburgh boasts an Indian classroom.  Finished in 2000, the room is modeled after a courtyard from Nalanda University and showcases Indian art, architecture, and the National Symbol of India.
Culture
The Pittsburgh area has several fine Indian restaurants and markets that are not only frequented by Indians but by those outside the culture as well.  Besides the cuisine, you might be surprised to find how vibrant the Indian culture is in Pittsburgh.  The Cinemark Cinemas in Robinson Township often have special showings of Bollywood features.  And the local cable fitness channel offers exercise videos featuring aerobic dance incorporating Indian folk steps.
The Indian culture is one of the oldest on earth.  For many years those in the West knew very little about the Indian culture.  Most Westerners' knowledge has been limited to yoga, the Taj Mahal and the work of peerless peace and freedom activist Mahatma Gandhi.  The blossoming of the Indian culture in America and Pittsburgh has been subtle and beautiful like the opening of a lotus.  Pittsburgh says Namaste to the Indians residing here and to those from India who come to visit.