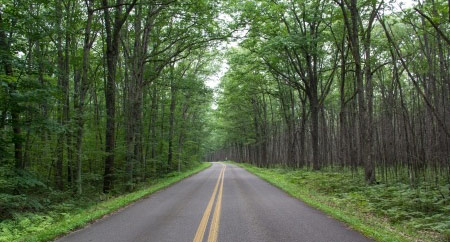 10 Common Trees Found in Our Neck of The Woods
March 6, 2015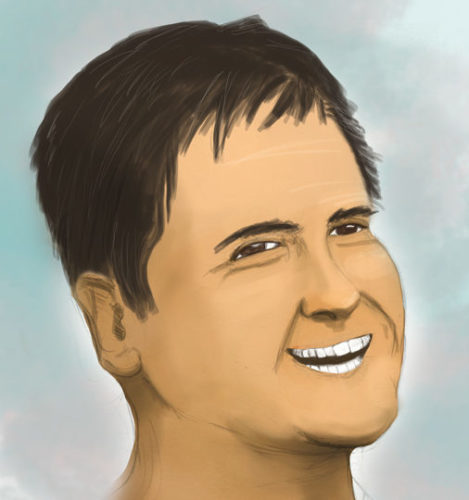 Mark Cuban: A Pittsburgh "Maverick"
March 6, 2015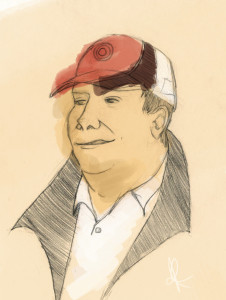 Chip Ganassi's achievements are perhaps the most unsung in all of Pittsburgh sports. Before he became a championship team owner Chip Ganassi was a racing driver. He is also a businessman and member of the Motorsports Hall of Fame of America.
Early Years
On May 24, 1958 Chip Ganassi was born. Floyd Ganassi, Jr. was his birth name. His father, Floyd Ganassi Sr., is a World War II veteran. His loving mother was Marie Moia Ganassi. In West Newton, Pennsylvania his father was the owner of a small asphalt paving company. He sold it and then purchased Davidson Gravel. He grew it into a successful concrete business.
Ganassi's upbringing was like most kids in the area. However, he had a need for speed. He began to satisfy that desire in his early teens with ski and motorcycle racing. Although he never set auto racing as his goal, his mother and father were supportive of his passion. When he was 16 he drove with a 17-year-old friend to California for a motorcycle race.
From Two to Four Wheels
Ganassi competed in over three dozen motorcycle competitions. He decided to try his hand at auto racing. In his first year, he became the regional champion. He worked his way up through amateur races until he had his first series of professional races in "Super Vee" in 1981. At that time, he was also working for his father and attending Duquesne University for a degree in Finance. He started to race Indy cars and qualified for the Indianapolis 500 just days after graduating from Duquesne. He was one of only 100 people who had qualified for the prestigious race.
In 1982, he set the record for fastest rookie qualifying for the Indy 500. He was named Indycar's "Most Improved Driver of the Year." For the next four years he drove in the Indy 500s. Ganassi accumulated the ninth most points for 1983 Indycar and various other races.
A Crash Changed His Course
In the 1984 Michigan 500 a horrific crash nearly ended his career and his life. He suffered a concussion, broken sternum and collar bone, bruises, and smoke inhalation. This forced him to stay away for racing for six months. While he was in recovery, he realized that he'd like to move on to become a team owner.
In 1988 he purchased a share of Patrick Racing. Like his father Ganassi decided to become an entrepreneur. In 1990 he founded Chip Ganassi Racing Teams. The venture began with one Indy car team which was sponsored by Target. At the time it was a relatively unknown department store chain. Since then, his team has grown into one of the most successful racing organizations in history. He now has cars in IndyCar Series, the NASCAR Sprint Cup Series, and one Prototype in the TUDOR United SportsCar Championship. His teams have racked up over 17 championships, 160 victories, including four Indy 500s, a Daytona 500, a Brickyard 400, six Rolex 24 at Daytonas, and the 12 hours of Sebring.
His operation employs approximately 300 employees at several locations: Concord, North Carolina; Indianapolis and Brownsburg, Indiana; and Pittsburgh, where Ganassi has established his corporate headquarters.
Tunnels
Ganassi even has his own test-track tunnel. In fact, this tunnel has become the subject of much intrigue. To build a rail line connecting Pittsburgh and Harrisburg during the late 19th century, Pittsburgh steel magnate Andrew Carnegie and railroad tycoon William H. Vanderbilt teamed up. Work began on the line in 1883, which included the building of nine tunnels through the Allegheny Mountains. When investors backed out of the project in 1885 work on the rail line stalled. The tunnels were abandoned. It wasn't until the 1930s that a proposal for building the Pennsylvania Turnpike caused the tunnels to be revisited. The turnpike was the nation's first superhighway. It was so popular that by the 1960s the two-lane tunnels became traffic bottlenecks. The turnpike was rerouted and by 1968 three of the tunnels were once again abandoned.
One of those abandoned tunnels was the Laurel Hill Tunnel. The one-mile underground tunnel is located under the border of Westmoreland and Somerset counties. Rumors of a test track-tunnel first surfaced in 2009 when hikers stumbled upon an unusual structure and posted photos of it. During a September 2012 Autoweek interview, Ganassi acknowledged the tunnel's existence. "It's not a secret," Ganassi says. "It's not incumbent upon me to publicize how we test, but it isn't a secret."
When the slightest variance in race car engineering can mean the difference between taking the checkered flag or not, it's not surprising that Ganassi would like to keep what goes on in the tunnel buried. However, a January 2015 article in Road and Track only added to the tunnel's mystique. Larry Webster, the author of the article, began asking who exactly owns the tunnel, Ganassi or the Turnpike. His inquiries were rebuffed by both Ganassi and the turnpike commission. In the Autoweek article, Ganassi was also asked the status of the tunnel and replied: "I'm not sure that's any of your business. I control the tunnel and make it available to other enterprises that can benefit from it."
A Yinzer
Whether he owns it or leases the tunnel, Ganassi can certainly afford it. His net worth has been estimated at $20 million. The Fox Chapel resident is not reluctant to invest in his hometown. In addition to establishing his corporate headquarters here, for a while he was part of owner of the Pittsburgh Pirates. The husband and father of one daughter is also a supporter of St. Jude's Children's Research Hospital. His teams have donated more than a half million dollars over the years to charity. In recognition of his impact on the racing world, in 2012 Complex Magazine named him one of the "50 Most influential people in the Auto Industry." With all Ganassi's success, it's surprising that he has never been named a Dapper Dan award winner.
By Janice Lane Palko