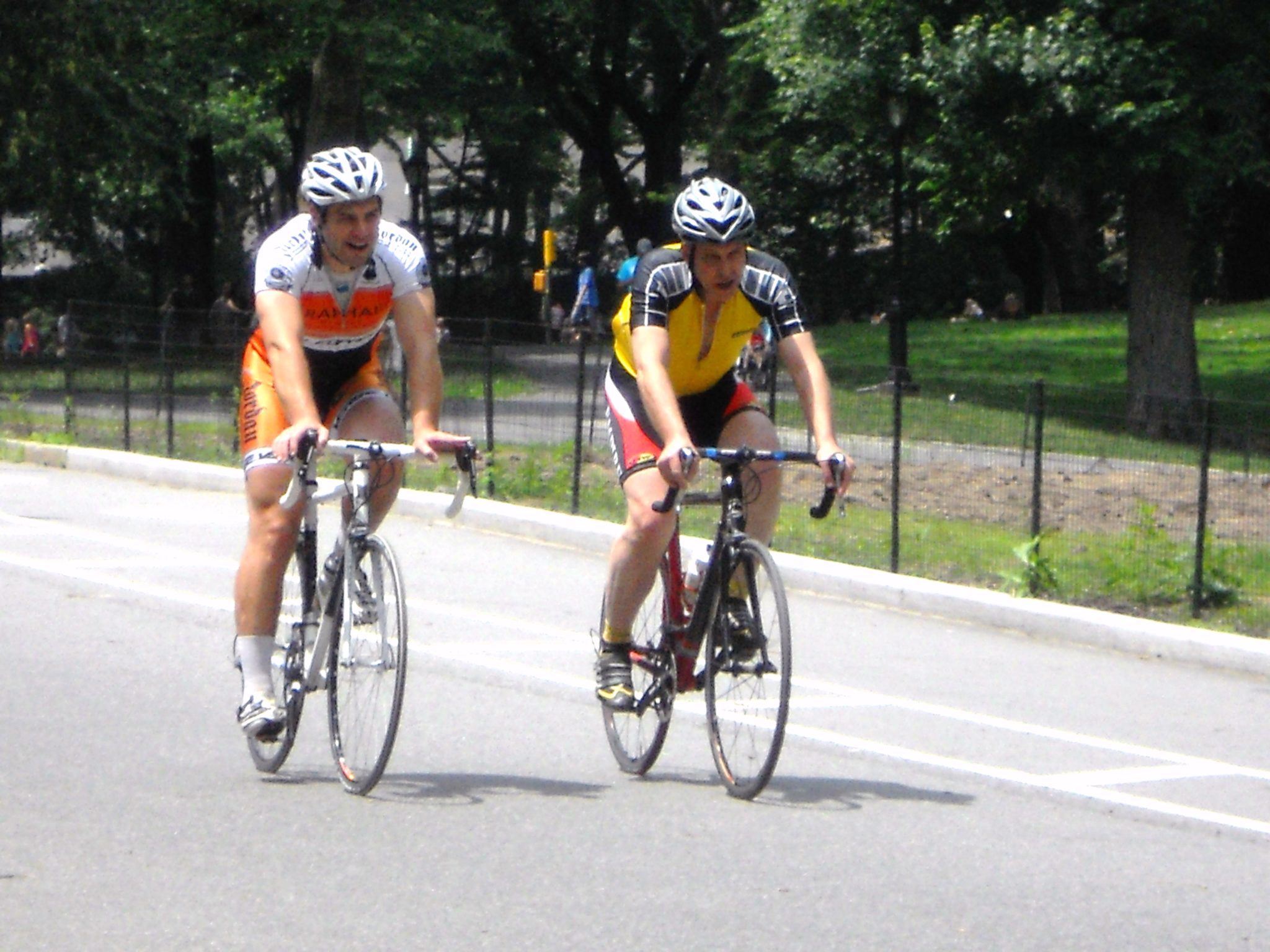 The Great Allegheny Passage
May 12, 2015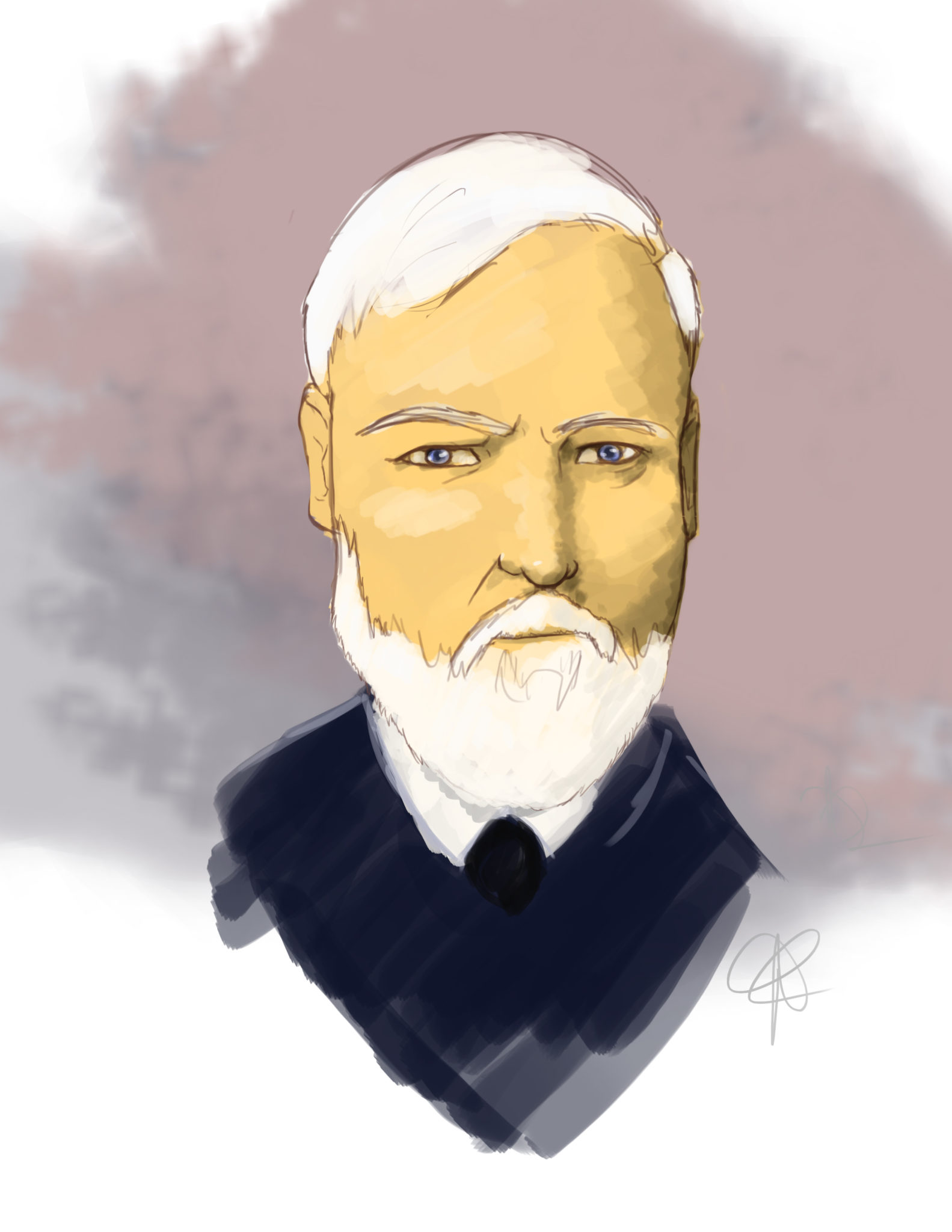 Andrew Carnegie: A Man of Stark Contrasts
May 14, 2015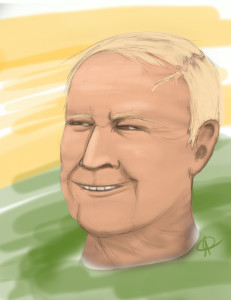 Shakespeare wrote:  "All the world's a stage."  That may be so, but some make their entrance at precisely the right moment in history's drama.  Such is the case with legendary golfer Arnold Palmer.  Counted among the greatest golfers of all time, Palmer made his debut during the rise of the television age, making him a household name, setting off a boom in golf, and establishing him as the greatest golfer to hail from Western Pennsylvania.
Early Years
Arnold Daniel Palmer was born in Latrobe on September 10, 1929.  His father Milfred "Deacon" Palmer was the head professional and groundskeeper at Latrobe Country Club.  When Arnold was four, his father gave him a set of cut-down clubs. When he was 11, he became a caddy at the club and was soon beating the older caddies.  He attended Latrobe High School and was a two-time Pennsylvania high school champion.  By the age of 17, he had won the first of his five West Penn Amateur Championships. He was already competing in national junior championships.
His success landed him a scholarship to Wake Forest University. While there he became the premier golfer on the university's team. He won three Atlantic Coast Conference Championships during his collegiate career.
A tragedy nearly compelled Palmer to hang up his golf bag for good.  In 1950 his close friend and teammate, Bud Worsham, was killed in a car accident.  Palmer was so grief stricken that he left his senior year of college and entered the Coast Guard. He began playing again while stationed in Cleveland. After his discharge he worked as a salesman and played amateur golf.  After a three-year hiatus Palmer returned to competitions briefly at Wake Forest. There he won the 1954 U.S. Amateur title.
It was also during this time in Palmer's career that he met Winifred Walzer at a tournament in eastern Pennsylvania.  They married in the fall of 1954. This was also the same year that Palmer turned pro.  He wasn't an overnight sensation on the course.  Instead, his climb to the top was gradual.
Rise to Fame
In 1958 he emerged as the winner of the Masters Tournament. In the last decade the number of homes with televisions had grown from under 20% to around 90%. This spike caused the interest in golf and his fame to be that which had never been seen before.  Previous legends such as Bobby Jones, Ben Hogan, and Sam Snead were well-known and revered. However, few had seen them play until the introduction of televisions in homes nationwide.  Palmer's athletic good looks, affable personality, and amazing talent brought golf into millions of American homes. This earned him the title "The King," and a following of fans that became known as "Arnie's Army."
In 1960, Palmer won both The Masters and the U.S. Open. From 1960-1964, he captured 29 titles.  The only major tournament he failed to finish in first place was the PGA Championship. However, he had come in at second place three times.  Palmer was named "Athlete of the Decade" for the 1960s in an Associated Press poll. In total, he amassed 92 national and international championships during his storied career.
Palmer broke away from the golf course to start a business career. He was the first to sign with Mark McCormack. Mark was the first sports agent and would go on to build a powerhouse agency. Mark's agency represented stars such as Chris Evert, Joe Montana, and Tiger Woods. Mark helped guide and advise Palmer as he developed and established Arnold Palmer Enterprises. Palmer's company invests in aviation and automobile companies. Additionally, it has partnered with nearly a dozen other businesses, endorsing such brands as Rolex and the Golf Channel. He also has licensed products all over the world that bear his name. This includes the Arnold Palmer, a well-known lemonade and iced tea beverage.
The Arnold Palmer Design Company creates signature golf courses. It has opened approximately 300 courses worldwide.  Palmer also owns the Bay Hill Club & Lodge located in Orlando, Florida, and Latrobe Country Club, where Palmer's career all started.  Each year, Palmer hosts the Arnold Palmer Invitational in Orlando.
Soaring High
Next to his family and golf, Palmer's passion is flying. He began taking flying lessons in the late 1950s.  Palmer and his wife would drive from tournament to tournament in the beginning of his career. They found it to be exhausting. To save time between traveling his solution had been to learn how to fly. Over the years, Palmer continued to hone his aviation skills. He had logged more than 18,000 hours in the sky.  It is only fitting that in 1999, the Westmoreland County Airport was renamed as the Arnold Palmer Regional Airport.
In 1999 his wife, Winnie, passed away from cancer. Together they had shared 45 years of marriage, two daughters, six grandchildren, and nine great grandchildren. This lost and his own personal battle with prostate cancer in 1997 caused him to establish Arnold Palmer Charities. Which includes: the Arnold Palmer Hospital for Children in Central Florida; the Winnie Palmer Hospital for Women & Babies, also in Orlando; the Arnold Palmer Prostate Center at Eisenhower Medical Center in Rancho Mirage, California; the Arnold Palmer Pavilion, a cancer center in Greensburg, Pennsylvania; The Winnie Palmer Nature Reserve at St. Vincent College, Latrobe, Pennsylvania; and Arnie's Army Battles Prostate Cancer, which raises funds for prostate cancer research.
Palmer's awards, trophies, and honors for his golf career, aviation skill, and charitable work are nearly too numerous to count. In 2004 President George W. Bush presented him with The Presidential Medal of Freedom. The Congressional Gold Medal, passed by Congress and signed by President Barak Obama was presented to him in 2009.
Palmer is still a Western Pennsylvanian at heart.  He spent the warmer months in Latrobe, and the colder ones in either Florida or California.  Since his appearance on the golf scene in the late 1950s, Palmer's popularity had never faded. Many still consider themselves members of Arnie's Army even when he was in his 80s. This is a reflection of his time as a champion on the course and his life as a humanitarian.
Sadly, Arnold Palmer  passed away in Pittsburgh on September 25, 2016. While he is gone he will not be forgotten. The next time you dine out raise your Arnold Palmer in a toast to this great golf legend.