Geneva-on-the-Lake is a great place to visit. It's a mere two-and-a-half-hour drive from Pittsburgh. I have taken this trip many times before. Sometimes for a weekend away with my husband for a wine weekend in the fall or for a summer vacation with the whole family. It is certainly among my favorite vacation spots. Here's some information that might help you navigate the area if you decide to take a trip there.
Lodging
Whether you want a campsite, cabin, Airbnb, or motel you're sure to find something that fits your needs. Along the Strip is many small cabins ideal for couples and small families. Down the road is the town of Geneva with more Airbnb's. The surrounding Country area contains boarding houses, hotels, and Airbnb's. Just East of the Strip is a large camping area equipped with showers and other comforts of home.
At the entrance of the Strip is The Lodge at Geneva on the Lake. This resort caters to the more upscale clientele. It consists of a four-story hotel, banquet facility and meeting rooms, indoor and outdoor pools, and lovely landscaped grounds right on the lake with plenty of benches and communal fire pit areas for enjoying the magnificent views of Lake Erie.
Walking the Strip
We're not talking about the Strip District. This 2-mile strip is located along Lake Erie. It has multiple places to sit and view the lake. Also within this short distance is wineries, bars, and restaurants. For the family there's a Ferris wheel, minigolf course, arcades, and a Family Fun Center. There's so much to see along the strip that you might want to devote more than a day to stroll along it.
Activities
There are several other activities in the area. The Family Fun Center mentioned above is Adventure Zone. Adventure Zone is at the west entrance of the strip. It has a zipline, climbing wall, bumper boats, and an arcade. There is also batting cages and golf cart rentals available. Just down the road is Lake Erie Canopy Tours. With ziplines of varying heights and distances it's great for children and adults alike. Canoes, paddle boats, and kayaks are available for rental. They usually come with drop off and pick-up along the Grand River. Lake Erie also has many other water activities available.
If these activities get to be too much you can always plan a nice bike or walk through many trails and parks in the area. The winding roads are very appealing so you can always hop in the car to take a scenic drive. The area is home to a plethora of covered bridges. You can try to see how many you find on your own or book a tour.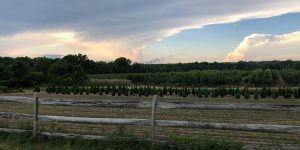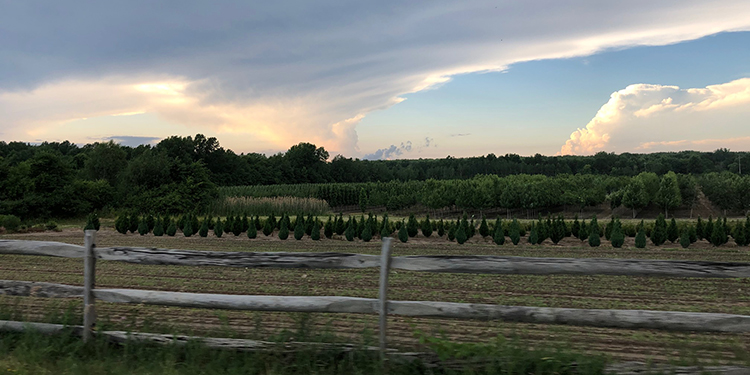 Dining
There are so many places with great food that its hard to narrow it down to only a few. For breakfast we often find ourselves going to Mary's Kitchen, Honeybee's, Perry's Restaurant or The Little Pie Shop & Café. However, all of these are great for lunch as well.
For dinner we enjoy a variety of choices. GOTL Brewing Co. features a stone cooked steak that is to die for. Down the road is Allessandro's one of the best traditional Italian places I've been to in a long time. Expect a line and a wait that's more than worth it.
The Horizons Lounge and Restaurant is also located at The Lodge at Geneva on the Lake. If you choose to sit at the bar or in the dining area, you're sure to have a great meal. Just don't forget that each area has a separate menu.
While many of the wineries do have a full kitchen don't be surprised if some only offer small plates and appetizers. Below in my wine list I tried to separate them, so you'll be able to plan your wine and meals accordingly.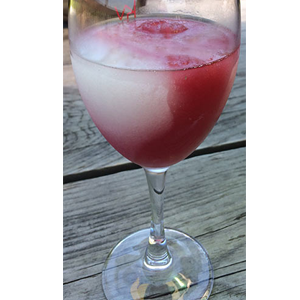 Wine Country
Last but certainly not least is the numerous wineries. There are more than two dozen wineries in Northeast Ohio. You can explore them yourself or book a tour. Many offer wine slushies so be sure to take advantage of one on a hot day. Some carry Iced wine, which although pricier are a great dessert wine treat.
Below is my list of wineries in the area. I separated it by places that have a wider range of food and others that only carry smaller snack trays. I've been going for several years and try to add a new one every time. At most wineries a flight or tasting is available. That's what I usually do so I can try a small amount of each and figure out what I want to bring home. Many have sweet and dry wine trays so be sure to go from driest to sweetest. I also advise cleansing your pallet with water and food along the way.