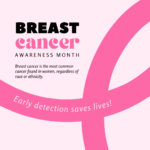 Always Tell Me the Odds: A Breast Cancer Prevention Story
October 4, 2023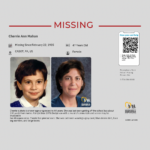 Pittsburgh Cold Cases: Cherrie Mahan
October 20, 2023
During colonial times, there were few Italians living here. It wasn't until later in the 19th century that the first sizable influx of immigrants came to the Pittsburgh area. According to the Pennsylvania Historical & Museum Commission, before the Civil War most Italian immigrants left the homeland for South America; settling primarily in Brazil and Argentina due to the high number of jobs available at the time. When the United States became prosperous in the late 1800s, more Italians came to America.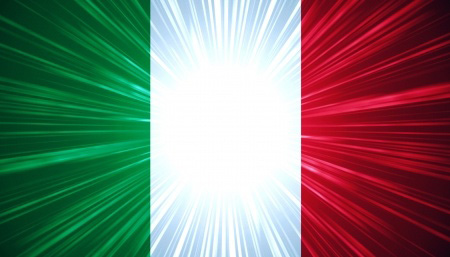 Italian Immigration
The Italian immigrants who came to the area in the late 1800s were often young, single men from southern Italy. Most came to work in the trades or for agricultural work. Often a labor agent helped them to find jobs and living accommodations. Those working in Pennsylvania kept in contact with their families back in Italy and encouraged others to immigrate as well. This led to what is known as chain migration.
Most Italians came to Pittsburgh by way of New York City and then over the railways. Ironically, much of the track was laid by their fellow countrymen. Other Italian immigrants found work in the coal mines and slate quarries. Many immigrant groups who came to this country never went back home. However, Italian immigrants went back and forth between their old and new homes This increased with the arrival of the steamship. It was then that entire families began to immigrate in greater numbers and Italian immigration rose.
Philadelphia received the highest numbers of Italian immigrants in Pennsylvania. Although, Pittsburgh's percentage of Italians to the general population was comparable. In 1870, the U.S. Census reported 784 Italian-born residents in our state. By 1890, the population had grown to 2,794.  Around then these immigrants began to settle in areas such as Oakland, East Liberty, the Lower Hill District, and Bloomfield. Many of these neighborhoods had previously been home to German and Irish immigrants. The Italian population had exploded by the early 1900s with more than 66,000 people of Italian descent living in Pennsylvania.
Religion: Italian Immigration and Catholicism
The Bloomfield neighborhood of Pittsburgh is known as our city's "Little Italy." The majority of the Italians who came to the area were Catholics. They established their own parishes for worship. Immaculate Conception in the Bloomfield was built in 1905. Other Italian parishes include Madonna del Castello in Swissvale, Madonna of Jerusalem in Sharpsburg, and St. Perpetua in the McKeesport area. Regina Coeli is now closed but was located on the North Side.
Cuisine
While the first Italians to settle in Pittsburgh may have faced discrimination from those already living here, Italian cuisine was embraced enthusiastically. In fact one of the dishes most identified with Pittsburgh today, a unique concoction of meat, cole slaw and French fries stacked between two slices of Mancini's bread (another Italian-Pittsburgh staple) was invented by Italian descendants: Joe, Dick and Stanley, the Primanti Brothers.
Another well-known italian restaurant is Tambellini's. It has been in operation since 1950 and is famous for its delectable fried zucchini strips. Bloomfield is home to several other long-standing, independent Italian restaurants, such as Del's. Del's was another amazing restaurant in Bloomfield. It was a favorite for dining on classic Italian cuisine. After over 65 years of service they closed in 2015. Luckily, Bloomfield is also home to other Italian restaurants liker The Pleasure Bar and Lombardozzi's.
The essence of Italian cuisine is the fresh and authentic ingredients. There are many stores that specialize in Italian grocery items. Donatelli's and Groceria Italiana in Bloomfield are where shoppers head for Italian sausage and homemade pastas. The Strip District is jam-packed with Italian specialty stores which include the Pennsylvania Macaroni Co., Jimmy Sunseri & Nino Co. and the Biscotti Bakery.
Pride in Heritage
Pittsburghers of Italian descent are proud of their Italian heritage and celebrate it in many different ways. In September, Bloomfield holds its annual Little Italy Days. For more than two decades the city has held a Columbus Day parade on the holiday set aside to honor the Italian explorer. The parade has gotten larger each year. In the summer, Kennywood Amusement Park hosts Italian Days, and it always attracted a crowd.
Italians here have also expressed pride in their cultural heritage at the University of Pittsburgh's Cathedral of Learning Nationality Rooms. The Italian Room was dedicated in 1949 and is adorned with a gold rosette embellished ceiling. Additionally an architrave engraved with names of Italian geniuses such as Botticelli, Galileo, Verdi, and Marconi was placed in the room.
The Pittsburgh area has its own pantheon of Italian notables. Among them are Pittsburgh's 54th mayor, the late Richard Caliguiri; NFL Dolphins Hall of Fame quarterback Dan Marino; famous actor and singer Perry Como; and everybody's favorite handyman, Joe Negri from Mr. Roger's Neighborhood. Steelers fullback Franco Harris, the son of an African-American father and an Italian mother, found an army mobilized behind him. Helping to lead the Steelers in their heyday of Super Bowl victories. They were known as Franco's Italian Army.
Today, there are few first-generation Italians in Pittsburgh. The discrimination against Italians has been left in the past where it belongs. Although many of the Italians in Pittsburgh have intermarried with other ethnicities such as the Germans, Polish and Irish who also settled in Pittsburgh, anyone with even a drop of Italian blood living in the area will proudly proclaim "I'm Italian!"
Originally Published in 2015