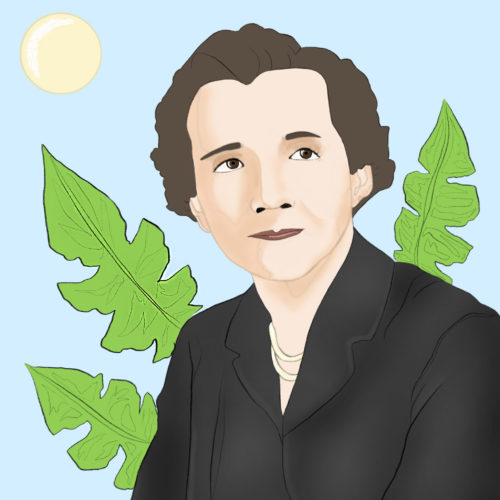 Rachel Carson – Pittsburgh's Conservationist
August 3, 2020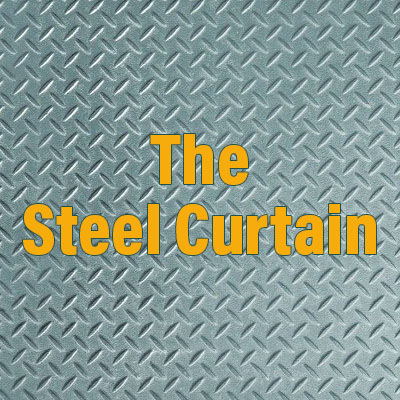 The Steel Curtain
August 17, 2020

A
Allegheny Center, East & West
All of these neighborhoods on Pittsburgh's North Side take their names from Allegheny City, the independent municipality that was annexed by the city of Pittsburgh in 1907.
Allentown
This southern neighborhood of the city was named for Joseph Allen, an Englishman who purchased the land there in 1827. It became part of Pittsburgh in 1872.
Arlington, Arlington Heights
No one is quite sure how these two southern neighborhoods acquired their names. Sometimes a little mystery is a good thing.
B
Banksville
This southwestern strip of land along Little Saw Mill Run was purchased by Irishman David Carnahan and divided between his children. His son Alexander named the area after his wife's family whose last name was Banks. Talk about a suck-up son-in-law.
Beechview
No known reason has been recorded as to how this southwestern community acquired its name although its first use was recorded on a map it 1905 as the Borough of Beechview, and in 1909 it was annexed to the city.
Belmar
This neighborhood is named after the former Belmar Racetrack.
Beltzhoover
Though it sounds like a place where vacuum cleaners are repaired, this southern Pittsburgh neighborhood was named for Melchior Beltzhoover, who settled there in the late 1700s.
Bloomfield
It's not known if George Washington slept there, but it is believed that he did name this neighborhood by describing this eastern city area in his journal as a "field of many blooms."
The Bluff
Some places are named for their geographical features, and this is one of those neighborhoods. The Bluff is located near downtown Pittsburgh running along the Monongahela River.
Bon Air
One of the most isolated neighborhoods in the city, Bon Air is situated on a southern mountain top and is believed to have been named by the Bon Air Land Company who purchased the land to resell it in 1898.
Brighton Heights
This northern neighborhood on the edge of the city is believed to have gotten its name from Brighton Road, which runs through the neighborhood and led to New Brighton in Beaver County.
Brookline
If you thought Brookline was named for a babbling stream, think again. It was named for Brookline, Massachusetts, by A. P. Haaz, who developed this southern area of the city.
C
California-Kirkbride
There's no conclusive way as to how this area of the North Side got its name, but most likely it acquired it from the two streets of the same name that traverse the neighborhood.
Carrick
In 1853, Dr. John O'Brien petitioned to have a post office established in the southern area. For his efforts, a post office was established there, and he was given the honor of naming it. He called it Carrick after his hometown in Ireland, Carrick-on-Suir. When the area was annexed to the city, it retained its name.
Chartiers
The name for this western neighborhood of the city goes way back to Peter Chartier, a French and Native American fur trapper, who established a trading post there on Chartiers Creek.
Chateau
This area of the North Side is named after Chateau Street one of the main thoroughfares in the neighborhood.
Crafton Heights
This west Pittsburgh neighborhood takes its name from neighboring Crafton Borough, of which Crafton Heights used to be a part. Crafton Borough got its name from James Craft, a frontier attorney who was granted land there.
D
Duquesne Heights
Overlooking what was once Fort Duquesne, this neighborhood is named for our French origins.
E
East Carnegie
Like Crafton Heights and Crafton, East Carnegie was once a part of the borough of Carnegie before it became part of the city of Pittsburgh. Both western neighborhoods are named after steel magnate Andrew Carnegie.
East Hills
This is one of the neighborhoods on the eastern border of the city, and it derives its name from that position and its hilly geography.
East Liberty
It may not have gotten its name the way you thought. "Liberty" was an old term for a free grazing area and this free grazing area was located east of the city, hence East Liberty.
Elliott
Home of the West End Overlook, Elliott received its name from Daniel Elliott who was given land there in 1785.
Esplen
A thin slip of land bordering the western Ohio River, Esplen was named for John Esplen, a riverman who settled at the mouth of Saw Mill Run near the Point.
F
Fairywood
As magical as this place sounds, how this western Pittsburgh neighborhood got its name is not. The Pennsylvania Railroad named it Fairywood when it built housing for its employees there.
Fineview
This is one city neighborhood that lives up to its most striking feature, the spectacular views of downtown Pittsburgh from this neighborhood north of the Allegheny River.
Friendship
This amicable eastern neighborhood takes its name from the "Friendship" farm that was once there. The farm was owned by a member of the Society of Friends, or Quakers.
G
Garfield
A dark day in our country is reflected in this eastern city community's name. Garfield was named for U.S. President James Garfield as the purchase of this land was completed on the day the assassinated president was buried.
Glen Hazel
The proliferation of hazelnut trees in this southeastern neighborhood gave the area its name.
Greenfield
An eastern neighborhood of the city, Greenfield got its name when city councilman William Barker, Jr. was given the privilege of naming this part of town. He named it after the lush field there.
H
Hays
A southern Pittsburgh neighborhood, Hays received its name from James H. Hays, who owned the Hays and Haberman Mines in the area.
Hazelwood
Like Glen Hazel, this town also took its name from the hazelnut trees flourishing along the Monongahela River there.
Highland Park
When the Negley property was divided, County Surveyor Robert Hiland named the street in this area Hiland Avenue after himself. Eventually, this entire northeastern area would be named Highland Park. It would also be spelled differently.
Hill District
Technically, the name of this area of the city is Bedford Dwellings, Crawford-Roberts, and Terrace Village, but no one in the area calls it that. This historically African American neighborhood is more commonly known as "The Hill" and is perched above downtown Pittsburgh.
Homewood
Whether its north, south or west, all these Homewood neighborhoods take their name from the estate of U.S. Senator William Wilkins that he named Homewood.
K
Knoxville
This south Pittsburgh neighborhood's namesake was Jeremiah Knox, who had a strawberry farm in the area.
L
Larimer
William Larimer made his fortune in the railroads and built a mansion in this area overlooking East Liberty.
Lawrenceville
Whether it's central, lower or upper Lawrenceville, this northeastern area of the city is dripping in history. Founded by William Foster, father of composer Stephen Foster, it was name for the war hero of 1812 Captain James Lawrence, who famously said, "Don't give up the ship!"
Lemington and Lincoln
This duo of neighborhoods in the east of Pittsburgh are named for the streets that run through them, Lincoln and Lemington.
M
Manchester
Located on the North Side, Manchester was once a borough before it became part of Allegheny City. It was laid out in 1832, and it is believed to have been named Manchester after the English city by the English immigrants who settled there.
Marshall-Shadeland
Many people otherwise call this area Woods Run, but in 1970s, the city began calling this area of the North Side as Marshall-Shadeland after two of the main streets that are in this neighborhood.
Morningside
Morningside came into the city after the Civil War, and its name reflected how much sun this east end area received.
Mount Oliver
John Ormsby owned much of the land in this part of southern Pittsburgh. He named the place after his son, Oliver.
Mount Washington
No place in Pittsburgh has a better view of the Point than Mt. Washington, but this hilltop neighborhood was originally called Coal Hill. Its name was changed in the late 1800s to honor the father of our country. Thank goodness because a night out on the town on Coal Hill just doesn't have the same ring.
N
New Homestead
This name would imply that there was an "old" Homestead and indeed there is. This southeastern neighborhood is named after neighboring Homestead borough.
North Shore
The area on the northern banks of the Allegheny River containing PNC Park, Heinz Field and numerous dining establishments and hotels is now referred to by the tonier name the North Shore.
Northview Heights
This northern neighborhood is named for the public housing development there of the same name.
O
Oakland
Composed of north, west, central and south Oakland, this neighborhood derived its name from the abundance of oak trees in the area.
Oakwood
Another one of those communities taking its name by the trees there, Oakwood, a western neighborhood, was known for the abundance of oak trees found there.
Overbrook
A river doesn't run through it, but a stream does, and that is how this southern neighborhood got its name.
P
Perry North/South
During the War of 1812, Commodore Oliver Hazard Perry used the trail leading through this area as a supply line. This part of the upper North Side was named after the Commodore.
Polish Hill
Many of Pittsburgh's immigrants from Poland settled here in the east end because it was close to their work in the steel mills.
Point Breeze
Point Breeze received its name from the old tavern at the crossroads there in the east end by the same name.
R
Regent Square
A real estate developer gave this eastern city neighborhood its ritzy-sounding name.
Ridgemont
This southwestern city neighborhood most likely got its name for the hilly terrain.
S
Saint Clair
General Arthur St. Clair was a Revolutionary War hero, and this southern neighborhood took its name from him.
Shadyside
David Aiken donated land for the area's first Pennsylvania Railroad station there. As a courtesy, the railroad allowed his wife to name the new station. She suggested Shadyside.
Sheraden
Located in the western part of Pittsburgh, this community was named after William Sheraden, a settler there who donated land for the construction of a railroad depot in the vicinity.
South Shore
This is the southern shore of the Monongahela River across from downtown and takes its name from its location.
South Side Flats
Once known as Birmingham, this trendy this area is home to many of Pittsburgh's favorite nightspots and now is known as the South Side Flats.
Spring Garden/Spring Hill
Noted for the natural springs in the area, the German settlers gave this northern valley and the hilltop community its names.
Squirrel Hill
Once a Native American hunting ground, this place in the east of the city was crawling with squirrels, giving it its name.
Stanton Heights
A relative newcomer to the city, Stanton Heights only 50 years ago this northeastern neighborhood was mostly a private country club, called Stanton Heights Golf Course. It took its name from Edwin Stanton, who was Secretary of War to Abraham Lincoln during the Civil War.
Strip District
It is believed that this market center of the city got its name because it is one long strip of shops and food purveyors. Read more about the Strip District here.
Summer Hill
This northern neighborhood of the city was once part of Reserve Township, and no one is sure how it got its name.
Swisshelm Park
John Swisshelm was a veteran of Valley Forge and moved to this eastern area after the Revolutionary War and operated a grist mill there.
T
Troy Hill
In 1833, as more people settled in this hilltop area above the Allegheny River overlooking the city, people began referring to the development as New Troy. By the end of the Civil War, it had morphed into Troy Hill.
W
West End
Originally this western end of the city was known as Temperanceville because the man who settled there disdained alcohol. When it was annexed to the city the name was changed to West End.
Westwood
Land developers in the early 1900s came up with this name for this west Pittsburgh community.