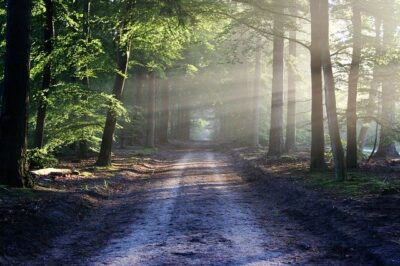 Indian Trails of Western Pennsylvania
June 6, 2022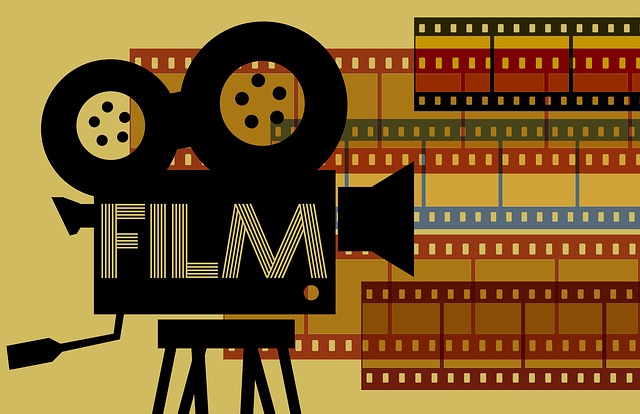 Pittsburgh: East Coast Hollywood
July 1, 2022

There are those men and women who carefully plan all aspects of a new business down to the design of the business card, the logo, and, of course, the team that will be assembled to make their dream come true. Then, there are those who wake up one morning and realize that they have a new business; they wonder if it has a chance to survive. That is how my business began.
In the early 80's I had a company that supplied basic souvenir items to local stores. These stores specialized in selling souvenir photo magnets and postcards to Pittsburghers who loved their city and to tourists looking for something memorable. I had a dozen or so styles of postcards, magnets (I love magnets) and keychains that I would sell to various stores.
At that point in time, The Shops at Station Square was my favorite territory. There were over a half dozen stores that would almost always look at my goods–And most of the time they would buy something. One of my favorite specialty shops at Station Square was a small, clean, and very organized establishment called The Paper Mill. Susan, the manager, would give me an order, and pay me as soon as I gathered her merchandise from my car. I would visit her every other week. That guaranteed me that once every 14 days I would be a superhero in the eyes of my family. Pizza Night. I could have used the money to pay some overdue bills, but we all like being a superhero every once in a while.
One memorable Friday, as I entered Susan's store, I was greeted by a loud, determined voice, "Nothing Today. I have problems."
At that point I only thought of Susan. I considered her not only a client, but a friend. I had to ask her what her problem was and see how I could help.
"There's nothing you can do," she shouted. "I've marketed brass Christmas ornaments over the last ten years and built up a demand for that product. Today I learned that my supplier signed an exclusive contract with Kaufmann's Department Store. There's nothing anybody can do."
"Brass what?" I replied.
"Christmas ornaments", she yelled as she walked quickly to the small desk in the back corner of the store. "Brass Christmas Ornaments", she repeated as she reached down and brought a gold-plated piece of metal in a gold gift box very, very close to my face.
"I'm sorry, Susan, I misunderstood," I awkwardly replied. "I have a supplier. How many would you like?"
The Only Problem
That evening, as I sat in my favorite pizza shop, I thought back to the look of relief that came over Susan's face when I told her that I could solve her dilema. The only problem was that I didn't actually have a supplier for brass christmas ornaments. It was April and I had to figure out where I could get 100 Pittsburgh Brass Christmas Ornaments made by the first of November.
When I visited Susan 2 weeks later it wasn't that hard to tell her that the ornament project was moving ahead. But it did become more difficult with every visit. It was late in May when I felt that Susan's faith in me was fading.
In the middle of June I called the few souvenir suppliers I knew to find out if they could help me track down a manufacturer of brass ornaments. I got one lead to a large company in New England. I called and talked to the sales department. They made it oh so clear to me that I was not the kind of customer they were looking for. They didn't deal with people who had one job to do. Then, I called the distributor who signed the contract with the department store to ask if they could tell me the name of their supplier. They politely told me that they would call me back with that information–they never did. I began to feel that this ornament venture was hopeless.
It was the first Friday in July when I stopped by to see Susan. I was ashamed at the spot I was in, but pleased to see that the display stand I gave her for magnets was almost empty. That joy faded quickly. Susan looked at me coldly and stated, "We don't need any of your goods".
A Last Ditch Effort
That Saturday, I joined my wife and daughters for a trip to a huge craft show in Westmoreland County. There didn't seem to be anyone there selling the kind of ornaments I needed. But, if they had any ornaments of any kind, I struck up a conversation with the vendor–one that I hoped would lead me to where I could go to have some brass ornaments made. All I got for asking my questions was an increasing feeling of frustration.
We were getting ready to leave the event when my wife stopped at a jewelry booth to check out their goods. I stood back not taking part of the conversation until I noticed the flat square gold box the craftsman was using to display some of his goods. I knew if a miracle happened and I found a way to have my 100 brass ornaments made I would have to find 100 boxes to put them in. So, I walked up to the counter and quickly told the gentlemen my story. I finished by asking if he would be willing to sell me 100 boxes should I need them.
"No," he said, "I don't have enough to finish my season, but I'll give you the name and phone number of our packing supplier. They're in New England."
Two days later I finished my call with the packaging supplier, overjoyed to learn that he would sell me the boxes. The great news was that he gave me the names of four or five companies in his area that made brass ornaments. The next day I was on my way to New England.
I don't remember why I didn't just pick up the phone, but I didn't. After visiting and getting rejected by a few firms, I found myself at my last chance. The sales rep whom I was talking to felt that we weren't a good fit; she wanted to deal with companies that could give her multiple jobs. However, after hearing about the bind I was in, she took pity on me. She gave me a tour–introduced me to the owner and the art department–and finally, we headed to her desk in the sales department. There, she wrote up the order and asked for my credit card. As I looked at the order, one thing stood out: I only needed 100 ornaments, but she had written 500.
"500 is our minimum," she said.
"I guess I can sell them somewhere,"  I replied. And I thought to myself, looks like I'm in the ornament business
A Superhero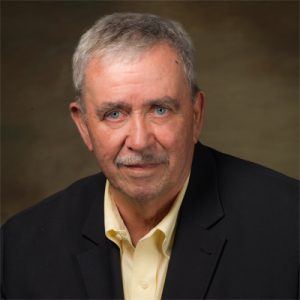 The next time I saw Susan, it was the last Friday in October. I walked in carrying a large box. " I hope you still want these," I said simply, but with a hint of pride. I handed her an ornament to examine. To my delight, she declared that they were the nicest ornaments she had ever carried!
Susan took the ornaments into her office and came back a minute later with an order for some souvenir items. As I was leaving her store an hour later, she called out, "See you in two weeks." 
"See you in two weeks, " I replied.
by Tom Pollard