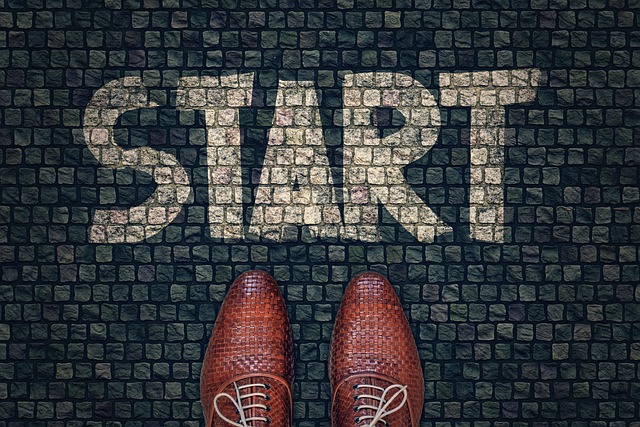 How It Started: Tom Pollard Designs
June 13, 2022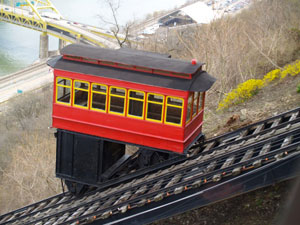 The Rise and Fall of the Duquesne Incline
July 11, 2022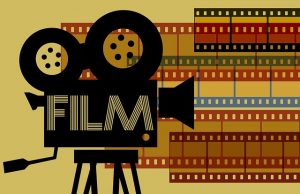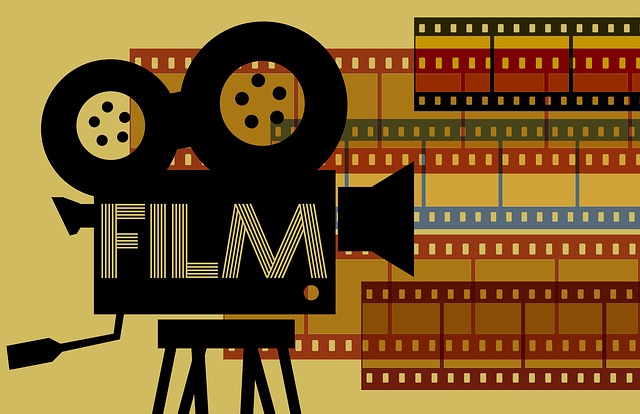 Long before Hollywood was written in white across the arid façade of Mount Lee in Los Angeles, America's on-screen entertainment headquarters was on the East Coast.[1] Thomas Edison, the man with the disputed claim for creating the moving film projector, had his studios on the East Coast and helped create moving pictures, nickelodeons, and movie theaters.[2] At the center of this nickelodeon boom was Pittsburgh.
5 Cent Theaters
Nickelodeons are the first theaters dedicated solely to film. The name was a combination of "nickel" and "odeon," the former noting the cost of admission, which was 5 cents, and the latter a reference to the ancient Greek term for theater.
Historians debate where the first nickelodeon popped up. Some speculate that the first nickelodeon opened on Smithfield Street in 1905, while others claim nickelodeons existed as soon as films were being made.[3] But one thing they do agree on is that Pittsburgh was at the forefront of movie theater madness. The city housed approximately 200 movie-only theaters by the mid-1910s. This isn't counting the theaters that offered Vaudeville acts or sideshows, and films.[4] All classes of Pittsburghers could enjoy a moment of entertainment for the low price of a nickel. According to Michael Aronson, theatergoers visiting The Royal Theater on East Carson Street could view, "Seven reels of pictures, a chance on a 'Big Live, Red Rooster,' and United Profit-Sharing Coupons". They undoubtedly offered a lot of entertainment for five cents.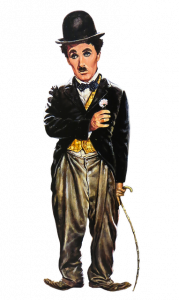 Who owned and operated these theaters? Many of the theaters were owned by immigrants and worked by their families. Three big names found while researching Pittsburgh's nickelodeon history include the Gorsek Family, John P. Harris and Harry Davis, and R.M. Gulick. These men competed amongst themselves and with many other theater owners in the city. Not only was there competition to have the best nickelodeon, but there was also competition between the companies that provided the equipment. Harry Davis used the Lumière Company's Cinématographe to project his films, while R.M. Gulick utilized Edison's Vitascope.
Regardless of which projector the theaters used, there was no doubt about what films were popular. Charlie Chaplin was a Pittsburgh favorite. His films could be shown in a lineup of other imaginative silent comedies or non-fiction films. It was a mixture of what could be shown. Another popular film from the time was The Great Train Robbery.
The Warner Brothers in Pittsburgh
Theater owners would get their films from the film exchanges and rent them at a fee to show them to their patrons. In fact, the Warner Brothers (yes, those Warner Brothers) ran one of these exchanges out of downtown Pittsburgh. Prior to opening their Bakewell building office, they operated theaters. Their first theater was the Cascade in New Castle. Edison Trust's insane fees for using their equipment eventually caused the brothers to sell their business and change how they approached the film industry. They eventually opened their own production company and moved west to Hollywood.
The Warner Brothers weren't the only famous names from Hollywood to get their start in the Pittsburgh nickelodeon business. Lewis Selznick, whose son produced Gone with the Wind, was a Russian immigrant who started as a jeweler in Pittsburgh. However, through an acquaintance, he started working in Pittsburgh's film industry. He worked with an exchange and eventually made his way into film production. Selznick worked with Universal Film Manufacturing Company, or Universal as we know it today.
Pittsburgh has been a hotspot for film entertainment since the beginning. the early history of nickelodeons, the Warner Brothers and Universal, surely prove that Pittsburgh is Hollywood East
By Bianca Labrador
[1] History.com Editors. (2018, March 27). Hollywood. History.com. https://www.history.com/topics/roaring-twenties/hollywood#section_3 
[2] Casey, K. (2021, January 8). The mystery of louis le prince: National science and media museum. National Science and Media Museum blog. https://blog.scienceandmediamuseum.org.uk/louis-le-prince-created-the-first-ever-moving-pictures/ 
[3] Tiech, J. (2012). Pittsburgh film history: On set in the Steel City. The History Press. 
[4] Aronson, M. (2010). Nickelodeon City: Pittsburgh at the movies, 1905-1929. University of Pittsburgh Press.