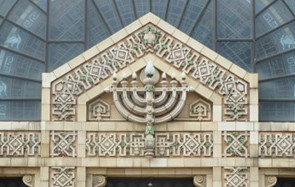 Jewish Immigrants Have Found a Home in Pittsburgh
December 7, 2015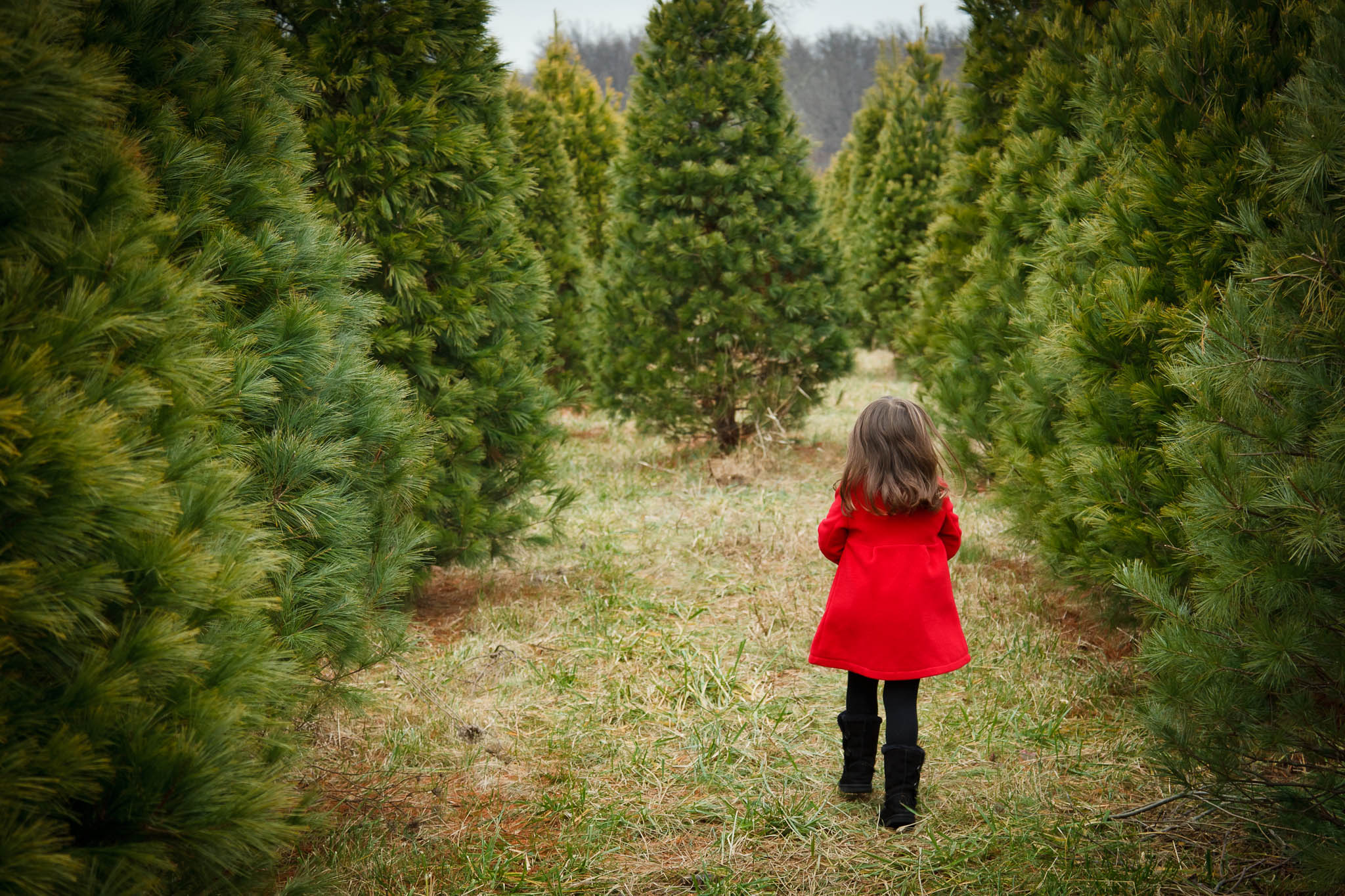 Cutting Down Your Own Christmas Tree in the Pittsburgh Area
December 8, 2015
In some society the same traditions are followed by everyone. Pittsburgh is not like this at all. Many of the early immigrants came from all over Europe. Today's immigrants originate from all over the world. When moving to a new country people will adapt in many ways. They also want to be sure to keep a connection to their original faith and culture. Below we briefly explore Pittsburgh's traditions and their origins or various ways nationalities keep their traditions alive.
German
Many of our quaint, charming Christmas customs come from the Germans. The season is kicked off on December 5th, 6th or 19th depending on location. St. Nikolaus Day, also called the Feast of Saint Nicholas, is observed by leave your shoes out that night to have St. Nick fill them with treats. The Christmas tree tradition dates back to the 16th Century. Prince Albert, the German husband of England's Queen Victoria, is credited with making it so popular that English homes began to include them as part of their holiday celebration. In Germany, it is popular for towns to host "Christkindl Markets," where you can purchase ornaments and partake in German treats like stollen, Germany's version of the fruitcake.
English
Charles Dickens' A Christmas Carol is the definitive primer for an English Christmas. From the English, we have acquired the custom of sending Christmas cards, Christmas caroling, and hanging stockings by the chimney. Dinner is usually a turkey or goose, mince pies, and the Christmas pudding. The English also pull Christmas "crackers" at Christmas dinner. The cracker is a colored paper wrapped tube twisted on the ends. It contain a party hat, toys, or trinkets. A person gets on either end of the cracker and gives it a yank. This results in a cracking/popping sound as the tube opens and the prizes are freed. The day after Christmas, known as Boxing Day, is also a holiday in the English Commonwealth. Its origin is believed to have come from the time when service workers and tradesmen were given gifts and the day off. Today, people visit loved ones and enjoy buffets and leftovers, many of which include a ham.
Greece
Most Greeks practice the Orthodox faith. Many Eastern Orthodox churches follow the Gregorian calendar, observing Christmas on January 7th. However, the Greek Orthodox churches in the United States observe it on December 25th. Greeks celebrate Christmas in a less commercial manner than some of their counterparts. The best of the Greek celebration might be their pastries. Baklavas and melomakarona are just two delicious treats. The Christopsomo, which means Christ's bread, is a special bread that features a cross on the top. Greeks tend to eat pork on Christmas. They sing carols and display Nativity scenes. Greeks celebrate St. Basil the Great's feast, on January 1st, with an exchange of presents.
Italian
The Italians do Christmas Eve in style with the Feast of the Seven Fishes. Everything from squid to smelts may be on the menu. Many Italians feast on the traditional baccala, salted cod in tomato sauce. St. Francis of Assisi is credited with creating the first crèche, and Italians have embraced the tradition of setting up Nativity scenes. Many homes display presepe or Nativity scene. Pittsburghers have embraced this practice. One of the city's most beloved Christmas destinations is the Pittsburgh crèche, the Nativity scene, installed each holiday season on Grant Street. The life-size display is modeled after the one at the Vatican.
Irish
If you put candles in your windows, hang a holly wreath on your door, or suspend some mistletoe, you can credit the Irish for these Christmas customs. Candles in the window symbolizes an invitation to Joseph and Mary to seek this home for shelter. Decorating with holly and mistletoe dates back to Ireland's pagan days. At that time Celts used those plants as they were plentiful in December and were credited with magical powers. They also gave us the custom of leaving milk and cookies for Santa. After the Christmas Eve dinner, the table was set with a pitcher of milk and sweet bread. The door was left unlocked so that Mary and Joseph, or any travelers, would be welcome. This "Laden Table" morphed into cookies and milk. One tradition that is not so prevalent in America, but you may want to consider, is Little Women's Christmas. Celebrated on January 6th, the Feast of the Epiphany, women take the day off for fun. For any woman who has shopped, wrapped, cooked, baked, and entertained for Christmas, this custom sounds like a great idea and a reward for making a wonderful holiday season.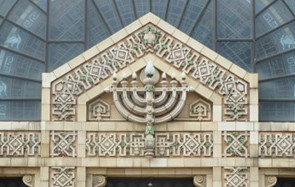 Jewish
You've got to love a holiday that celebrates with fried foods. Hanukkah can fall anytime from November 28th to December 26th and commemorates two miracles. The first one celebrates the victory during the second century B.C. of the Maccabees. It was a small army of Jews who, while greatly outnumbered, triumphed over the Greeks who occupied the Holy Land. The Greeks were trying to impose their religion on the Jews. When the Jews liberated their Temple they tried to light the menorah, which is a seven-branched candelabra used in worship. They found only a day's supply of oil, and it would require eight days to purify more. The second miracle occurred when what little oil they had lasted for eight days and nights of burning. Jews light a candle each night of Hanukkah and many exchange gifts. To remember the significance of the miracle of the oil. Jews celebrate with foods fried in oil. A particular favorite is potato pancakes known as latkes. It is also customary to spin the dreidel, a four-sided top with each side marked with a Hebrew letter. Winners of the spin receive gelt, gold foil-wrapped chocolate coins.
Mexico
Many of the Christmas customs observed by Mexicans have come from Spain and have a European influence. For nearly two months, Mexicans celebrate with a series of minor and major holidays. They begin with feast of the Virgin of Guadalupe on December 3rd. She is the patron saint of Mexico. The festivities conclude with a Candlemas celebration on February 2nd. It commemorates the presentation of the child Jesus at the temple. However, the highlight of the season is Christmas. After a late night Mass on Christmas Eve, Mexicans celebrate like their Italian neighbors with a feast featuring bacalao, which is salted cod. The children play with sparklers, which are known as luce de Belen, or Bethlehem lights.
Poland
On Christmas Eve the Polish observe Wigilia, or vigil, as they await the arrival of the baby Jesus. They lay a bed of straw or hay under a white table cloth. Thisrepresents the straw of the manger and Mary's veil. Then the eldest woman at the celebration blesses oplatki, thin wafers similar to Communion hosts, that have Christmas scenes stamped on them. She then breaks off a piece and shares it with the rest of those gathered at the Wigilia. The Christmas Eve dinner includes borscht with mushroom soup as well as noodles with poppyseeds and other traditional dishes. On Christmas Day kielbasa and ham are served. They have their own version of the creche called szopka, decorative structures. Many resemble famous cathedrals and churches in miniature form. They are made from lightweight material and then covered with shiny foil paper. There are so many winter holidays celebrated by the various nationalities, ethnicities, and religions in Pittsburgh. If you made a friend from each group and shared in their celebrations, you could literally party with them from late November to the beginning of February. This is just one more reason to love living in Pittsburgh.