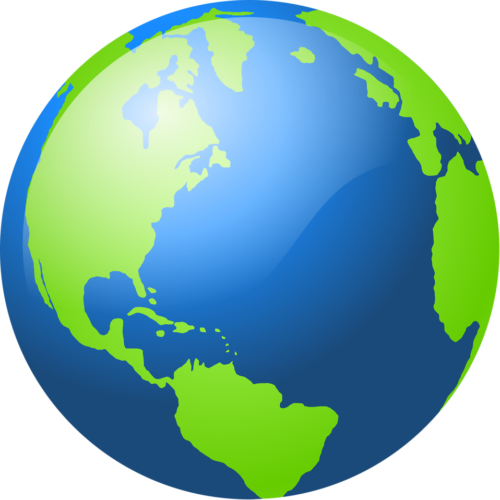 Ethnic Holiday Traditions Pittsburgh-Style
December 7, 2015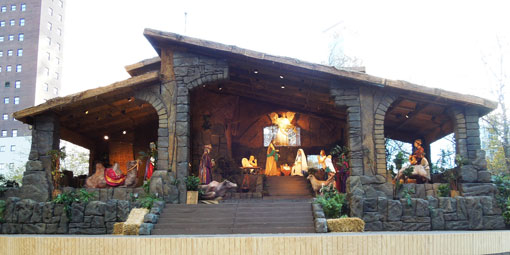 The Pittsburgh Creche
December 8, 2015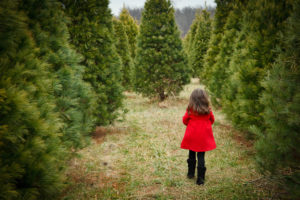 Nothing smells more like Christmas than the scent of a freshly cut tree, and for making holiday memories, nothing surpasses loading the family into the car and visiting a nearby tree farm or nursery to chop down your own tree. One thing to keep in mind when visiting a tree farm is to dress for the weather, paying special attention to footwear. You may want to wear waterproof boots as it can be muddy or slippery. Also, be sure to check the farm's website for hours of operations, what services they offer (trimming and wrapping of trees), if they transport you to the trees, what types of trees are available, what types of payment are accepted, and driving directions.
Below is a list of some of the farms in the area where you can cut-your-own Christmas tree.
Allegheny County
Nutbrown's Christmas Tree Farm
For more than 50 years, the Nutbrown family has been growing choice Christmas trees at their Carnegie-area farm. They have thousands of live trees from which to choose.
Trax Farms
Trax Farms in Finleyville has a limited number of cut-your-own trees, and you will need to schedule an appointment to be taken out to select your tree.
Beaver County
Allison's Christmas Trees
Allison's Christmas Trees, located in Aliquippa, is open daily from the day after Thanksgiving until December 21st so that you can come and select the perfect Christmas tree.
Bertovich Evergreen Christmas Tree Farm
Bertovich's has more than 2,000 trees from which to choose at their Industry, Pennsylvania farm. Tractor-driven wagon rides take you out the fields, making memories that last for years.
Buchanan's Evergreen Farm
Since 1978, Buchanan's Evergreen Farm has been making the season bright by providing Christmas trees. Located conveniently between Pittsburgh International Airport and the Pittsburgh Post-Gazette Pavilion on Route 18, Buchanan's has more than 100 acres of trees.
Hozak Farms
In addition to offering cut-your-own trees, Hozak Farms can help you to decorate your tree. When you visit, be sure to drop by the Christmas Barn where you can find ornaments, lights, and garlands. The farm is located in Clinton.
Butler County
Grupp's Christmas Tree Farm
Grupp's offers five varieties of trees for you to cut: Scotch Pine, Blue Spruce, Douglas Fir, Canaan Fir, and Concolor Fir. Located in Harmony, they also have pre-cut Fraser Firs.
Lake Forest Gardens
Lake Forest Gardens offers Canaan Fir, Douglas Fir, Fraser Fir, and Colorado Spruce trees for you to cut down at their Fombell location. They also offer pre-cut trees.
Washington County
Simmons Farm
Simmons Farm in McMurray has a limited number of cut-your-own trees. It is advised that you call to see if any remain before venturing out to the farm.