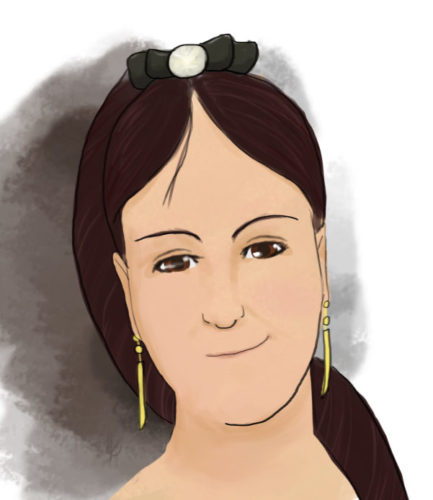 Mary E. Schenley
February 11, 2015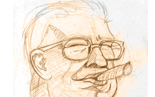 Art Rooney Sr.
February 11, 2015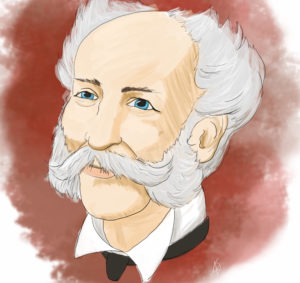 All-American favorites such as french fries, hamburgers and hot dogs just wouldn't be enjoyed in quite the same way had Henry John Heinz not come along.  He is responsible for that wonderful condiment known worldwide as Heinz Ketchup.  He didn't invent ketchup, he just perfected it!  The road to the creation of Heinz ketchup started when Henry John Heinz was born on October 11, 1844, on the south side of Pittsburgh in an area called Birmingham.
Early Years
Henry John was the oldest of eight children born to German immigrants, Frederick Heinz and Margaretta Schmit.  When he was five his family moved to the nearby village of Sharpsburg.  Henry got his strong religious beliefs from his parents and his school at Grace Church in Sharpsburg.  In the basement of this home, Henry's mother made pickles.
It was there that Henry learned to grind the spices for the pickles from his father.  Henry, it seems, was a salesman from his earliest days selling the excess produce from his mother's little four acre garden to the local grocers.  Before Henry reached the age of 17 he sold over $2,000 worth of produce out of that garden in one summer alone.  Henry would take the canned pickles around town to sell them as well.  It was also in that basement that Henry learned to grind horseradish which would be the cornerstone of his first official business.
Henry's father had a brick manufacturing firm in which Henry would work once he grew a little older.  Henry's parents had their sights set on him becoming a preacher.  When he was 14, his parents enrolled him in the Allegheny Seminary.  But he choose a different path.  Given his early successes, he felt his future was in business.  Henry took bookkeeping classes at Pittsburgh's Duff's Mercantile College all the while working at the brick business.  He became the bookkeeper at the brickyard as well as his father's assistant.  He came up with new methods which enabled them to make bricks in the winter months as well as during the summer.
When Henry was 21 he wanted to try something of his own.  He started to sell grated horseradish on the side.  He eventually decided that brick making was not for him and focused on his horseradish business which, by that time, was doing quite well.  Henry, who would go on to become a brilliant marketer of his products, wanted to show the purity of the horseradish, so he started to package the horseradish in clear glass bottles.  He began carrying his product in a basket and, as the business grew, acquired a pushcart.  When he outgrew the pushcart, he found he needed a horse and wagon, a Studebaker rig, which he ended up calling the "Heinz Hitch".  His customers were now area grocers as well as individual families.
Taking the Next Step
The year 1869 was a big one for Henry.  It was the year he married Sarah (Sallie) Sloan Young, a daughter of Irish immigrants. It was also the year he and a friend, Clarence Noble, went into business together.  In its earliest days their company was called Anchor Pickle and Vinegar Works.  They changed the name to Heinz, Noble and Company in 1872 and moved the business from a room in a small building in Sharpsburg to a large four-story building on the north side of Pittsburgh.  They produced an assortment of bottled products such as pickles, celery sauce, jams and jellies along with their pure grated horseradish.   The business was doing well and the bottled horseradish was their most profitable product.  As it grew, they established warehouses in Chicago and St. Louis.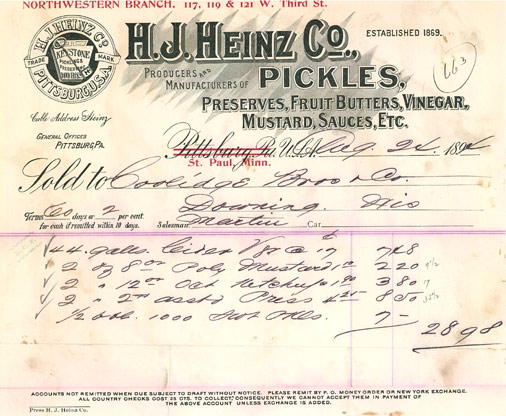 Clarence Noble retired after three very successful years in the business.  What followed, though, was something Henry did not anticipate.  Due to the panic of 1873 and the economic chaos that followed, an oversupply of horseradish brought the price to almost nothing.  He was forced to declare bankruptcy.  It seems that no one wanted to pay for Heinz' horseradish when they could get it elsewhere for less.
New Beginnings
As we all know by now, Heinz did not give up on the food industry.  The collapse of the horseradish business sent him head first into the bottled food industry.  In 1876 he restarted his business when he introduced the now world-famous tomato ketchup Henry .
The new company, now including help from his brother John and his cousin Frederick, was called F. & J. Heinz.  Starting with 53 employees who were producing ketchup, celery sauce, pickles and sauerkraut, vinegar was eventually added to the Heinz line of products in 1882.  All of the Heinz products were made with the finest ingredients.  Henry changed the name of the company to the H. J. Heinz Company when he bought controlling interest in the company from his brother in 1888.
Heinz was always thinking a step ahead with regard to his business.  His company was growing at a quick pace but he saw a broader market than what he had in his future.  In 1886 Heinz stated "Our field is the world."  This was said after he made his first sale overseas while on a family vacation in Europe to the food buyer for Fornum & Mason in London.  Just two decades later, through the efforts of Heinz's great sales force, Heinz products were available all over the world.
By 1908 Heinz had distribution agencies in 21 cities throughout the world.  As the eating and buying habits of people changed over the decades, so has the Heinz product line.  As people started eating out more, the Heinz products started showing up in restaurants and diners.  When the trend toward easy preparation and convenience became important, the products were changed to meet those needs.  Heinz knew that his products had to be high quality, tasty, convenient, and a good value because he knew that the homemaker of the day could just as easily can her own produce for her family to enjoy.
Heartache for Heinz
After 25 years of marriage, in 1894, Henry's beloved Sallie died after a short bout with double pneumonia. He was left broken-hearted.  Throughout those 25 years, Sarah provided him with a home that was beautiful, lively and religious.  She was the ideal wife for Henry, supportive in all of his business plans and often accompanying him on his many trips abroad.  They had five children together: Irene, Clarence, Howard, Robert and Clifford, although Robert died just a month after his birth.
Reaping the Benefits of Years of Hard Work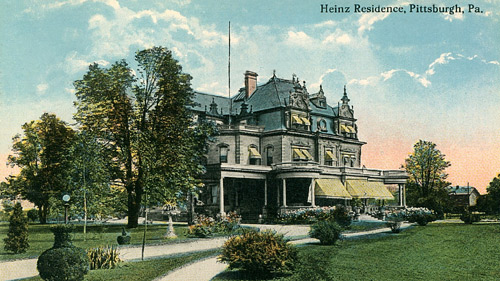 By this point, Heinz was both a millionaire and a national celebrity.  Heinz, known as the "pickle king", was as successful as Henry Clay Frick and Andrew Carnegie.  Henry built a large and spacious mansion in 1892 in the Homewood section of Pittsburgh, then known as "Millionaires' Row".
He called his home "Greenlawn" and filled it with his collections of artwork which he amassed during his travels throughout the world.  His home was three stories tall and resembled a French chateau.  It had over 30 rooms and 7 bathrooms.  The vestibule had a mosaic floor displaying Heinz's monogram.  His estate also had a stable, tennis court and 10 greenhouses.  He particularly enjoyed collecting old watches, tapestries, ivory carvings and pottery which were on display in his home.  When the collection outgrew his home, he filled several rooms in the Carnegie Institute with them.
Unfortunately, Greenlawn was torn down in 1924, five years after his death.  Heinz's children tried to find a buyer for their home, and they even offered to donate it to the City of Pittsburgh, but that offer was turned down.  All that remains today is a low stone wall, the cast-iron front fence along Penn Avenue, and the carriage house which was converted into a single-family home.
The H. J. Heinz Company became a corporation in 1905 with Henry John Heinz as the president of that corporation, a position he held until his death.  His son, Howard, took over that post after his father's death.
Henry died in his home from pneumonia on May 14, 1919, six months short of his 75th birthday.  He was buried in Homewood Cemetery.
By Diane Gliozzi