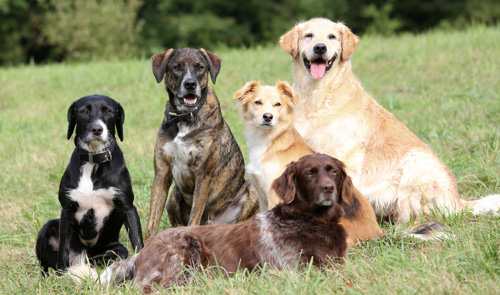 Pittsburgh Area Kennels
February 16, 2018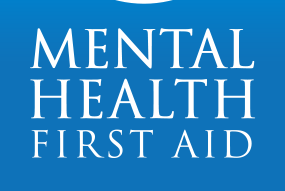 Mental Health First Aid Offers Answers and Hope
February 28, 2018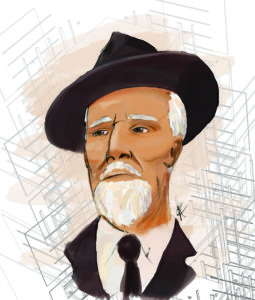 While some may argue that Frank Lloyd Wright is the architect most associated with Pittsburgh because of his design of the celebrated Fallingwater. Others may cite Daniel Burnham because of the numerous buildings he designed for Pittsburgh. No one would argue that Henry Hornbostel was the architect who not only created masterpieces in Pittsburgh but did it with unsurpassed style.
Early Career
Hornbostel was born in 1867 in Brooklyn. He graduated in 1891 from Columbia University with a degree in architecture. While there, he distinguished himself as a gifted student, and astonished his classmates and professors with his gift for perspective drawing. His considerable talent landed him a spot at the coveted Ecole des Beaux-Arts, in Paris, France. Hornbostel was a student there from 1894 to 1897.
When Hornbostel returned to the United States, America was experiencing a period of great prosperity. The Civil War was in the past, and America was growing and establishing itself as a world power. Industrialists like Andrew Carnegie, Henry Clay Frick, and Henry W. Oliver were changing Pittsburgh into an economic powerhouse. Flush with cash, these industrialists dreamed big and looked to construct buildings that would reflect their vision. If ever a man was made for his time, Hornbostel certainly was.
Hornbostel was a devotee of the Beaux Arts architectural style that he studied in France. The style recalled Greek and Roman temples and featured heavy ornamentation, columns, and arches. That architectural style appealed to the larger than life industrialists of Pittsburgh.
Architect and Academic
In 1904, Hornbostel and his partner, John Mead Howells, won the design competition for the new school,  Andrew Carnegie planned to build in Pittsburgh. Originally called Carnegie Tech, the school is now known as Carnegie Mellon University. Hornbostel applied that grand Beaux Arts architectural style to Carnegie Tech. The architectural pair designed the original buildings on campus including Baker Hall with its tiled staircase, Hammerschlag Hall with its iconic tower, and the College of Fine Arts building with its sculpture niches and muraled ceilings. Hornbostel became so entrenched at Carnegie Tech, that he became the founding professor of the Department of Architectures and Dean of the College of Fine Arts.
But Hornbostel's genius wasn't limited to Carnegie Tech. He also designed Pittsburgh's City-County Building, Soldiers and Sailors Memorial Hall, Temple Rodef Shalom, Webster Hall, the University Club, the Grant Building, and the Schenley Apartments. Of the 228 designs Hornbostel created, 110 them were for Pittsburgh buildings.
Outside of Pittsburgh, Hornbostel designed the buildings for Emory University in Atlanta, City Hall in Oakland, California, and the Hell Gate Bridge in New York City. Twenty-two of his designed works are listed on the National Register of Historic Places.
With the dawn of the Great Depression, Hornbostel's architectural career slowed as many lost their wealth and architectural tastes changed. He was forced to into public service work. He became the Allegheny County park's director. Under his supervision the department expanded the Allegheny County Airport and designed South Park Golf Club.
Hornbostel retired in 1939.
Life Outside of Work
While his career is notable on its merits alone, it is his reputation of being a bon vivant that separates Hornbostel from his peers. Sporting a neatly trimmed Vandyke beard and red string ties (rumored to be ladies' silk garters), Hornbostel loved a good time and lived life on his terms. He was noted for driving around the city in his Packard convertible with his dog in the passenger seat. Hornbostel and his first wife, Martha, introduced the Beaux Arts Ball at Carnegie Tech, where he would don elaborate costumes such as Charlemagne. Students knew him for having a pet monkey. When the monkey died, students at Carnegie Tech held an over-the-top funeral for the pet. Many believe that the monkey is buried somewhere in Schenley Park.
When he was 50 years old, Hornbostel enlisted in the U.S. Army to fight in World War I, earning the rank of Major. Because being gassed was a hazard of that war, soldiers were required to be clean-shaven to be able to wear gas masks; however, Hornbostel argued with his military superiors that he should be able to keep his signature Vandyke beard. He contended that he could don a gas mask over his beard and still be safe. Major Hornbostel prevailed.
His first wife, Martha, with whom he had two sons, died in 1931. A year later he married Mabel Weston, a teacher at Peabody High School, who was 30 years younger than him. They retired to Harwinton, Connecticut, where he died in 1961 at the age of 94.
Whether it was in designing buildings, drawing in perspective, attending parties, or serving in the armed forces, Henry Hornbostel did it supremely well and with inimitable style and panache. His legacy remains in the grand buildings all around our city.
By Janice Lane Palko