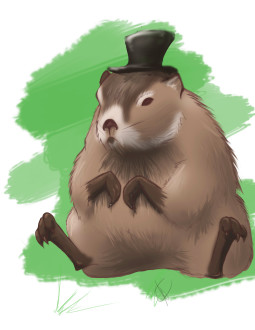 Punxsutawney Phil: Often Imitated, Never Duplicated
February 1, 2016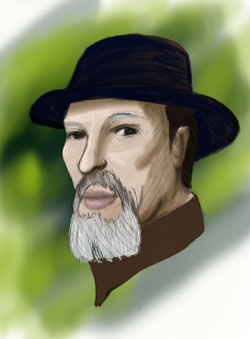 August Wilson: Pittsburgh's Playwright
February 8, 2016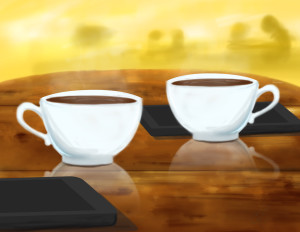 Coffee shops provide great drinks and a great place to relax or hold a meeting. A coffee shop provides a great venue for business or casual get togethers. In years past, business leaders often met in smoke-filled social clubs or over three Martini lunches at restaurants, but with the passage of time, the coffee shop has supplanted those clubs and restaurants as the place to conduct a business meeting or simply to meet with a friend. How would networking exist without coffee shops? We all know the names of the big chain coffee shops, but being a small business ourselves, we like to patronize independent coffee shops. Below are some of our favorites.
21st Street Coffee & Tea
Tea gets equal billing with coffee at 21st Coffee & Tea. Enjoy your favorite beverage in the heart of the bustling Strip District.
Anchor & Anvil Coffee Bar
In addition to coffee and other drinks, Anchor & Anvil serves snacks, soups and sandwiches in the heart of Ben Avon.
Big Dog Coffee
Drink coffee and tea on the South Side while enjoying gelato along with a variety of other sweets in a café that opened in 1898 originally as a bakery.
California Coffee Bar
They serve the mind and body with organic, fair-trade coffees, teas and light bites sourced from locals in the North Side's Brighton Heights neighborhood.
Carnegie Coffee Company
Enjoy a bright and cheery ambiance in Carnegie while quaffing your favorite café drink at the Carnegie Coffee Company.
The Dancing Bean
Located in the Caste Village Shoppes, the Dancing Bean serves coffee and a whole "latte" more, including lunch and dessert.
Delanie's Coffee
Delanie's serves coffee, smoothies, sweets, and sandwiches. Located in South Side, the décor is updated often with works of art from local artists.
Espresso A Mano
Since 2009, Espresso A Mano has been serving coffee and espresso in two of Pittsburgh's most trendy neighborhoods: Lawrenceville and South Side.
Generoasta
Coffee is good, but doing good is even better. At Generoasta in Warrendale, the coffee shop takes pride in aiding local charities.
Judy's Java Joint
Serving gourmet hot and cold drinks, as well as scrumptious pastries and more, Judy's Java Joint is located in the Ruthfred Shopping Center.
LaBella Bean Coffee House & Eatery
LaBella Bean in Bridgeville serves over 15 different coffees and more than 12 varieties of tea. It is open seven days a week.
La Prima Espresso Company
La Prima has several locations around Pittsburgh and is known for hand-roasting their organic fair-trade coffees.
Three Little Birds Café & Juice Bar
In addition to the usual coffee drinks and light fare, Three Little Birds in Glenshaw serves fresh juices and smoothies.
Orbis Caffe
Orbis Caffe in Mt. Lebanon serves a wide variety of café drinks and sweets as well as quiche, breakfast wraps, soups, and sandwiches. Each month, they feature a different country's cuisine for their Sunday brunch.
Tazza D'Oro
Tazza D'Oro means "cup of gold," and you will treasure the coffee that changes monthly. It has three locations: Highland Park, Millvale, and on the campus of Carnegie Mellon University.