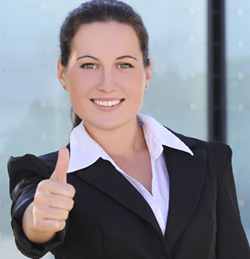 The Pennsylvania Center for Women and Politics
February 11, 2015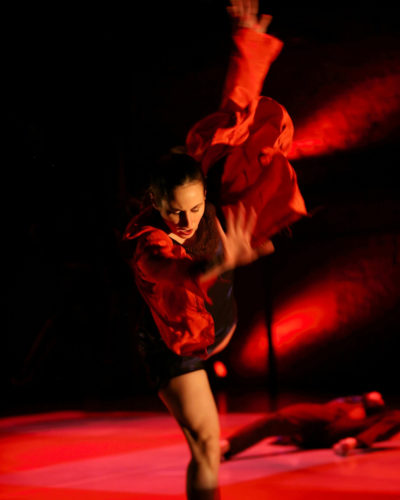 Attack Theatre Conquers Pittsburgh
February 11, 2015
Though not Paris, where dogs seem to have free rein in the City of Lights, even going to bistros, salons, and on the metro with their owners, Pittsburgh is nonetheless a pooch-friendly city.
Lewis and Clark (& Seaman)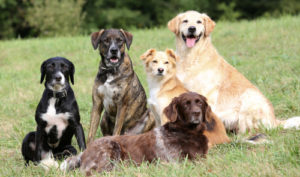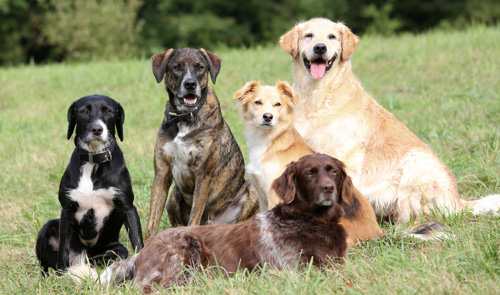 One of the earliest recorded dogs in the area was Seaman, a Newfoundland, who belonged to Captain Meriwether Lewis and accompanied Lewis and his partner, William Clark, who were commissioned by President Thomas Jefferson to lead an expedition in the early 1800s to explore the West. Some believe that Lewis purchased the dog near Pittsburgh for $20, a large sum in those days.  Seaman is referred to in Lewis' journal from the outset of their embarkation from Pittsburgh on August 30, 1803. Lewis also writes that the Shawnee and Delaware Indians were fascinated by this breed of dog. It was one the Indians had never before seen. They offered to trade valued beaver skins to purchase Lewis' canine companion.  Lewis refused.
Canine Nobility in Pittsburgh
During the late 1800s an aristocrat named B. F. Wilson called Sewickley home.  Count Noble was his Llewellin setter born in 1879. The champion bird dog was so well-known that when he expired in 1891, the New York Times published the birder's obituary.  According to it, in 1880, Count Nobel won the national amateur derby.
"So well known was the Count that he was seldom entered at the leading bench shows, as the owners of other famous setters objected to competing for prizes where the Count was entered.  However, most kennel clubs made it a point to offer special inducements to have him shown as an extra feature," wrote the Times.  The stuffed and mounted dog is still on display at the National Bird Dog Museum in Tennessee. After its century long display at the Carnegie Museum of Natural History.  In case you pine for the old Count, you may visit his likeness in a portrait that still graces the Duquesne Club's reading room.
Humane Society and Animal Rescue League of Western PA
In 1874 the Western Pennsylvania Humane Society was established. The five founders, whose dream was to shelter homeless animals, came together and opened their first location in East Liberty. In 1912, the league entered into a contract with the city to take care of the large number of strays in the area.  A horse-drawn carriage and then a Harley-Davidson motorcycle were the first vehicles used to round up the animals.  Over the decades the Animal Rescue League has served the area and our animals through rabies epidemics and downturns in the economy, they've even expanded to care for wildlife. As an open-door facility it turns no animal away. In existence for almost 150 years it cares for the welfare of animals, pet owners and the community.
Animal Friends of Pittsburgh & More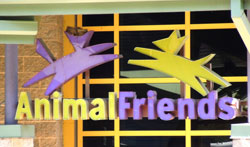 Another shelter for animals in the area is Animal Friends. It was formed in 1943 to help care for the pets of soldiers who had to leave them to fight in World War II.  In March of 2006 it opened the Caryl Gates Gluck Resource Center on Camp Horne Road in Ohio Township.  This state-of-the art facility offers everything from pet loss support to pet parties. It also hosts numerous events throughout the years such as Bow Wow Bingo and the Pittsburgh Pup Crawl.
Other pet-friendly events in Pittsburgh include the Pittsburgh Pirates Pup Night. This is when baseball fans can take in a game with their furry friend. A special section is reserved for fans and their pets and fun activities are planned for both pets and owners.
The Western Pennsylvania Kennel Association was chartered in 1933 and has been holding dog shows since 1938.  The show is usually held in the spring and hundreds of dogs strut their stuff to compete for honors.  The association also provides information on the various breeds and training classes.
Pampering a Pittsburgh Pet
Perhaps you'd like to pamper your pooch.  Nemacolin Woodlands Resort in Farmington, Pennsylvaniahas a pet Resort and Spa.  There your dog can experience la dolce vita with mini massages, berry facials and nail grinding and "pawlish." It also offers luxury kennels and obedience training. As a Pet Proud facility it incorporates pets into the daily activities of the family, enabling both family and pets to enjoy the Nemacolin experience.
But you don't have to go to a scheduled event to have fun with your dog. Several city and county parks in the area offer off-leash areas where dogs can roam free and get some exercise while socializing with other canines.  More and more restaurants are welcoming dogs to their establishments. You may even notice bowls of water placed outside many shops in the area for thirsty pets to refresh themselves.
Larry's Laundromutt on Ohio River Blvd. in Sewickley makes giving your dog a bath a much more enjoyable experience.  Larry's Laundromutt is a do-it-yourself dog washing facility. You can wash your dog there and get a clean canine without all the mess at home.   The Laundromutt also provides services for those who would rather Larry's do it.  In addition, Larry's Laundromutt schedules various promotions and events throughout the year including Yappy Hour, where it is reported that the favorite drink is a "little of the hair of the dog that bit you."
Whatever you choose or wherever you go in Pittsburgh, your dog is sure to be the toast of the town.
By Janice Lane Palko