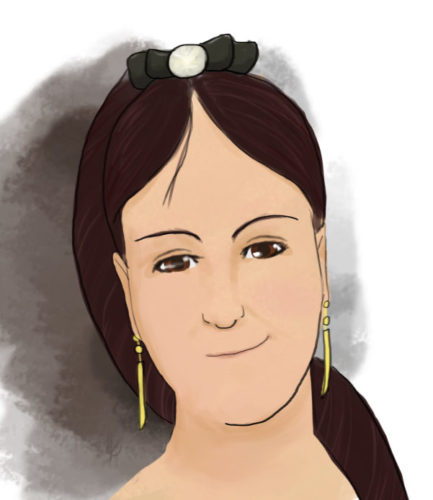 Mary E. Schenley
February 11, 2015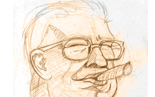 Art Rooney Sr.
February 11, 2015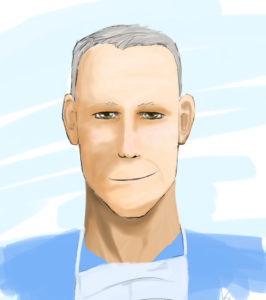 Sometimes when genius is in your midst, you fail to appreciate it fully. It often takes time to realize the significance of another person's accomplishments. That is how it is was with Dr. Thomas E. Starzl. Those who lived in the area while Dr. Starzl was making breakthrough after breakthrough in transplantation surgery almost became accustomed to his innovations. If we take a step back and look at the man's career its astonishing. He made a huge mark on the medical community, his patients, and the world.
Through his pioneering work in liver transplantation surgery, Dr. Starzl has rightly garnered the name, "The Father of Modern Transplantation." Dr. Starzl gained the most fame for his accomplishments while in Pittsburgh. However, Starzl's work in transplantation began years before.
Early On
Thomas E. Starzl was born March 11, 1926, in Le Mars, Iowa. His father, Roman Starzl, was the editor of the local newspaper. His mother, Anna Laura Fitzgerald Starzl, worked as a nurse. While growing up, Starzl worked at the newspaper doing various jobs.  He credited his surgical skills, to the dexterity he gained while sorting type at the publication. His mother's long battle with breast cancer prompted an interest in medicine. Sadly, she succumbed to the disease before he graduated from college.
Dr. Starzl Education
An excellent student and athlete, Starzl enlisted in the Navy and attended Officers Training School at Westminster College in Fulton, Missouri, in 1944. After his discharge from the Navy, he finished his biology degree at Westminster College in 1947. In the fall of that year, he entered Northwestern University Medical School in Chicago, Illinois. After completing three years of medical school, Starzl left for a year to work with Dr. Horace W. Magouin. Magouin was a Professor of Neuroanatomy and a world-renowned researcher of the nervous system. In 1952, while working there, he earned a Ph.D. in Neurophysiology from Northwestern. He simultaneously earned his Medical Degree with Distinction.
Dr. Starzl honed his surgical skills at Johns Hopkins University Hospital in Baltimore, Maryland. He completed a fellowship and residency there. It was also in Baltimore that he met his wife Barbara, with whom he had three children: Timothy, Rebecca, and Thomas.
After four years at Johns Hopkins, Starzl moved to Miami, Florida to take a position at Jackson Memorial Hospital. The hospital had one of the busiest emergency rooms in the nation. In the short span of two years he performed nearly 2,000 major operations. This was 10 times the workload of the average resident surgeon. His interest in transplantation surgery emerged, and he began to experiment with grafting the livers of laboratory animals.
He then returned to Chicago as a resident surgeon in the Veterans Administration Research Hospital. His liver research continued as a side projec. His outstanding work led to his nomination for the Markle Scholarship at Northwestern University. He was also a member of the faculty there. It is an honor given to a small number of promising young physicians in academic medicine. He proposed further research on the liver. At the time, no successful organ transplants had been performed in any species. Starzl had big ideas about how to solve the problems that prohibited liver transplants. He rejected the honor and instead, accepted a position in Denver, Colorado. As an Associate Professor of Surgery at the University of Colorado of Medicine it afforded him greater opportunities to conduct his transplant research.
First Human Liver Transplant
After five years of research, he attempted the first human liver transplant trials. Sadly, his patients died within days of the operation. Starzl then thought it best to start with a less complicated organ transplant. He performed his first successful kidney transplant in 1962. Kidney transplantation became more common once he combined the surgery with anti-rejection drugs. His success in kidney transplants did not pull him away from his ultimate goal. In 1967 Dr. Starzl would finally realize his goal of a successful liver transplant.
During the next 13 years, he and his team would perform 200 liver transplants and 1,000 kidney transplants at Colorado General and Denver Veterans Administration Hospitals. He also began to use a new anti-rejection drug, cyclosporine. This drug would revolutionize transplantation surgery. By the late 1970s, the survival rate for liver transplant patients would rise to 40 percent.
While his professional life flourished, Starzl's personal life floundered. His wife divorced him and his father and sister both died. Ironically, his sister died from liver disease that he could not address.
Pittsburgh Bound
In 1981, he accepted an position as Professor of Surgery at the University of Pittsburgh. It was at this time he met his second wife, Joy Conger. He also served as Chief of Transplantation Services at Presbyterian University Hospital (now part of the University of Pittsburgh Medical Center), Children's Hospital of Pittsburgh, and the Veterans Administration Hospital. In 1985, he established the Pittsburgh Transplantation Institute. It became the largest transplant program in the world.
Dr. Starzl began working with a new anti-rejection drug, known as FK506 (tacrolimus). His results with it were phenomenal. In 1989, he announced the findings of his work. He found that FK506 was 50 to 100 times more powerful than cyclosporine. The FDA ultimately approved FK506 for clinical use. This drastically improved the survival rates for all transplant patients. Additionally, this made transplantation of the intestine possible for the first time.
In 1990, Starzl underwent coronary bypass surgery and retired from surgical and clinical practice the following year.  He then put his efforts exclusively on research. In addition to his research work, Dr. Starzl has served as President of the Transplantation Society. He was also the founding president of the American Society of Transplant Surgeons and the Transplant Recipients International Organization.
Published Scientist
Dr. Starzl is one of the most published scientists in the world with more than 2,000 published papers. In 1996, the Institute for Scientific Information identified him as the most cited scientist in the field of clinical medicine. It was in this same year that the Pittsburgh Transplantation Institute was renamed the Thomas E. Starzl Transplantation Institute.
During the span of his career, Dr. Starzl has received most of the major awards of the medical profession and has been decorated by numerous countries. He is among the few Americans to ever be inducted into the National French Academy of Medicine. In 2004, President George W. Bush awarded him the Presidential National Medal of Science.
Dr. Thomas Starzl passed away March 4th, 2017. He left behind a legacy. He was a medical pioneer with accomplishments that saved so many lives and continues to do so.