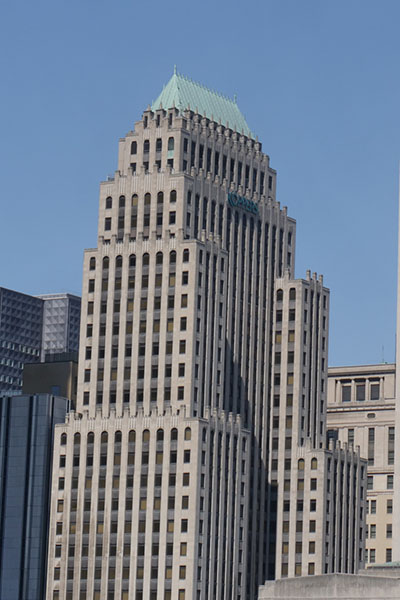 The Koppers Building
July 19, 2021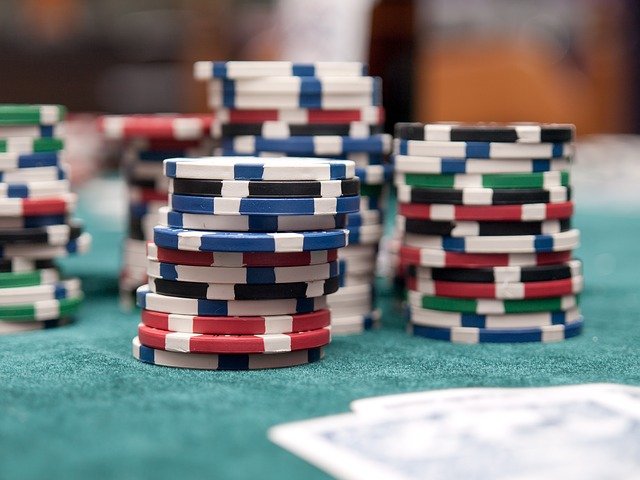 How to Fit in at Pennsylvania Poker Tables
August 2, 2021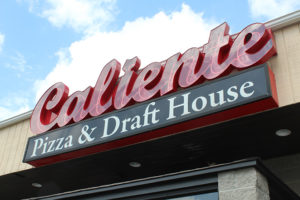 Caliente Pizza & Draft House is a locally owned and internationally known restaurant. If you haven't tried it yet, I suggest you do.
On a Friday night in early April, my husband and I decided to enjoy the weather while eating our dinner. After picking up food from Caliente, we drove to the nearby North Park where we found a table by the lake.  The long Covid winter made lounging outside in the 70-degree weather feel like paradise. It felt as if we were back along the Amalfi Coast dining under a Mediterranean sun–Okay that's a stretch. But, Caliente's food tasted as good as any I've had in Italy.
World Champions
Caliente Pizza & Draft House is a locally owned restaurant chain founded by Nick Bogacz. So far, there are five locations in the Pittsburgh area—Hampton, Bloomfield, Mount Lebanon, Aspinwall and Monroeville. We picked up two sandwiches and one of their renowned pizzas from the Hampton Location. The Luca Brasi pizza  we ordered was phenomenal. Homemade crust makes all the difference when it comes to pizza. It was chewy and airy—the perfect foundation for a mix of toppings. This particular pizza included sweet sausage, a medley of peppers, and fresh basil slathered over mozzarella. I've had pizza in Naples, the place where it was invented, and this pizza was just as good as any the Neapolitans make.
Don't believe me? In 2019, Caliente Pizza & Draft House earned the title of Best Pizza in America. Need more? Caliente is known internationally as a three-time World Pizza Champion. They represent Pittsburgh on the national World Pizza Champion team.  If pizza isn't your thing, I suggest you try their new chicken sandwiches.
New Chicken Sandwiches
We also had two of Caliente's new chicken sandwiches. I should add a disclaimer that I don't usually order chicken sandwiches. However, I love chicken parmesan, so their new Chicky Chicky Parm Parm sandwich sounded like something I'd enjoy. And I certainly did. This is a chicken parmesan dinner on a bun. It tasted as delicious as any entrée of chicken parmesan you'd have at an upscale Italian restaurant. Normally, I scoop up any leftover sauce with Italian bread, but the tasty buns this sandwich sits between saved me the effort.
The second sandwich was just as good. Caliente's new Nashville Hot Chicken sandwich had a great combination of heat and sweet. I can only imagine Caliente's sandwich holds up well to the Nashville Hot Chicken that the city is noted for. I'll definitely try this flavor again, but not before I try The Company Chicken Sandwich. The third of Caliente's new chicken sandwiches will have to wait for another visit—a girl can only eat so much in one sitting.
All of the sandwiches come with a side of fries or tots. We opted for the fries, and these hand-cut beauties were as enjoyable as our sandwiches. My husband, the potato connoisseur, loved them. They were fresh and crisp and had real potato flavor and did not reek of, or drip with, grease.
Now that COVID restrictions are lessening and more seating is available, we look forward to dining in at Caliente in the near future and working our way through the other enticing items on its menu.
By Janice Lane Palko