It's wintertime here in the northern hemisphere, and we all know what that means: flu season.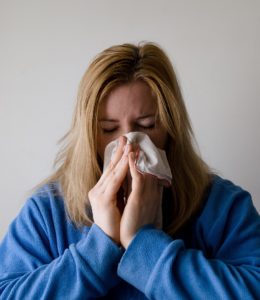 What can you do to help keep you and those around you safe from the flu? Get vaccinated. We know that there's a lot of talk about the efficacy of the flu vaccine, and some people use that as an excuse to skip the shot. However, according to the CDC, the vaccine reduces the flu by 40-60%. Even if someone who is vaccinated catches the flu, it can still help reduce the effects of the illness. While you might still get sick, that vaccine could help keep the infection from turning into an ER visit.
Dr. Johanna Rosen, from UPMC Children's Hospital of Pittsburgh, stated that one reason many people don't want to get the shot is because they think they'll catch the flu from the vaccine. That's not the case, "The purpose of the vaccine is to activate the immune system to help protect against a future encounter with influenza. If someone gets a fever or feels a little under the weather shortly after getting the vaccine, this is a good sign that the vaccine is working to boost their immune system. This activated immune system is then prepared to protect that person from severe illness due to influenza."
Dr. Rosen also explained the importance of getting the vaccine, "Getting vaccinated isn't only about protecting yourself from getting sick, it also helps to protect others around you. There are people in our communities who are at high risk of getting very sick or even dying from influenza. Those include children less than 2 years of age, children with asthma or cancer, pregnant women, and people over 65 years of age. By getting vaccinated, you're helping to protect those people as well as yourself."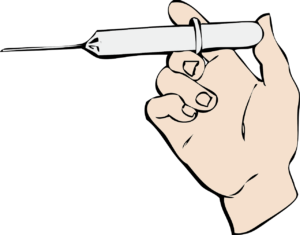 Who can get the vaccine? The CDC recommends that everyone who is 6 months and older should get the shot, unless there is a medical reason that prevents them from getting the shot; this is something to speak to your doctor about. Where can you get vaccinated? There are many pharmacies that offer flu shots daily, and some places even offer coupons or gift cards if they're located inside a store. The CDC has a flu shot finder on their website. You can find it by clicking here.
Tips for avoiding the flu:
Get vaccinated: It can take a couple of weeks for the vaccine to become fully effective within your system, so the sooner you get vaccinated the better.
Handwashing: Handwashing is the easiest way to stop the spread of germs.
If you're sick stay home: Whether or not you have the flu, if you are sick stay home! This will help protect those around you from catching your illness.
By Bianca Labrador