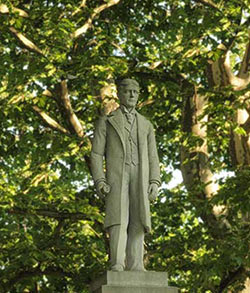 Pittsburgh Phil: The Greatest Plunger of Them All
July 8, 2016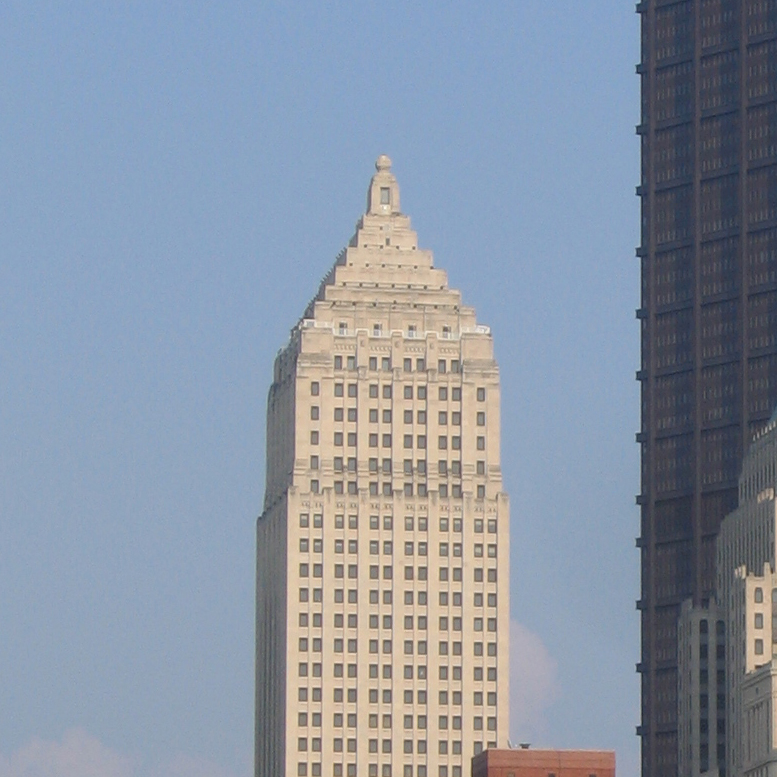 Gulf Tower History
August 18, 2016

If you Google fictional bars, a long list of watering holes comes up, ranging from The Sopranos' The Bada Bing, Harry Potter's The Hog's Head, Archie Bunker's Kelsey's to the iconic television show set in a bar, Cheers. Whether we like to admit it or not, bars, taverns, pubs, biergartens and whatever else you choose to call them, play an important part in most of our lives. They are places where we socialize, let off steam, relax, and enjoy a good drink and sometimes a good meal.
Bars have personalities. They can be warm and cozy, raucous, trendy, or even be a real dive. Not every bar suits every person. Below is a list of some of the bars we like and a description of each so you will know what to expect of the place. You don't want to be caught up in some scene like Han Solo and Chewbacca found themselves in the first Star Wars movie when they visited that shady bar The Mos Eisley Cantina.
When Popular Pittsburgh asked me to name my favorite bars I wouldn't give a quick answer. It's a question that requires some thought. It's easy enough to name my favorites but I thought it was important to provide a little information about each establishment. So I sat down with my friend Sarah and the result of that collaboration is the following list of Bars We Like.
Urban Tap
This bar tops the list. It features a large selection of craft beer and handmade cocktails complimented by good, quality cuisine. Their gourmet popcorn is worth the trip alone, but the atmosphere and bar selection are exceptional. Be sure to try their weekend brunch with the "build-your-own Bloody Mary" bar. It is located at 1290 East Carson Street, South Side.
Piper's Pub
Piper's Pub located at 1828 East Carson Street, South Side, is a British/Irish/Scottish-style pub. It has a wonderful selection of local and international whiskeys, bourbons, and scotches, as well as a great selection of beer, cider, handmade cocktails, wine, and mead. This bar is temporarily closed as of June 2021.
OTB at the Boathouse
You can't beat a nice selection of beverages and a gorgeous view of a lake. Located in North Park at 10301 Pearce Mill Road, OTB's menu is geared towards cyclists, but it's just as delicious for non-bikers as well.
Industry Public House
Industry Public House is one of those watering holes that has helped to establish Lawrenceville as one of the trendiest neighborhoods in the city. Industrial, yet with a modern atmosphere, Industry Public House at 4305 Butler Street serves artisanal cocktails, craft beer, whiskey, and wine.
Independent Brewing
Located at 1704 Shady Avenue in Shadyside, Independent Brewing is quaint, but chalk full of the best beverages. All their beers are brewed by Western Pennsylvania brewers.
Church Brew Works
The Church Brew Works creates a holy alliance of good food and drink. We might almost enjoy the food more than the beverages here, it's a tough call. It is located at 3525 Liberty Avenue in Lawrenceville.
Sienna Mercota
This place has three different dining and drinking areas. We enjoyed the Emporio and the rooftop Beer Garden (Il Tetto). The rooftop view was awesome, as were their unique cocktails and craft beer options. Sienna Mercota is located in the Cultural District in downtown Pittsburgh at 942 Penn Avenue.
House of 1000 Beers
Located at 357 Freeport Street in New Kensington, House of 1000 Beers only serves beer. When the selection is this good, you don't need anything else.
Thanks to Maureen Singer and Sarah Pipak for their list of favorite bars.