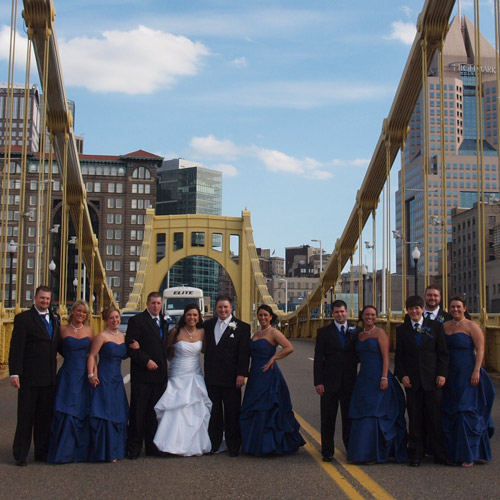 It's a Pittsburgh Wedding!
July 8, 2016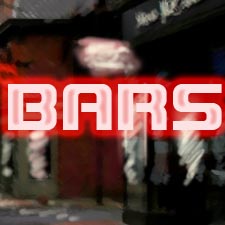 Bars We Like
July 11, 2016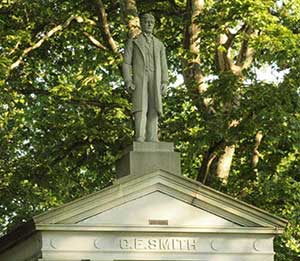 Pittsburgh's past is replete with colorful characters, spectacular sportsmen, and stellar geniuses, but George E. Smith was all three. Also known as "Pittsburgh Phil" George was a renowned bettor on horse racing.  At the end of the 19th and beginning of the 20th centuries they were known as "plungers". Plungers were famous for "plunging in" and betting astronomical sums on horse races.
From Cork to Turf
George E. Smith was born in Sewickley on July 13, 1862, to Elizabeth and Christian Smith. His mother was an Irish immigrant. His father was a carpenter and German immigrant. Along with his 3 sibligns the family lived on a small farm until Smith was 10 years old. Then the family moved to the Pleasant Valley neighborhood of Allegheny City, or what is now known as the California-Kirkbride area of Pittsburgh's North Side. Soon after, Smith's father died creating a financial crisis for the family and forcing young George to work in a cork factory at the age of 12. There he cut cork for $5 per week.
Disappointed with his situation, George began to reserve some money from each of his pays before he handed them over to his mother. He saved his money to purchase and train gamecocks. Then he began betting on his own fighting fowl at the age of 14. he had to hide his chickens and gambling from his devoutly religious Roman Catholic mother. He went on to betting on major league baseball games in Pittsburgh pool halls. It was there in the pool halls that George first heard horse races broadcast by telegraph.
Back then the two ways to bet were auction pools and bookmakers. Auction pools offered horses to the highest bidder, and were found off track. To occupy patrons in the pool halls between races, many of them added billiards. Hence, the name of billiards soon became known as pool in the U.S.
For a year, young George listened to the telegraphed races to study the horses, jockeys, and the tracks. George observed in detail how the horses and jockeys performed under varying conditions. He placed his first bet on a turf race in 1879, betting on a 5:1 odds horse named Gabriel. The horse finished first, winning George his first payout of $38.
Plunging as a Profession
Convinced that he could make more money at the track than in the cork factory, George quit his job. He accumulated $5,000 in winnings over the next two years. he would hide his money under his mattress. When his mother eventually discovered his winnings he reasoned with her. He wasn't gambling but making logical, scientific predictions based on the horses' past performances. Without ever seeing a horse race live, George managed to use his uncanny ability to evaluate horses and jockeys to win $100,000 by 1885, making him one of the most famous gamblers in the Pittsburgh area. However, his storied success began to hamper him as others began to watch to see who he was betting on and then flocking to imitate him, thereby lowering the odds and his possible winnings.
The first live race he ever saw was the Kentucky Derby of 1885. After that, he decided to relocate to Chicago where he was not as well-known. It was in Silver Bill Riley's poolroom where he acquired the "Pittsburgh Phil" nickname. There were so many bettors named Smith at the poolroom that Riley sought to distinguish them by applying nicknames to them. When George told Riley that he was from Pittsburgh, the confused Riley thought of Philadelphia and made a mashup of the names Pittsburgh and Philadelphia, creating his nickname Pittsburgh Phil. He became so well-known that the New York Times regularly reported on Pittsburgh Phil's whereabouts and doings.
Before Moneyball
The hit movie Moneyball, which starred Brad Pitt, highlighted how sabermetrics, or the empirical analysis of baseball statistics and observation of on-field play, changed the game. But before sabermetrics, there was Pittsburgh Phil. Phil compiled detailed information, sometimes only in his head, about all of the prime horses, how they ran in different weather conditions, on different tracks, various distances, and with different jockeys. Keep in mind this was before oddsmakers began gathering information and putting out racing sheets. He hung out at the finish line to observe the horses after races to see if they seemed to be lame or injured. Bookmakers began to refuse his bets because he was so adept and successful. That drove him to use disguises or find other men to place his bets. He never revealed their identities even to his other confederates.
From Bettor to Owner to Suspension
George also purchased and raced horses, employing his brother William as his principal horse trainer. He had two very successful horses: King Cadmus and Parvenu. King Cadmus only won two races for him, but those two wins netted George $195,000. Parvenue won nine consecutive races earning him $200,000. He also employed several jockeys, among them Willie Shaw, who was accused of throwing races and suspended. Suspicion was also cast on George, and he was suspended as well, although he vehemently denied any wrongdoing. In 1903, he sold his stables.
The Final Stretch
George Smith never married and lived a rather modest life. Unlike other high-rollers of that time, he didn't smoke, seldom drank, and believed that women were a distraction at the race track. It is believed that he once had a romance with a Chicago actress and chorus girl, Daisy Dixon, but broke off with her after catching her canoodling with one of his jockeys. After that betrayal, he never gambled again on love.
George's sister Anne and her husband died in the mid-1880s from some outbreak of a disease, leaving a young son, James McGill, and infant daughter, Eleanor. George and his mother raised the children and James became his uncle's friend and confidante. Along with McGill, Smith shared his racing wisdom with a New York turf writer, Edward Cole, who published a book three years after George died called Racing Maxims and Methods of Pittsburgh Phil. The book eventually went out of print but was reprinted in the 1960s.
In October 1904, George's health went into a rapid decline. He entered a sanitarium in North Carolina for a terrible cough. He died there on February 1, 1905, at the age of 42 from tuberculosis. Uniondale Cemetery on Pittsburgh's North Side was his final resting place. It was not far from where he grew up. he had designed his mausoleum, which cost $30,000, seven years before his death. Later, his mother commissioned a statue of him dressed in a suit, looking toward Pittsburgh, and holding a racing sheet in his hand.
George Smith died without a will, leaving behind a fortune of $3,250,000, which in today's dollars would be comparable to $85,595,370. It was divided equally between his mother, brother William, nephew James, and niece Eleanor.
Though Pittsburgh Phil passed away, he was not soon forgotten. In fact, the 1916 Kentucky Derby winner was named George Smith because he once owned the winner's dam. Like many other Pittsburghers, George Smith, Pittsburgh Phil, is a prime example of how it is better to make your own luck by using your intellect and ability to create opportunity rather than waiting for fortune to smile on you.