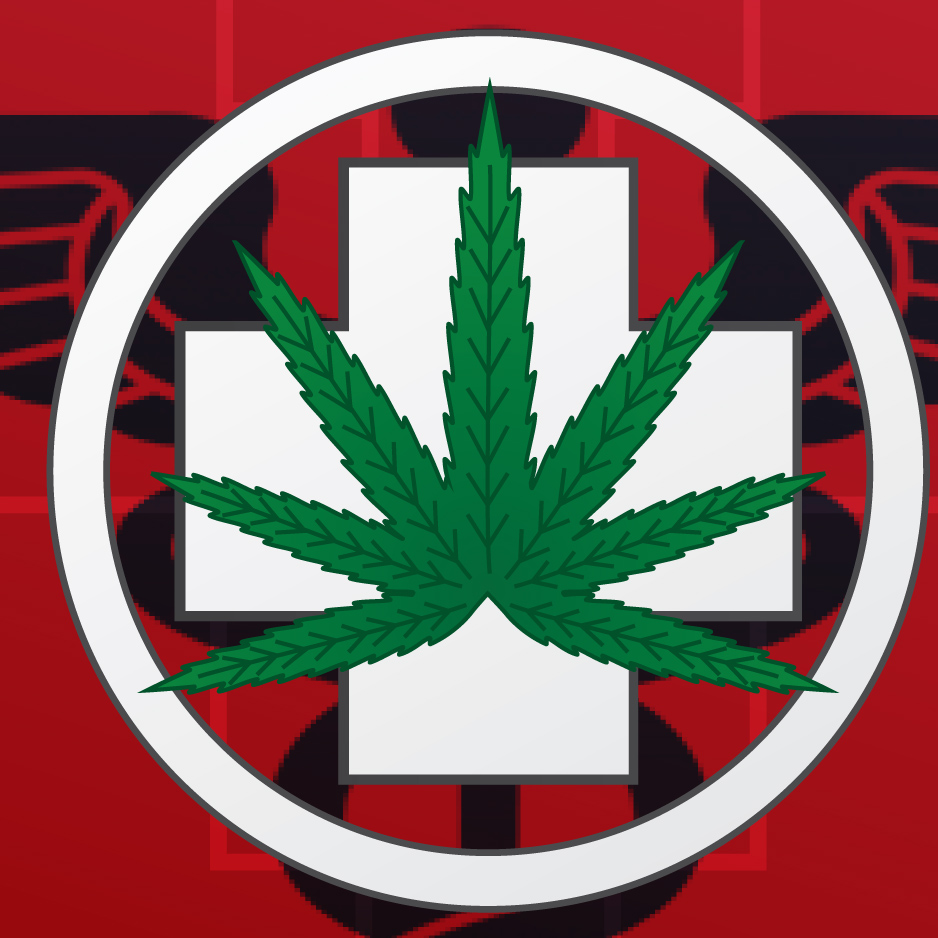 High Hopes for Medical Marijuana in Pennsylvania
July 8, 2016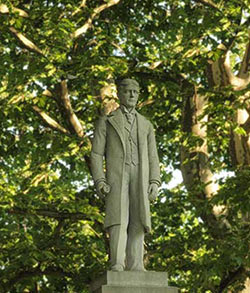 Pittsburgh Phil: The Greatest Plunger of Them All
July 8, 2016
You get married in Vegas, you may expect a kitschy, glitzy type of wedding. However, for a wedding in New Orleans you would expect to strut down Bourbon Street behind a Dixieland Band. For a marriage in Hawaii, you may expect leis and to be serenaded with "The Hawaiian Wedding Song."
Well, if you want a Pittsburgh-style wedding, you need to include some traditions that make a wedding in here so distinctive. Here are some things to keep in mind if you are planning an authentic Pittsburgh wedding.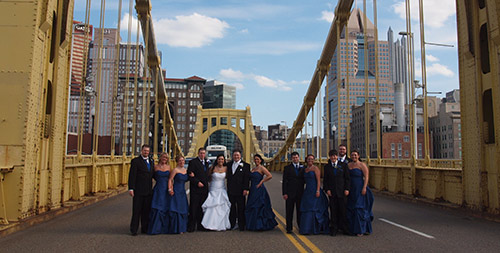 Awesome Settings for Wedding Photos
Pittsburgh's exceptional terrain with mountains, overlooks, and rivers, as well as its historical buildings, provides plenty of great spots for Pittsburgh signature wedding photos. Following are some of the places that put a Pittsburgh stamp on wedding photos. Some venues are located on private property and may require permission prior to taking pictures there, but who can resist a bride and groom?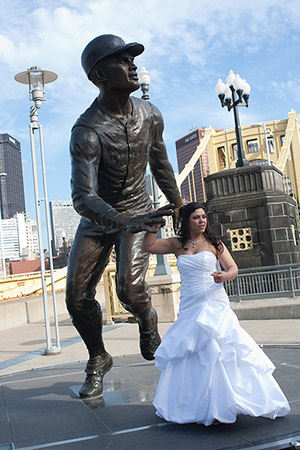 Allegheny Commons Park, North Side This level, leafy space is lovely for shots of you and your bridal party.
Boathouse, North Park Lake Want a lake as your background? North Park offers one of the loveliest in Allegheny County.
Cathedral of Learning, Oakland This is a very popular site especially for graduates of the University of Pittsburgh. The manicured lawn and stately cathedral will put an undeniably Pittsburgh spin on your photos.
The Clemente Bridge It's the city of bridges and the Clemente Bridge is a great spot for photos especially during a Pirates fireworks night when the skyline, bursting with skyrockets overhead, makes for some spectacular photos.
The Duquesne Incline Marriage has its ups and downs, but your wedding photos will only be on the up when taken at the Duquesne Incline.
Frick Park Its Gatehouse entrance is merely one of the numerous places for getting great wedding shots at this historic park.
Grandview Ave on Mt Washington They don't call it Grandview Avenue for nothing. No matter how many times you've been atop Mt. Washington, the vista never gets old and never fails to take your breath away, making for stunning wedding photos.
Mellon Institute, Oakland The limestone columns at Mellon Institute will lend a classical look to your wedding photos.
Mellon Square Park, Downtown Like a cosmopolitan feel for wedding photos? Then Mellon Park is a good choice. It is surrounded by skyscrapers.
The North Shore Wading fountains, riverbanks, and art sculptures, as well as a submarine, are all found on the North Shore and would lend themselves to creating memorable photos of your big day.
Observatory Hill in Riverview Park Observatory Hill provides a lovely green space for staging your photos.
The Pennsylvanian Rotunda, Downtown The circular dome offers a dramatic scene for bridal photos.
Pittsburgh Botanic Gardens, Oakdale This new botanic garden offers numerous sites for stunning photos from wooded to open meadows.
Schenley Park This park combines the best of both worlds. It has acres of green space and in some areas, exceptional views of Pittsburgh's skyline for getting that once-in-a-lifetime photo.
The Strip District Like a grittier, urban feel for your photos? Then the Strip is your place to pose for pictures.
West End Overlook The whole Golden Triangle serves as your backdrop here, and it can't get more Pittsburgh than that.

The Cookie Table

In the last few years, the rest of the world, due to articles in national newspapers, has learned that many Pittsburgh weddings have cookie tables. But we've been doing cookie tables before they were "discovered." No one is certain where this tradition came from; some credit the Italians and others the Eastern Europeans who settled in Western Pennsylvania. Whoever started it, the cookie table is a much-loved addition to any nuptial and its popularity doesn't seem to be fading even as the older generations pass on.
Several years ago, my daughter got married, and I casually mentioned to friends from high school while we were at dinner one day that I didn't think we'd needed cookies because the caterer was providing a cake. My friends' mouths dropped open in shock. "You HAVE to have a cookie table," one cried. "I'll bake," exclaimed another. "So will I," said my friend who had been baking scrumptious lady locks since we were teens. How do you resist such enthusiasm and the promise of that much sugar and butter? Consequently, the person who wasn't going to bake ended up making 27 different varieties and more than 1,500 actual cookies. All of them, except for a few dozen sugar cookies, were eaten or taken home to be enjoyed later. So yes, even if you are having a cake, if you want a purely Pittsburgh wedding, a cookie table is a must.

Unusual Dances

With all that sugar coursing through the blood streams of your wedding guests, it's no wonder that it is customary to dance at Pittsburghers weddings. Guests need to burn off some of those calories, and there's no more festive way to do that than to dance. Here are three wedding dances you may opt to include in a Pittsburgh wedding.

The Chicken Dance

Somewhere in the late 1970s or early 1980s, the "Chicken Dance" debuted at Pittsburgh weddings and has since become a staple. If you've never seen the "Chicken Dance," it's part polka, part "Hokey Pokey" and part Funky Chicken. Its popularity is probably due to the fact that it requires no rhythm or fancy foot skills on the part of the participants. Anyone from young to old can stand in a circle, flap your wings, and clap your hands.

The Polka

The Eastern Europeans brought the polka to Pittsburgh. Well, it simply isn't a true Pittsburgh wedding without a polka or two. It hasn't been proven, but I believe you get bonus points from Cupid if they play the "Steelers Polka". The polka requires might require some skill. You should partner up with an accomplished polka dancer. They will sweep you into their arms, and they'll have you swinging and twirling around the floor. Don't be surprised if you hear what may sound like war whoops coming from the dance floor. It is quite customary for polka enthusiasts to yelp while dancing.

Bridal Money Dance

This is another dance attributed to the Eastern Europeans. What it entails is putting money into a bag, often a frilly or satin one, in exchange for a dance with the bride and an accompanying shot of whiskey. Some people adore this custom while others despise it. If you serve enough shots, no will care either way.

Weddings have gotten much more elaborate and lavish since the days of our immigrant ancestors. Some may turn their nose up at such unsophisticated traditions. Nevertheless, you may want to include a photo or two taken in a purely Pittsburgh location and include at least one beloved Pittsburgh wedding tradition.