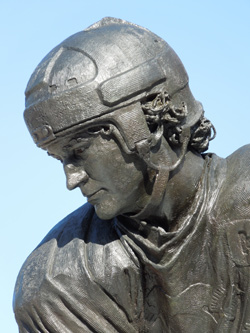 Success on Ice: Pittsburgh's Mario Lemieux
November 24, 2014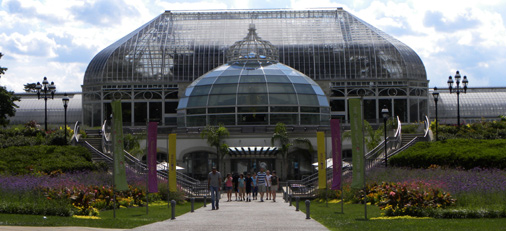 Phipps Conservatory: A Grand Idea
November 24, 2014
History of the Allegheny County Health Department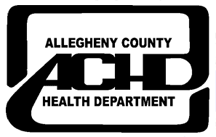 In 1885, 114 of the 8,000 residents in Plymouth, Pennsylvania, died of typhoid fever. As the commonwealth's population grew it became apparent that the state needed some sort of governing body to safeguard its residents' health. In response, Pennsylvania established a State Board of Health in 1886.
Until the 1950s all public health matters were handled at the state level. However, in 1951 the legislature passed a law that permitted the establishment of county health departments. In 1956, Allegheny County voters approved the establishment of a health department. By 1957 the Allegheny County Health Department was serving the health concerns of its citizens. For more than five decades, the Allegheny County Health Department has been protecting the public health and environment for the more than 1.2 million residents of the county. Today, only four other counties in the state have their own health departments: Erie, Bucks, Chester and Montgomery.
The Health Director oversees all aspects of the health department and serves as secretary to the Allegheny County Board of Health. It is a nine-member governing body appointed by the County Chief Executive and approved by the County Council. The board is responsible for formulating rules and regulations for the prevention of disease, the prevention and removal of conditions that pose a health hazard, and the promotion and preservation of public health.
Over the decades, the Allegheny County Health Department has grown and changed along with the public's health needs. In 1958, the health department opened the first dental clinic for children and in the early 1960s completed the polio vaccination campaign. In 2007, the county opened a new public health laboratory.  Today, two divisions comprise the health department: Human Health and Environmental Health.
Human Health
Human Health oversees numerous public health programs such as:
The Chronic Disease Prevention Program's mission is to improve the quality of life for residents of Allegheny County. It prevents, delays, or manages illnesses such as diabetes, high blood pressure, heart disease and cancer. The program also tracks trends in illness and deaths in the county from these diseases.
The HIV/AIDS program operates a voluntary and confidential testing program. It educates the public through their outreach program, provides medical care to those who do not have a doctor or medical insurance. It also provides surveillance of case records at hospitals and outpatient clinics within Allegheny County.
The Home Visiting Network, collaboration between the health department and Head Start, Inc., works to provide health care and a social support delivery system to families by coordinating maternal and child health programs so as to close gaps in service.
The Infectious Disease Division monitors approximately 70 reportable diseases and conditions, investigates outbreaks of illness and works to mitigate them and provides vaccinations for children through the age of 18 free of charge. This division also offers adult immunizations for the flu and for travel, investigates animal bites and works to prevent the transmission of diseases such a Lyme disease, rabies, and West Nile virus to humans. It also provides blood testing and screening, treatment for tuberculosis, and also supplies medications to public and private clinic for patients at no charge. Public health education, in the form of free up-to-date fact sheets and pamphlets as well as speakers to talk about communicable disease prevention and immunizations, are made available as needed.
The Injury Prevention program works to stave off preventable injuries. It provides free smoke alarms. Those who live in one of 17 identified communities with the highest fire rates are given priority in receiving the smoke alarms. It also conducts numerous Traffic Safety Education Programs focused on the reduction of traffic-related injuries and deaths.
The Childhood Lead Poison Program reviews blood lead screening test results for the estimated 109,000 boys and girls in Allegheny County from the ages zero to six, of whom it is believed that 4 percent have excessive lead levels. It also works to prevent lead poisoning by conducting environmental inspections and providing information and education to the public.
Maternal & Child Health Services works to improve the quality of life and health of mothers, infants, and children through the following collaborative projects: Alliance for Infants, Early Head Start, Nurse-Family Partnership Program, Phenylketonuria Program, Resources for Mothers Project, Sudden Infant Death Syndrome, and Children with Special Needs Care Coordination Program. In addition, it operates Liaison Nursing Services, the Breastfeeding Promotion Program, Child Death Review, and the Home Visiting Program. The ongoing health needs of families with children within the county that are uninsured or underinsured is provided as well. Project LAMB is a service to help mothers who have had little or no prenatal care by providing public health nurses for home visits to assist with postpartum care and the care of their young children.
The Pediatric Dental Program provides dental services to children ages 1-21 whose families are of little means. Clinics are located in communities where there is a high need for these services.
The Sexually Transmitted Disease Program monitors occurrences of STDs. It works to investigate the source of illnesses, educate the public and provide social services for patients.
The WIC Program provides supplemental nutrition and nutrition education for pregnant women, breastfeeding women up to 12 months postpartum, non-breastfeeding women up to 6 months post-partum, and infants and children up to 5 years of age who have a medical/nutritional risk and meet financial eligibility requirements.
The Food Safety Program provides a wide array of services within the county. They perform unannounced inspections of approximately 7,200 food facilities from restaurants to mobile vendors. During these inspections the inspectors are looking for anything that can cause a foodborne illness such as unsafe food storage temperatures to poor hygiene of those handling the food. Those found to be at risk to the public's health are cited and must make the necessary changes to retain their health permit so that they can remain in operation. The county also offers a Food Manager Certification Program.
Environmental Health
The Environmental Health Division consists of the following programs:
The Air Quality Program monitors the quality of the air and works to improve it.
Housing & Community Environment takes housing complaints. This division inspects schools, institutions, rooming houses, boarding homes, hotels, and motels, and issues permits for occupancy. It also inspects swimming pools and enforces vector control codes that deal with such things as rodents and insects. The monitoring of indoor air pollution also falls under their domain.
Environmental Health enforces the county's plumbing code and ensuring that the public's water supply is safe through inspections of water systems. It promotes and oversees recycling of steel and aluminum cans, glass, plastics and newspapers.
Water Pollution Control inspects sewage treatment plants and investigates water quality complaints. Including stream pollution, malfunctioning septic systems, and public sewer problems.
The licensing of plumbers also falls under Water Pollution Control. Health Permit Number are assigned after they complete the required hours of classroom instruction and pass a written examination.
Solid Waste Management monitors municipal landfills, compost sites, and solid waste vehicles. They ensure compliance with county and state regulations. It also investigates complaints and oversees infectious waste from large institutions as well.
Emergency Preparedness and Response
The health department is also responsible for Emergency Preparedness & Response. It works to make sure that the county is prepared for any sort of public health emergency. Mass casualties to terrorist attacks, natural disasters to environmental disasters, and disease outbreaks are among its duties. The department also maintains equipment used to detect chemical, biological and radiation levels. It's ready to support the City and County Hazmat Teams when their expertise is needed.
The Allegheny County Health Department is responsible for administering the Pittsburgh Health Corps. It is a part of the AmeriCorps program. Those looking to be members are usually young adults who are looking to serve communities in need. This is done by improving access to health care for the residents and assisting in promoting healthier lifestyle choices.