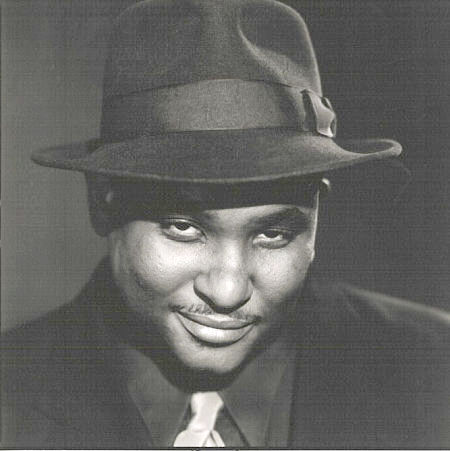 Ben Ramsey: From PCTV to Hollywood
September 29, 2015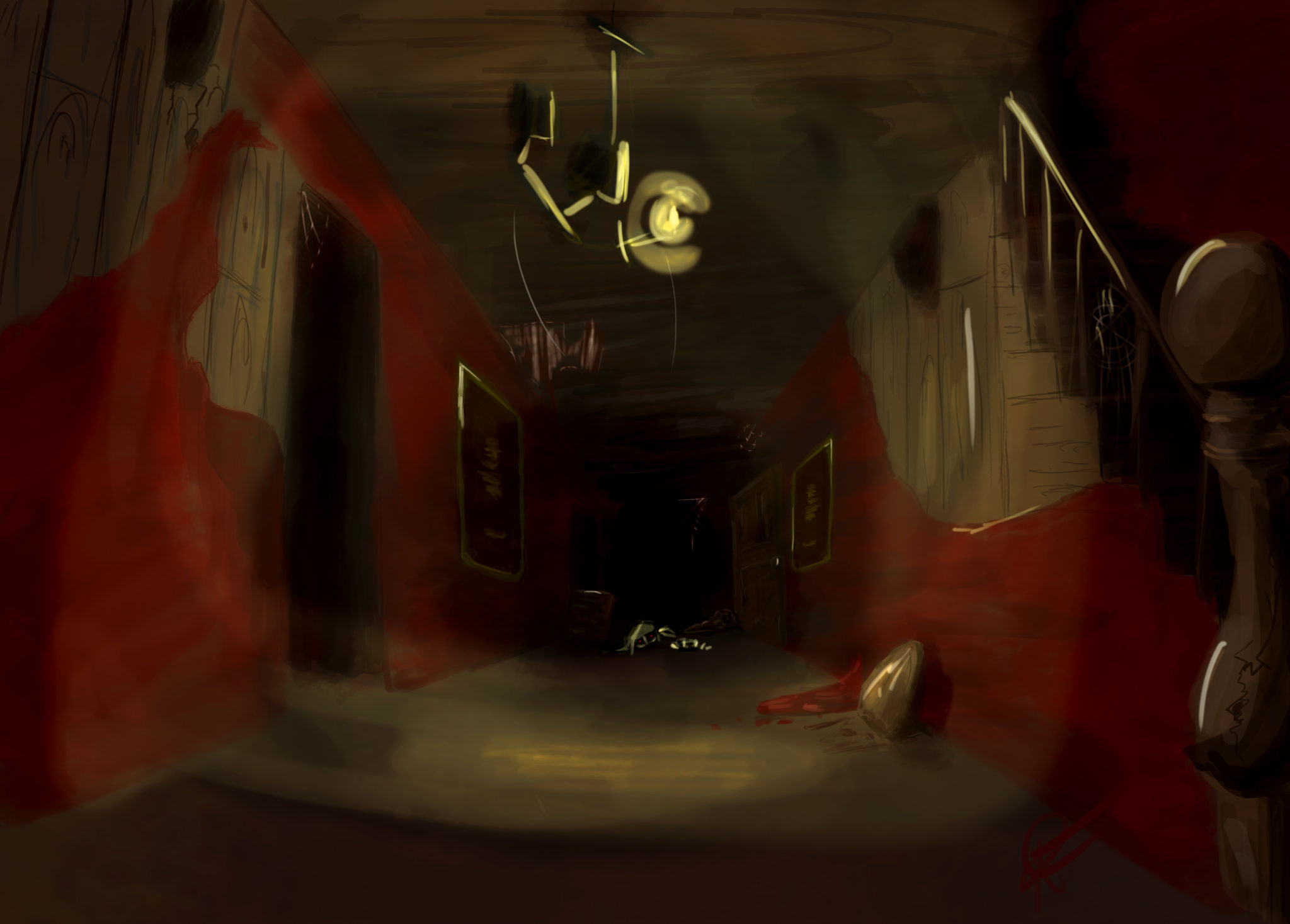 Hauntingly Good Times: Haunted Houses in Pittsburgh
October 5, 2015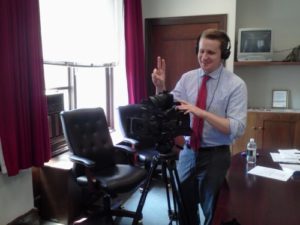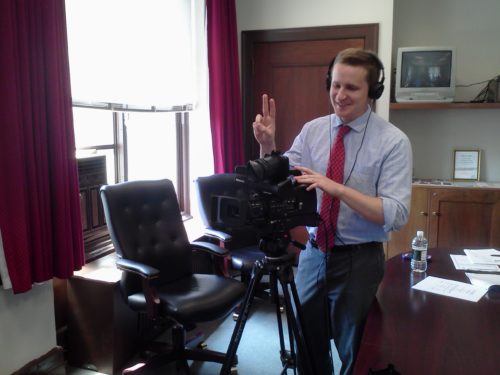 Christopher Whitlach is most well known for his work at the Pittsburgh Foundation, where he serves as the nonprofit's manager of Marketing and Communications. Recently, he has channeled his considerable knowledge and experience gained from working there and with numerous other nonprofits into a new venture: television host. In addition to his work at the Pittsburgh Foundation, Christopher is now the host of PCTV's show Into Pittsburgh, a program that spotlights local nonprofits. Popular Pittsburgh interviewed Christopher about PCTV's new show, which can be viewed on the channel or online.
How long have you been hosting Into Pittsburgh?
Into Pittsburgh first aired in June of 2015. We currently have completed six episodes. When we first began production, we were in PCTV's temporary studio in Lawrenceville. We were excited to move into the remodeled studios in July.
Whose idea was it for the show?
Carl Cimini (PCTV's Director of Community Relations) had a vision to create new programming for PCTV in specific areas, including nonprofits. Carl heard about Unsung, an online nonprofit news show that I produced for two years. He approached me with the idea, and after discussing it with me, said, "Why don't you host this show?" I was happy to accept. Together, we developed Into Pittsburgh as a way to tell nonprofit stories, encourage the community to get involved, and highlight the impact nonprofits and their supporters make.
What types of organizations have you highlighted on the show?
I look for ways to show off the diversity of nonprofits in our community and the important work that is being done. It was great to kick off Into Pittsburgh with New Sun Rising and the Pittsburgh Fringe Festival. The show highlighted how you can get your ideas off the ground and that there is a network in Pittsburgh ready to help you. New Sun Rising is emblematic of the innovation that is taking place in Pittsburgh just by encouraging those that have an idea to put it into action. That set the tone for Into Pittsburgh, and we look for ways to introduce our viewers to nonprofits they may be less familiar with and get them excited to bring their ideas.
How do you find nonprofits to feature on the show? Do you seek them out or do they approach you?
It is a little bit of both. I seek to line up stories that will make sense on the show. For example, in July, we featured the Veteran's Leadership Program of Western PA and discussed how we can help our veterans find jobs and gain access to services that they have earned. I will also let you in on a secret: I also look for stories that give me the opportunity to have an experience as well. I got to play Jack Hannah with fuzzy guests from the Western PA Humane Society, kick a freestyle rap with Hip Hop On L.O.C.K., and got a piping lesson from the Balmoral School of Piping and Drumming. Not only is this a way for me to try new experiences, which I love to do, but also to show a fun side of nonprofit work and encourage others to have new experiences.
For our next show, we will turn the studio into an arena, and I will have the opportunity to play StoneHenge, an accessible game designed by Find Some Flow. Fun, yet providing a valuable service to our community.
Your audience can influence our next episodes. Just have them tweet their ideas to me @cswhitlatch with the hashtag #IntoPgh.
How valuable is a resource like PCTV to nonprofit organizations?
Nonprofits have been facing a news divide. Traditional media such as newspapers, television, and radio have been decreasing their coverage of the sector. At the same time, although there has been incredible growth of digital news coverage, it will take time to fill the gap. PCTV, being a nonprofit itself, understands the issues facing nonprofits. They are a valuable tool for nonprofit storytelling and have long worked with their colleagues to help them reach new audiences. Their commitment to Into Pittsburgh is yet another example of the leadership role they have taken on behalf of nonprofits in our community.
How valuable to the citizens of Pittsburgh is a show like Into Pittsburgh?
Call it Yinzer DNA. There is something about a Pittsburgher where they will always help their neighbor, and we have a resiliency unmatched by anyone. Into Pittsburgh can be a fire starter for our citizens. I want to show them that they can accomplish anything they want to and introduce them to organizations that can help them and that they can help. We already do good. I hope to tap into our spirit so we can do better.
 How much work goes into each show?
We tape once a month. During that period, we research the nonprofits that will be on the show to develop questions. We conduct pre-interviews to gain better insight on key issues. In the studio, the team at PCTV is awesome and filming is a breeze thanks to them. They also do a great job of editing the show for release both on the cable channel and online.
Does any one episode stand out in your mind?
I can't help it, I am fool for fuzzy faces. I was so glad to have the Western PA Humane Society on the show. I petted an adorable puppy, Molly, for the entire taping of the show. Molly and Rainbow the kitty added a new dimension to the show, and I enjoyed filming it. Perhaps, my Jack Hannah impression can extend to some birds from the National Aviary or a wilder animal from the zoo. I look forward to each new episode knowing that I am going to learn something new and knowing I just might get to check an "I have always wanted to…" off my list. I love hosting this show!
To watch Into Pittsburgh, visit PCTV's searchable schedule and search for Into Pittsburgh.