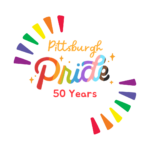 Pittsburgh Pride: 50 Years of History
June 7, 2023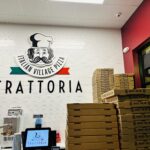 Pizza Pie in the 'Burgh: In pursuit of the perfect pizza in Pittsburgh
July 18, 2023
4th of July in the 'Burgh
It's time to find 4th of July events in Pittsburgh! Are you a fan of  grilling out and watching fireworks? We are too! We love to see the sky light up in a multitude of colors, especially when set to music, like "Yankee Doodle Dandy." A lot of townships and boroughs in the area have already started their festivities, while others are holding off until Independence Day. Luckily, for all of you fireworks lovers out there, WTAE put together a great list of where to watch fireworks throughout the area.
You can find the list by clicking the link above, and below we've added onto the list by linking to communities that have events along with the fireworks.
If there are other 4th of July events occurring in conjunction with fireworks, a link will take you to the community's website/calendar listing if available.
Events by Borough/Township
Brentwood: Brentwood Park at 9:30 p.m.
Butler: Big Butler Fairgrounds at dusk.
Canonsburg: Canonsburg Memorial Stadium at 10:00 p.m.
City of Pittsburgh Fireworks Show: Point State Park at 9:35 p.m. If you're looking for a spot to view the show away from the Point, here's one local's suggestion.
Crafton: Crafton Park at dusk.
Dormont: Dormont Pool parking lot at 9:30 p.m.
Latrobe: Memorial Stadium at 9:45 p.m.
Leetsdale: Henle Park at dusk.
McKeesport: Renziehausen Park at 9:00 p.m.; following the concert.
Monongahela: Aquatorium at 9:30 p.m.
Monroeville: Mall annex at 9:00 p.m.
Moon Township: Moon Park at 10:00 p.m.
Mt. Lebanon: Mt. Lebanon Park at 9:00 p.m.
New Castle: Pearson Park 10:00 p.m.
Robinson Township: Burkett Sports and Recreation Complex at dusk.
Shaler Township: Kiwanis Park at dusk.
South Fayette: Fairview Park at 9:30 p.m.
Upper St. Clair: Fairview Park at 9:30 p.m. you can also view it at Boyce Mayview Park or Community & Recreation Center.
Waynesburg: Lions Club Community Park at 9:30 p.m.
West Mifflin: Kennywood Park at 9:30 p.m.
Zelienople: Community Park at dusk.
Wherever you find to celebrate, we hope you find a 4th of July event in Pittsburgh to enjoy!