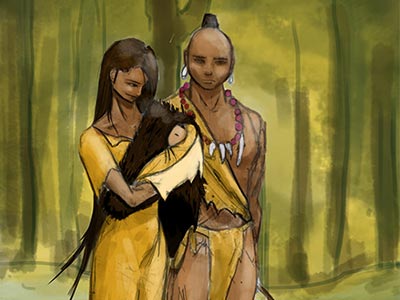 Meadowcroft Rockshelter: North America's Oldest Site of Humans
July 8, 2016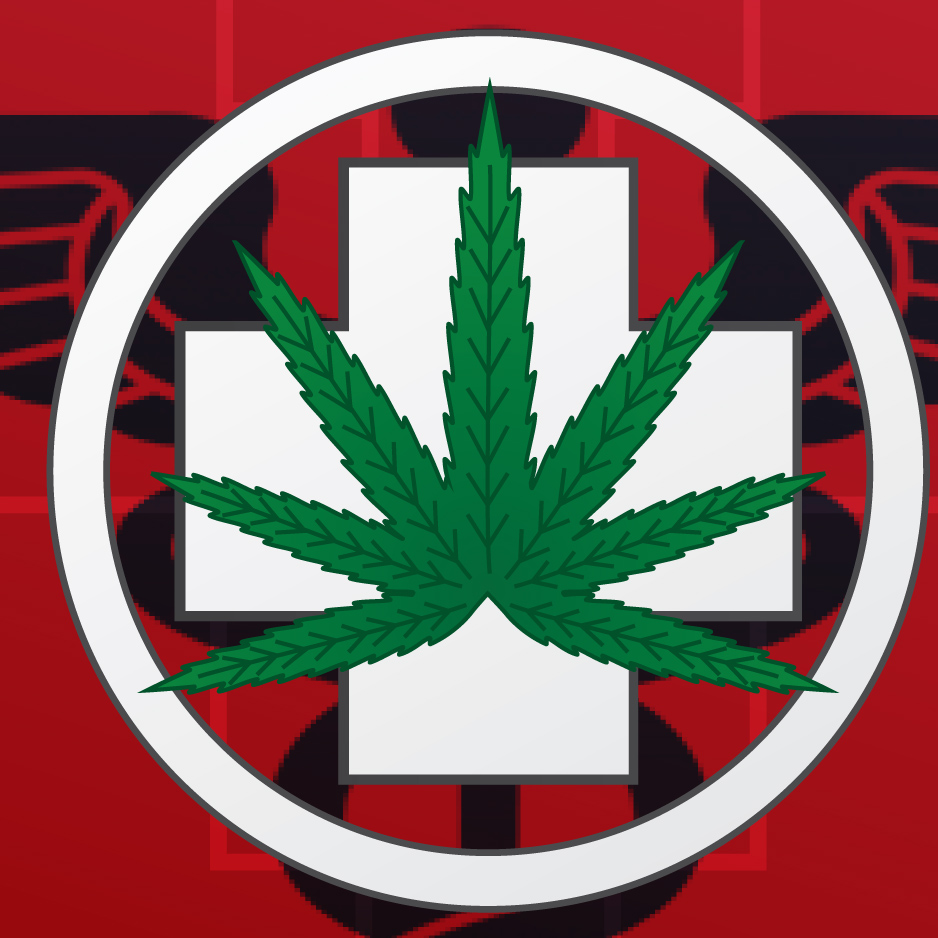 High Hopes for Medical Marijuana in Pennsylvania
July 8, 2016
Change is the law of life.  And those who look only to the past or present are certain to miss the future.
                    John F. Kennedy
Change is inevitable.  Sometimes you have control over it, and sometimes you don't.  But no matter whether or not you have control over your shifting circumstances, you do have control over one thing: how you respond to those changes.
Change is inevitable for cities as well.  Some changes are willingly undertaken, while others are forced upon a region.  Pittsburgh has changed enormously since its official founding in 1758.
No matter how change comes, it is usually accompanied by its sidekick, opportunity.  If you've ever spoken with a life coach, you know that among the strategies they employ is the establishment of goals that help you to capitalize on those opportunities and help you to achieve your dreams.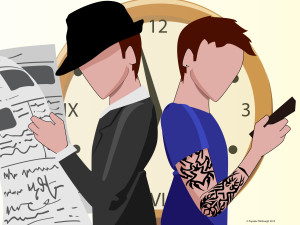 Most often throughout Pittsburgh's history, what has occurred here has been the result of happenstance, without little thought or planning.  The city that would eventually become Pittsburgh was first established as a small settlement at the Point primarily because of the area's favorable geographic attributes.  The confluence of our three rivers made it an attractive place because river access provided lanes for shipping and travel.  The English and French battled over this land because of those characteristics, and those geographic features also helped to establish the city as the "Gateway to the West."  Before canals, railroads, and paved roads, rivers were a primary means of transportation.  Not surprisingly then, is that until the early 1800s, Pittsburgh's chief industry was boat building and the shipping of goods.  The second largest industry was glass production, with the first glass factory's establishment in 1795 by James O'Hara and Isaac Craig.
Our success as the "Gateway to the West" contributed to a major change in our economy.  With more people using Pittsburgh as a launch point for traveling westward and establishing settlements on rivers downstream, those newer cities such as Wheeling, Cincinnati, and St. Louis eventually took over as the supply center and debarkation point for those traveling even farther West.  In response to this change, Pittsburgh eventually shifted from a commercial center to an industrial one.
While our geographic location made us a desirable place to live, it was our geological features that gave birth to a burgeoning industrial behemoth.  Natural resources used to produce iron were rich in this region.  With the break out of the Civil War, Pittsburgh became the arsenal of the Union, and after the war, Pittsburgh experienced an era of prosperity and innovation that established it as a national and international economic powerhouse.  Our abundance of coal and iron ore enabled the region to evolve into the nation's steel producer, and our booming industrial base attracted some of the most enterprising entrepreneurs ever known in our city's and nation's history.  Andrew Carnegie, George Westinghouse, Thomas Mellon, Henry Clay Frick, and H.J. Heinz are a few of the titans who realized their dreams in Pittsburgh.  Even into the 1970s, Pittsburgh would still be riding on their entrepreneurial coattails.  Their efforts helped to establish the city as the third-largest corporate headquarters city in the nation.
But, once again, hidden within all that success was also the city's economic undoing.  With steel as our main focus and the city's economy so entrenched in heavy industry, few people found any desire to become entrepreneurs themselves and begin smaller businesses.  Unfortunately, this complacency led to disaster.  When the steel industry collapsed in Pittsburgh, 75 percent of the steel-making industry disappeared, and by the late 1980s, thousands were left unemployed, forcing many of them to leave the area for jobs elsewhere.  This also led to the flight of numerous corporate headquarters from Pittsburgh.
One period in Pittsburgh's history that stands out is what has become known as the Pittsburgh Renaissance, and this was one instance where politicians, businesses, and civic leaders came together to set goals for the city.  As a result of this work, smoke-control legislation was passed, the shabby structures at the Point were razed and the area turned into a park, setting the foundation for the city we know today.
For a time during the collapse of the steel industry, the city seemed to languish, but then those who remained adapted to the change and fortunately, we have seen the re-emergence of the city as a health care, education, and computer-science leader, combined with a more balanced array of industries and businesses.
Paralleling the fate of the city's economy has been the life of our rivers and river banks.  When the city began, these waters and shorelines were the arteries that provided essential commodities for the region's growth.  In our early days, we drank the river water and ate the fish from it, but as the city grew, we exploited those rivers making them unsafe.  Before sanitation laws, the rivers were used as sewers as well as a primary water source.  With sewage from outhouses located near wells seeping into our water supply, Pittsburgh, at one time, had the highest rate of typhoid in the world.  In addition, industrial waste in the rivers made them unsafe to swim in let alone drink from.  At one time, industrial facilities lined our river banks belching out smoke and pollutants, while the area near the Point was crowded with structures.
As environmental concerns were addressed and our economy began a transformation, our rivers and shorelines changed too.  Today, the area at the confluence of our three rivers, Point State Park, was recently named one of America's Top 10 Public Spaces by the American Planning Association.  Lining our river banks are now entertainment and recreation destinations with sports venues, casinos, and shopping centers, and on the rivers, in addition to commercial vessels, you will find anglers, boaters, kayakers, and stately riverboats.
What changes will Pittsburgh encounter in the future?  Will they be of our own making or ones that are imposed on us?  What will the Pittsburgh of the future be like?
One can never know, but those who help individuals to deal with change and the future know that setting goals is essential to realizing dreams.  While those goals may not always be realized, it can't hurt to aim high because as the saying goes, "Shoot for the moon.  Even if you miss it, you will land among the stars."
What goals do you think Pittsburgh should set for itself?
By Janice Lane Palko