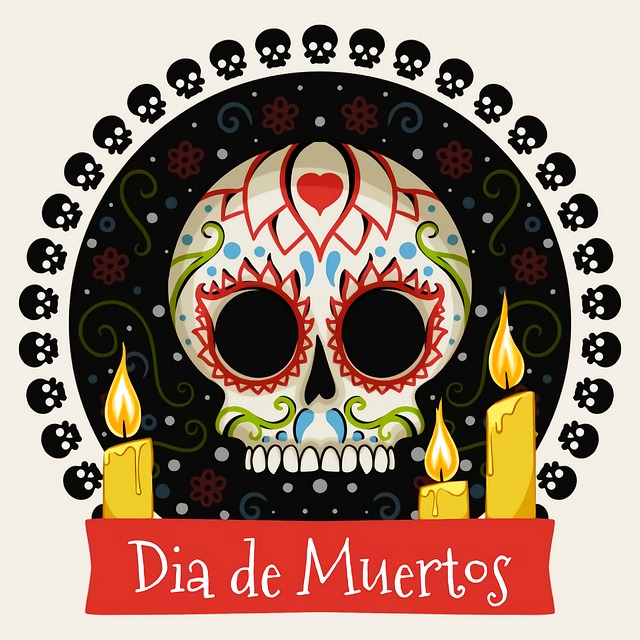 History Behind the Holiday: Day of the Dead
November 1, 2021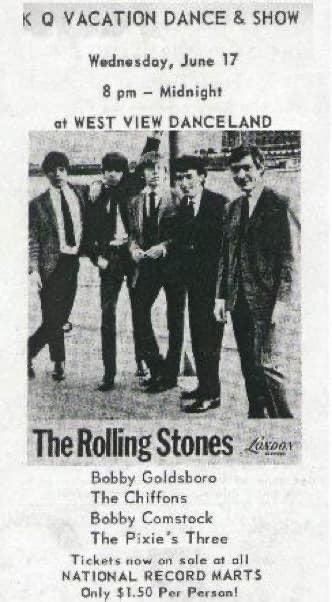 The Rolling Stones in Pittsburgh
November 15, 2021
What would you say if you were tasked with giving a final speech?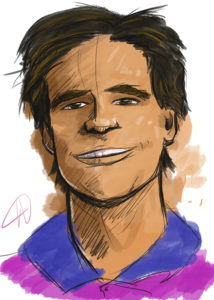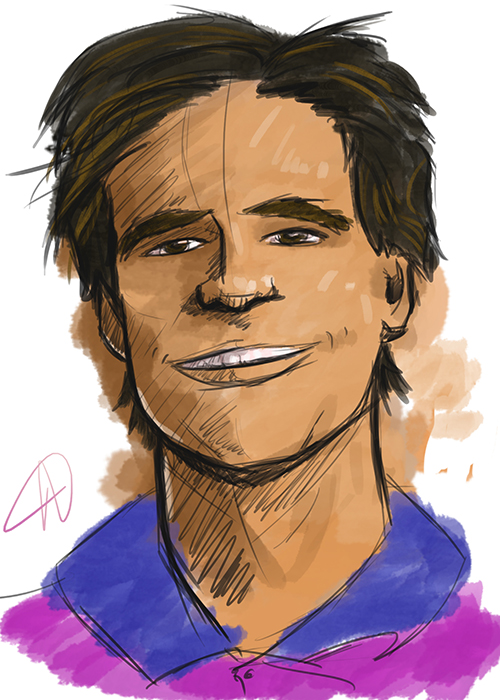 Carnegie Mellon University professor, Randy Pausch, had the opportunity to give one final lecture before his death.
Randy Pausch was a professor little-known outside of his field of Computer Science and Human-Computer Interaction. But he was beloved by his students and colleagues. On September 18, 2007, Pausch gave a speech to an audience of 400 at Carnegie Mellon University (CMU) in Pittsburgh. He was diagnosed with pancreatic cancer the previous September, and diagnosed as terminal just one month prior to the event. With an expected three to six months of good health left, Pausch was determined to make the most of what time he had left. So, he delivered his Last Lecture: Really Achieving Your Childhood Dreams.
The Last Lecture  Journeys
Pausch's presentation was modeled after an ongoing series of talks by academics, in which they would ponder and expound on what they would choose to speak about if tasked with giving a final talk. Titled Journeys, the speakers would share reflections and insights on their personal and professional journeys. This series was originally called the Last Lecture, and as Pausch said by way of introduction, "[He] finally nailed the venue and they renamed it."
The speech was loosely organized into three sections: his dreams, helping others to enable their own dreams, and lessons learned. There are few enduring themes that seemed to stick out as Pausch shared his journey. He introduced the first with an expression he learned at Electronic Arts (EA): "experience is what you get when you didn't get what you wanted". Even if you don't achieve your goals right away, you tried and you gained knowledge and experience that will help you achieve them later.
And then there are the obstacles that are in the way of achieving your dreams. He looks at these obstacles as brick walls and believes that they are there for a reason. He tells the crowd, "the brick walls are there to give us a chance to show how badly we want something. Because the brick walls are there to stop the people who don't want it badly enough". He speaks often about head fake, or indirect learning. It's not about learning the thing, it's about the transferable skills the thing helps you learn. "These kinds of head fake learning are absolutely important. And you should keep your eye out for them because they're everywhere." Remember that.
His Dreams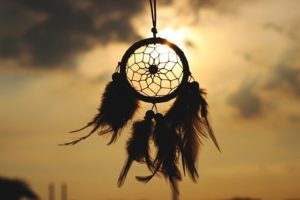 During his lecture, he talked about childhood dreams—the success and failure of achieving them—as well as his passions and the important people in his life. Pausch told the stories of experiencing zero gravity, not making it to the NFL, and becoming an author in the World Book Encyclopedia. He explained how meeting Captain Kirk was as close as he would get to "being like" him, and showed proof that he became one of those guys at the amusement park who won the giant stuffed animals. And Pausch talked about how he came to work with Disney Imagineers. Five out of six childhood dreams he achieved in one way or another—that's pretty impressive.
Helping Others
As an educator, Pausch is in one of the best positions to help enable the dreams of others. He created a course at CMU that he believed could help students realize their dreams. This experimental, projects-only course, worked out better than he could have imagined. It brought together students from all different departments. The arts and the sciences worked together to create virtual worlds—anything they wanted. Once that course took off, Pausch and a colleague, Don Marinelli, created a two-year professional master's degree program that would again bring together technologists and artists in small teams to create something. Since then, the program has grown globally.
From there, Pausch went on to create the Alice software project, a way to teach computer programing to kids as though it were a game. He didn't share these accomplishments to receive praise for himself; he is passionate about the millions of individuals who are a step closer to achieving their own dreams because of the opportunities he was able to help create. Pausch is proud of his mentees and colleagues who have been handed the reigns to each of these projects with the utmost confidence. However, he does not stop short of sharing the pride he has for himself. He had a grand vision and made it a reality. And as those after him continue to build it up, he is proud to say that, "to the extent that you can live on in something, I will live on in Alice."
Lessons Learned
And then, because he is a professor, Pausch begins to talk about lessons learned and how they help you to achieve your dreams. He talks more about head fakes—the lessons you really learn. You don't play sports as a kid to learn the sport, you play to learn teamwork, sportsmanship, perseverance, etc. Feedback and peer reviews aren't about doing better on the project, it's about learning to listen and work with others. The Alice software is a big head fake, teaching kids to program when they think they're just making movies and games. He goes on to tell stories of the lessons he learned from his parents, mentors, and students, alike.
As Randy Pausch's last lecture comes to an end he spouts off all of the best advice he can. Help others. Have fun! Loyalty goes two ways. Pay attention to what people do, not what they say. Never give up. Accept help. Be honest and earnest. Apologize when you screw up and focus on others, not yourself. When you do the right thing, good stuff has a way of happening. Get feedback and listen to it. Show gratitude. Be good at something, it makes you valuable. Work hard and be prepared. Find the best in everybody. He stressed how much more satisfying it is to help others achieve their dreams than to achieve your own, and that love of family trumps all.
Before closing, he revealed the two most important head fakes of the lecture. First, this lecture is "not about how to achieve your dreams. It's about how to lead your life. If you lead your life the right way… the dreams will come to you."
And most importantly, he shares that the talk is not for his students and colleagues in the audience. It's for his kids.
Class Dismissed
Pausch's upbeat, humorous, and poignant lecture became a sensation on YouTube, with more than 14 million views. Randy touched so many hearts with his speech. He was chosen as "The Person of the Week" on ABC's World News With Charles Gibson on September 21, 2007. After his video went viral, The Oprah Winfrey Show invited him to share some of his final thoughts. His simple message prompted Pittsburgh City Council to proclaim November 19, 2007, as Dr. Randy Pausch Day.
In 2008, he was named Pittsburgher of the Year, and Time named him as one of the "World's Top-100 Most Influential People." His plight also gave him a platform, allowing him to testify before a U.S. House of Representatives appropriations subcommittee, urging congress to allot more money for research on pancreatic cancer. On April 13, his book based on his lecture titled The Last Lecture hit bookshelves and became a New York Times bestseller. The book remained on the list for an astounding 112 weeks, selling more than 5 million copies in the United States alone. His words were translated into 48 languages.
Directly after the lecture, was a brief presentation of the ways Randy would be recognized for his contributions to Carnegie Mellon, the field of computer science, and to the world at large. Steve Seabolt from EA announced the creation of the Randy Pausch endowed scholarship fund. Established in 2007 by EA, in honor of Randy's contributions and his commitment to women in tech, the scholarship will be awarded annually to a female undergraduate CMU student who demonstrates excellence and passion for computer science. Jim Foley, representative for the Association for Computing Machinery, presented Randy with a special award for professional contributions. To honor Pausch, Carnegie Mellon University shared their plans for a footbridge to connect the School of Computer Science building with one of the Fine Arts buildings, as Randy connected the two fields.
Life After Randy Pausch
Sadly, Pausch died on July 25, 2008, leaving behind his wife, Jai, and children Dylan, Logan, and Chloe. The university help a dedication ceremony for the Randy Pausch Memorial Bridge on October 30, 2009. Nearly 15 years after his death, Randy Pausch's final lecture is still resonating and inspiring people. I highly suggest finding the transcript of Randy's last lecture or watching it on Youtube.
Pausch was born on October 23, 1960, and grew up in Baltimore. Randy says he comes from a very happy family that allowed him to dream. He attended and earned a bachelor's degree in computer science from Brown University in 1982. He went on to received his Ph.D. from Carnegie Mellon University in 1988. Pausch was an assistant and associate professor at the University of Virginia from 1988 t0 1997.
During that time, he completed sabbaticals at Walt Disney Imagineering and Electronic Arts (EA), both of which he continued to work with in a consulting capacity over the next decade. Pausch became an associate professor at CMU in 1997, where he stayed for the rest of his career. While at CMU, Pausch co-founded CMU's Entertainment Technology Center (ETC), and pioneered the Building Virtual Worlds course. Pausch is the founder of the Alice software project. He has received many awards and fellows, and was the author or co-author of five books and 70-plus articles.