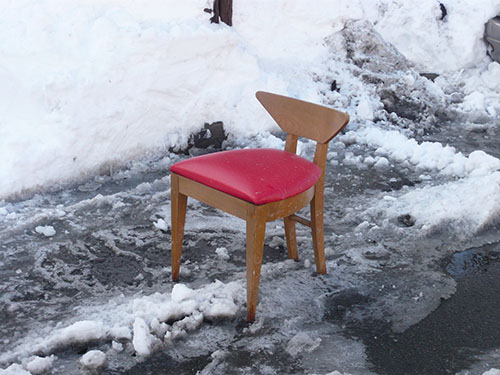 The Pittsburgh Parking Chair
February 11, 2019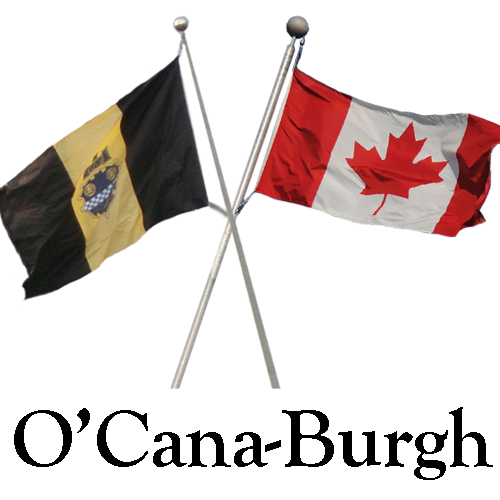 O Canada! Our Wonderful Neighbor to the North
February 25, 2019

If you regularly tune in to the local weather forecasts, you often hear words like "severe," "extreme," or "apocalyptic," to describe our weather. Well, maybe not apocalyptic, but who can forget "snowmageddon"? Truth be told, most of the weather we experience day in and day out is typical and not cataclysmic. Weather records have only been kept by the National Weather Service since around 1870, so we only have a tiny window into our weather history. Nevertheless, we occasionally do venture into the extreme range. Below is a list of the some of the "severe," record-setting weather we have experienced in recorded memory.
Snow
It's not called the "Big Snow" for nothing. During Thanksgiving week of 1950, it snowed from November 24-26. There was 27.4 inches of snowfall recorded for the area—the largest snowfall on record. The second biggest accumulation occurred December 16-18, 1890, and blanketed the region with 25.9 inches. More recently, we had the Blizzard of 1993, which buried the area under 25.3 inches. It snowed March 12-14, the weekend of the city's annual St. Patrick's Day parade. But a little snow was not going to stop the Irish from celebrating; the parade proceeded as usual albeit with snow plows leading the procession.
According to the National Weather Service, the earliest we have ever had a recordable amount of snow came on October 18, 1972. The latest recorded was on May 25, 1925, with a half inch.
Cold
According to records, Pittsburgh only experiences a high temperature of zero or below about once every ten years. Three days tie for having the coldest high temperature ever recorded here: January 19, 1994; January 17, 1982; and February 9, 1899. All three dates had a high temp of -3 degrees. The coldest temperature ever recorded here also occurred on January 19, 1994.  On that day, we bottomed out with a low temp of -22 degrees.
Heat
There are three days tied for the hottest on record: August 6, 1918; July 10, 1881; July 16, 1988. All three were scorchers with a high temp of 103 degrees. The last major heat wave was in 1988 when we experienced 13 days in a row with a high temperature of 90 degrees or above.
Rain
We set a new record for the wettest year in 2018—57.42 inches of rain fell from the sky that year. An average yearly rainfall is 38.10 inches. No wonder 2018 also gave us a bunch of landslides. The most rain that ever fell in Pittsburgh in a single day was 5.95 inches on September 17, 2004. This precipitation was the remnants of Hurricane Ivan.
Tornadoes
We get the occasional tornado in our area, but May 31, 1985, stands out as a particularly violent weather day. Twenty-one tornadoes ripped through Pennsylvania, devastating parts of Mercer, Crawford, and Venango Counties. The conventional wisdom has always been that tornadoes don't hold together for very long when they slam into our hilly terrain. However, the 14 tornadoes that barreled through the area on June 2, 1998, didn't pay any heed to our topography. Indeed, one even touched down on Mt. Washington and damaged approximately 850 buildings citywide.
—
So, the next time you hear the forecast described as "acute," "dreadful," or "critical," keep in mind that the Pittsburgh area rarely has extraordinary weather—most of our weather is just what is to be expected for the season.
By Janice Lane Palko